The Day-to-Days - The struggles of a Heartbreak
Unfortunately, we've all been there. A relationship.
Everything is good. A house, new prospects. Happiness. This would be the person you were going to marry. And then boom. It's over.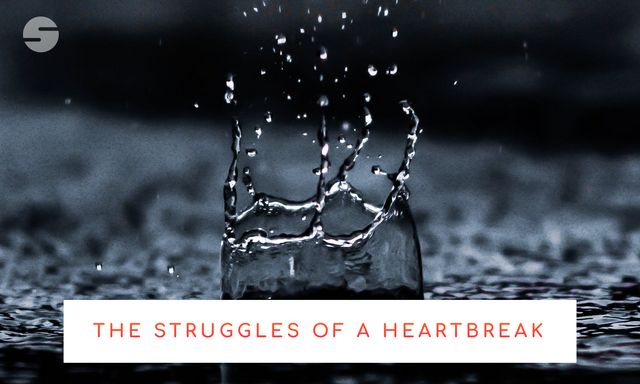 The fights, the quarrels and all the disagreements took it's toll. It is for the better, you keep telling yourself. It was just not meant to be. All the amazing heights, also had great downers. Just this time around, the downer did not come back up - even though you expected it. Because in the end, we always make up, right?
This time around, it didn't.
But that's barely even the beginning of the pain.
You're both are trying to stay strong.
See what's best for you to properly get out of this situation without too many bumps in the road. In the end, you'd prefer to stay civil because that person in general means/meant so much for you.
You can be angry, sad, normal. In my case, it generally switches between those things. Out of experience, when the first few weeks pass, things turn out to be alright.
But I guess I was wrong.
When you feel like you've been there for the other one, it's not a given they'll do the same for you in this period of time. When they call you up crying, you want to talk to them. When they text you with how bad they are doing, all you want to do is show up and a plate of food to make them feel a bit better. When they have an emotional breakdown, you dig deep in your heart to say all the nice things that things will work out fine, how wonderful of a soul they are and that this pain is just temporary.
But people are selfish. After they have gotten the comfort out of you, people put their eyeflaps on and go. And literally, they run as fast as they can. Your effort of making things civil, trying to talk, is rejected. It triggers the feeling of being ignored and unheard also takes it's toll. You get angry. Frustrated. You scream louder, harsher, meaner, only for the other person to finally turn around, something that might trigger them and walk back to you, acknowledge you - even if it's in a negative way. You're craving for acknowledgement. But it turns out they simply do not even want to understand you.
Rejected.
I never realised what it felt like to feel so left alone in the cold, neglected almost. So ignored by the person who has always been telling you how much they love you, how much they care for you, how they can't lose you, begging you to stay. They were your family. But it turns out - they were not. And it's a fucking hard hit in the face when you feel like they've only been there for their happiness and couldn't care less about your state. How does a person stir up that attitude and behaviour to treat you like this? Especially when they have claimed to love you so much, only a few days ago. Every piece of your heart is in doubt. You lose trust in them. In every word they have to say. Then, in anyone. In the future. In people.
Then, when they leave you a heartfelt note, you feel like they finally have acknowledged you. It looks like it's turning in the right direction again. Not even the direction of a relationship. Just a civil direction in where you can properly and clearly communicate about all the arrangements which still need to be done - dividing stuff, sorting finances etc. They acknowledge how they haven't been there for you. How much they regret everything that has happened. Their situation their doubts. You want to give back. You feel sort of warm again, you want to thank then. Because at last, they finally see you. They hear you.
Then, that same person who you thought would at least give some shit about you, decided to coldly turn around and walk away. Again. They have now acknowledged how they have treated you, it felt optimistic. But no, with all of this said, they just decide to twist the knife 90 degrees and push a little harder into your heart. Because they decided to act exactly the way they did before, if not worse.
You don't understand. You're confused. Why does this have to be so hard? Why do you make this so hard? When you approach for clarity. Something as simple as a question whether they would be stopping by home or not because honestly, you do not want to run into the anymore after all what has happened, you'll get the answer back, "Stop being obsessed with me."
You feel not entitled to your feelings. Because apparently everything that you feel, is uncalled for. You are wrong. Your feelings are wrong. Every little advance to wrap your head around things, is ignored and rejected. Insulted.
Why are we feeling like this? Why can't we just stop caring? Because they obviously have. They have stabbed, cut and jumped on your heart. They don't even deserve these tears anymore.