LOVE ALL, TRUST A FEW, DO WRONG TO NONE
This quote was said by William Shakespeare in his book "All's Well That Ends Well" , this quote holds true in our everyday life. This quote has been broken down into three separate parts indicating our relationship with other people. This quote discusses love, trust and doing wrong to others, these three aspects should be known in order to form a relationship with any of our fellow human beings. Thus let us discuss these separately.
Love
The first aspect being Love, love is an emotion that people are born with, regardless of the fact that some people decide to suppress such an emotion. But one can love anything, from their job, their family, their pets to their fav food, or the little things around them. And as human beings one should learn to love everyone around them, disregarding the enmity and jealousy they have in them and just living in harmony with nature. Loving everyone does not necessarily mean that one should trust every single person but rather one should care for the other person, help them out if it is needed, it makes life easier rather than being a racist or a distinguisher of people.
Bernie Siegel had wisely said:
"God wants us to know that life is a series of beginnings, not endings. Just as graduations are not terminations, but commencements. Creation is an ongoing process, and when we create a perfect world where love and compassion are shared by all, suffering will cease."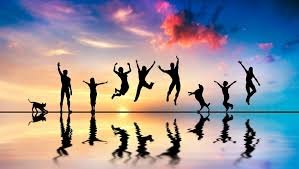 Trust
The second aspect is of Trust, now this aspect is certainly difficult to attain. For finding people who one can trust in this world is especially difficult to attain. Such people are rare to find. That is why it is said to only trust a few. Since people are deceptive, one never knows when the other might stab him in the back. It is better to be on one's guard and only trust those who are very close to you. It is better not to reveal personal things, for people tend to talk and make fun of other people's weaknesses all the while taking advantage of them.
Joyce Meyer had wisely said:
"I believe that a trusting attitude and a patient attitude go hand in hand. You see, when you let go and learn to trust God, it releases joy in your life. And when you trust God, you're able to be more patient. Patience is not just about waiting for something... it's about how you wait, or your attitude while waiting."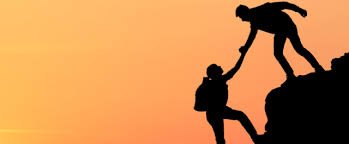 Doing Wrong
The third and the final aspect of this topic is to do wrong to none. This is a very interesting phrase, since it is said to err is human, to forgive divine, man seems to make mistakes all of the time. But there is a difference between a mistake and intentional mistake. For one can accidently or coincidentally hurt another person but a person who intends to hurt others is truly a cruel person. Doing wrong to others on purpose crosses the border of morality. One should try and build better relations with other people. Hurting others on purpose is a sadistic act.
It was wisely said that:
"Hurting someone can be as easy as throwing a stone in the sea. But do you have any idea how deep that stone can go?"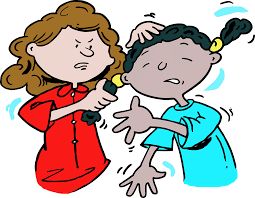 Conclusion:
In the end, one should try to love everyone while maintain a balance and trust only the ones that one feels would not end up betraying them and finally even if someone does anything bad to you, one should still try not to hurt other people. Even though it depends on the type of situation one is in and Shakespeare seems rather idealistic about his ideas. Even though one can agree with him but one should also keep in mind that loving everyone can also be a dangerous thing in the world today.