The other day, we had a get together with all of our acroyoga buddies. We had such a fun experience trying to recreate a pose we saw on Instagram. Often times, on Instagram or other social media sites, you only see the final pose. What you may not realize is that it usually takes a community to help with a difficult pose. There are people in the background that are not in the photos that help support and keep the flyer and base safe. There is more to the photo than meets the eye.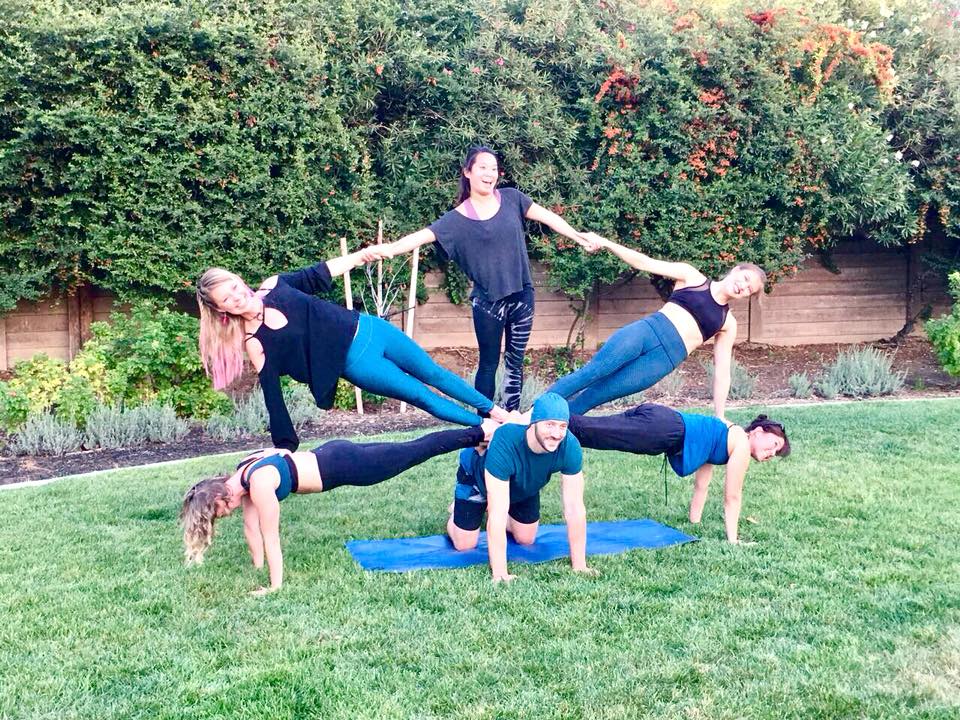 Take this photo above as an example. When people look at it, the only thought that may cross their minds is how cool the pose is. It actually took us 3 attempts with a lot of help.... and yes... we are all color coordinated, and no, it was not planned.
That's the amazing thing about acroyoga, it builds so much trust with you and your community. I actually had a friend spotting me from behind to make sure that I wouldn't fall from all of the weight I would have to hold. I had to trust that my spotter would catch me if I fell, and my friends @val.halla on the right had to trust that I would hold her.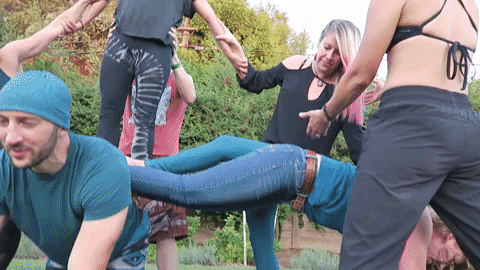 Acroyoga is a team building sport. You can not successfully do acroyoga without the help of others, and it really helps bring people together.
That's why @acromott and I will be traveling to Steemfest this year to teach beginner acroyoga class! We believe it will bring our community closer together. If you would like to help support @acromott and help him win tickets to Steemfest 2, check out @quinneaker's latest post! He is giving away one free ticket! Please comment and upvote to show your support. Link here.
---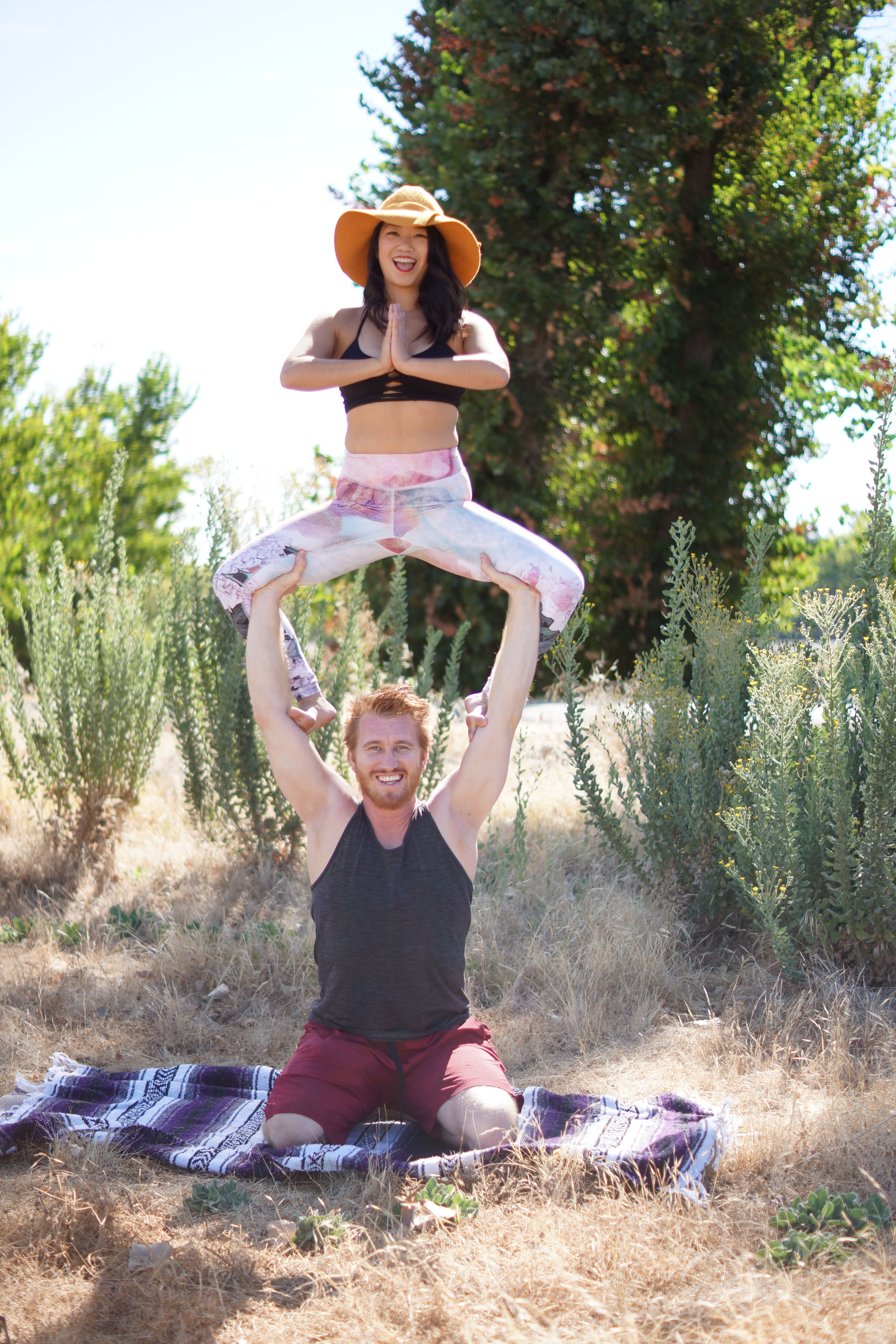 Love,
Karen