ADSactly Short Stories - The Currency of Love
The Currency of Love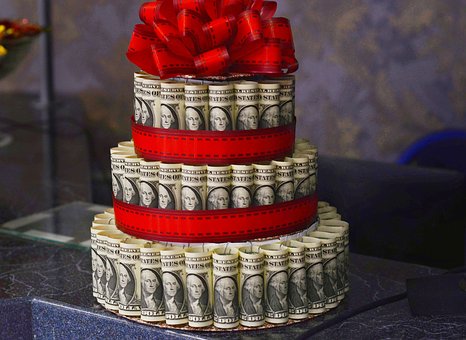 "No. Please stop, I can't."
Sandra's words gave Joe's roaming hands a pause. He lifted himself off of her as she shifted to leave his embrace. It had started as an embrace but had quickly gone beyond that. Joe was Sandra's boyfriend and had been for about four months now. He had become familiar with these halts these past few months and usually tried to avoid getting into situations that would call for them except for the few times like this when they get carried away. They had sexual chemistry quite aright; he was ready to go the whole mile but Sandra was not. He could not understand her hesitation when her body obviously wanted him. She would not tell him why either. The words she offered each time things ended prematurely could hardly suffice as an explanation.
As if on cue, he heard her repeat the words he had come to know by heart.
"I am sorry Joe but I'm still not ready".
Joe looked at her. She had fastened her shirt buttons while he had been regaining his 'composure' and was now running fingers through her hair in a bid to curb its unruliness. She would not meet his eyes; rather she kept them trained on the patterns drawn on the floor. She looked beautiful, he thought. He was fast falling in love with her although he was yet to tell her. She was not the expressive type but she cared about him; that much he knew. There were things he wanted to know about her which he didn't because she liked to keep them bottled up. He could not understand why she would not let him in after the time they had been together. They may have begun dating four months ago but had known each other from a small distance long before then. He wanted her to trust him enough to let go.
---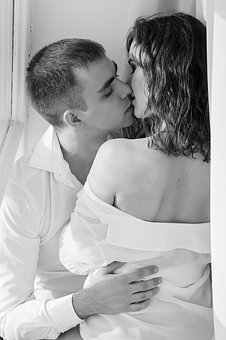 It was not about sex although he looked forward to making love to her. She had an irresistible and gorgeous body and had proven there was much more to her than her physical beauty. He wanted more. Scratch that, he needed more. Sandra was his kind of perfect.
Joe realized he had kept her waiting for a reply. He moved closer and took her hands in his. He wanted to reassure her again that he would wait till she was ready to take things further but the expression on her face told him he needed to ease up the tension that had built first. He did not really have a funny streak in him but he figured it was worth a try if it would remove the worrisome crease on her forehead.
Sandra beat him to breaking the silence as she blurted out;
"I am not a virgin."
Joe was not certain he had heard her right, so he asked just as abruptly.
"What?"
"I am sorry to disappoint you but I am not a virgin." Sandra repeated.
Joe smiled as he shook his head before speaking.
"Okay. First, I don't see what brought that up and secondly, I don't quite get why you would think I am disappointed."
Sandra removed her hands from his as she stood up. Joe concluded this may be the chance he had been awaiting to get her talking. She had not needed a prompting from him after all. Sandra stood in front of him, her hands clasped tightly together as she explained.
"I may have said the disappointment part without thinking. So, you don't mind?"
"Of course, I don't. I am not one myself. It is expected that at our ages, we should have had some sexual experiences under our belt, isn't it?"
He was being sarcastic; Sandra could tell. Not that she had told him explicitly but he ought to know from what he knew about her that she could not boast of such experience. He could of course; after all he was five years older than her and must have more experience to match.
Sandra had attended Catholic boarding schools and had up till her college years, lived a sheltered life thanks to being the only child of her disciplinarian parents. Being the conservative sort had made it easier for her to settle into living that way even after she had graduated college and moved out of her family home.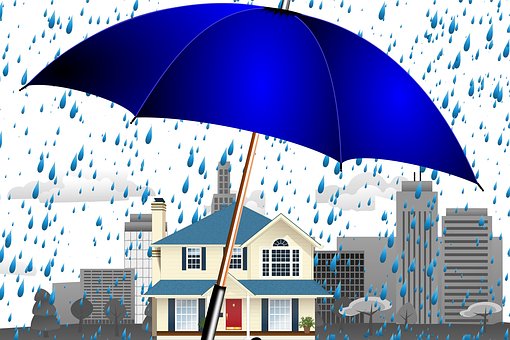 Joe knew these.
"You know very well that I don't." she replied giving him a look that spoke volumes.
"How could I? You don't like to talk about sex. That we agreed to wait does not mean that we can't at least talk about it. Since this is one of those rare times when we do, can you at least tell me why we are waiting? Sparks literally fly when we are in a room together. Your body responds too well to me hence your reason for wanting to wait totally eludes me, more so as you won't help me understand."
"Are you saying you are in a relationship with me simply because you want sex?"
"Of course not and you know it. I like you very much and I am fine with waiting. I just need to know why. Heck, I need to know you more baby. You won't let me in, you are guarded around me and I wish to know what I could do to make you open up to me. I feel shut out sometimes you know." Joe answered with a serious look on his face.
"You are quite the emotional one today, aren't you?"
"Aren't I always? Come on Sandra, tell me please and you are so not permitted to hit me with the 'it's not you, it's me cliché." He finished with a pleading smile.
Sandra returned his smile, stopped her pacing and went back to sit, her hands clasped between her thighs. She looked at Joe who sat watching her awaiting an answer. Her affection for him had grown considerably since their first date.
She longed for the unhinged intimacy they could share and the pleasure she knew he could give her if she said the word but could not shake off her reservations as much as she tried to. Compared to her previous relationship, dating Joe has been easy and beautiful. He was really sweet, far too kind and showed how much he cared at every given opportunity. Joe made her feel loved but Sandra was waiting for the other shoe to drop. She could see now that Joe had been suffering for her insecurities; they both were. He was right; they did have the potential to be so much more if she would do away with her reservations or at least work on them. She would do better.
---
She began by telling Joe about her reservations. She had his undivided attention as he listened without interrupting her.
In her twenty-four years of age, Sandra had only being in one relationship; with Santos and it had ended badly. She had been really devastated for months afterwards. As was evident by the caution she exercised around Joe, Santos had taught her a lesson she would be wise not to ignore.
It had been love at first sight the first time she had seen him. It was the first time she had felt that way. She used to have butterflies in her stomach just thinking about him. Santos had showered her with attention and she had reveled in it. He had seemed really interested that her naivety had blinded her to recognizing him for what he was; a player who only wanted to get in her pants. She had fallen deeply in love with him.
Santos began pressurizing her for sex in their second month of dating but would promise he would wait each time she did not budge. Soon, it became a cause for series of arguments between them. Santos would tell her she did not love him if she could not give him her body. In retrospective, Sandra had seen he had been quite selfish in his pursuit and careless with his constant emotional blackmail. She had bucked under the pressure and let him take her virginity in the fifth month of their relationship. She had not wanted to lose him. Afterwards, Santos had not bothered hiding that he wanted out. She had become a shadow of herself; a person she could not recognize as she begged for his attention and love despite knowing he was a cheat. He had broken up with her in the sixth month quickly moving on with someone else while she had mourned her shattered heart.
It had taken her almost two years to get over him and now, she had Joe. Although Joe had proven time and again he was nothing like Santos, Sandra could not be too careful. She did not want a repeat of her past with Santos who had waited those months to get what he wanted from her before throwing her love in her face.
---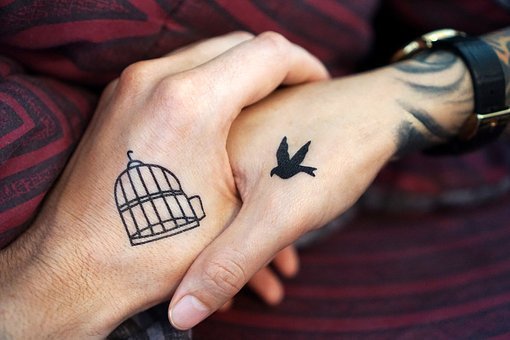 Joe sighed deeply after Sandra finished her story. It was a huge step; her trusting him enough to tell him without knowing for sure if he was not like Santos too. Well, he was not. He was here to stay for as long as she wanted him to. They make each other happy. He told her so in a gentle and soothing voice. He made sure to tell her sex is not the currency with which love is bought. It is extra spice needed for intimacy and ultimately, recreation in romantic relationships. To prove that, he would continue to wait until she was sure he was for real. He could only hope it would not take her a lifetime.
Sandra was glad she had told him. She felt lucky to have him and he may not know it yet but she was well on her way to letting go of her reservations. Soon, pretty soon, her reservations would go on a journey to an unknown destination. Hopefully; they would never return.
---
---
Images were obtained from pixabay
---
---
A fiction story authored by: @royalrose
Click on the coin to join our Discord Chat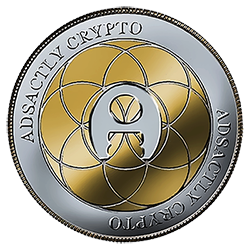 ---
**Vote @adsactly-witness for Steem witness!
Witness proposal is here: https://steemit.com/witness-category/@adsactly-witness/adsactly-steemit-witness-proposal
In the bottom of the page type: adsactly-witness and press vote.



Use small letters and no "@" sign. Or, click here to vote directly!
Thank you!

---