I AM MADLY IN LOVE WITH @surpassinggoogle....ANY OBJECTIONS OR ADVICE FOR ME?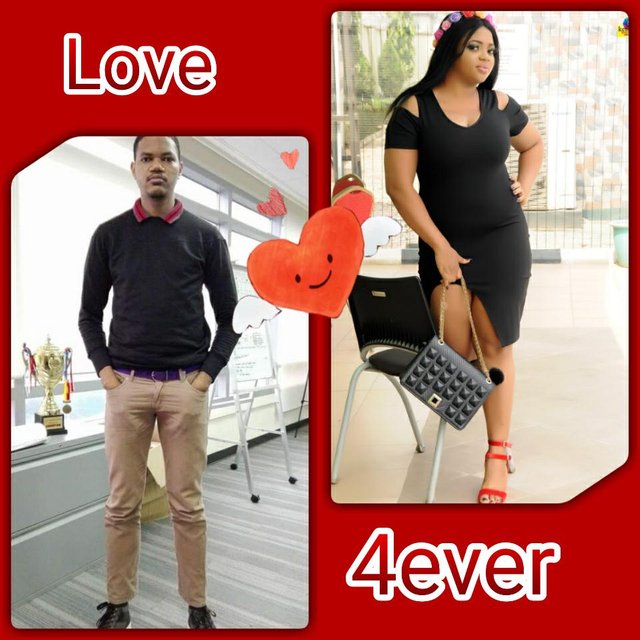 ---
The past few weeks has really been an unmotivated one for me as I feel apathy for most things I love, even WRITING. I lost my grooves and didn't know what was happening to me or how to even find it.
So I woke up this morning as usual, without plans, lack of focus, loss of motivation, feeling dejected and uninspired which has been my companion for a good number of days.
I quickly mumbled a short SOULLESS prayer which I believe The Almighty still lend ears to, even with my forlorness. I sat up in my bed to check my whatsapp messages(only chatting gives me 1/4 of the joy I used to possess now) and a particular chat caught my fancy and attention....
It was from the LOVE OF MY LIFE (LOML), Terry Ajayi....

It was when my heart started beating "komkom" that I knew there might be a problem.
You see, prior to today, I have always loved the notion of having this guy's attention and to feel his love and even if for a split second, kiss him. Sometimes, I wish I could lie on his sturdy chest to have him pour on me soothing and sensefilled annotations. Even his sweet-nothings would mean a lot to me. But wishes they say, are "wingless butterflies"(and If I decide to give it wings?)
I remembered one time when he called and we spoke for long, I was blushing all that day. We blush for whom we feel a thing. Can I even call that a Zing? Of course there has been consequent communication after that until he went AWOL again.
WHY IS IT SO THAT I AM FALLING FOR THIS MAN?
Man... Man... Man.... Even though the word sounds familiar to hearing and looks familiar to sight, it is totally ambiguous as simplified as it might look or mean. My @surpassinggoogle is a MAN. The fact that he is not "upcoming a man" makes me fall for him; it is safe to call him a standard man.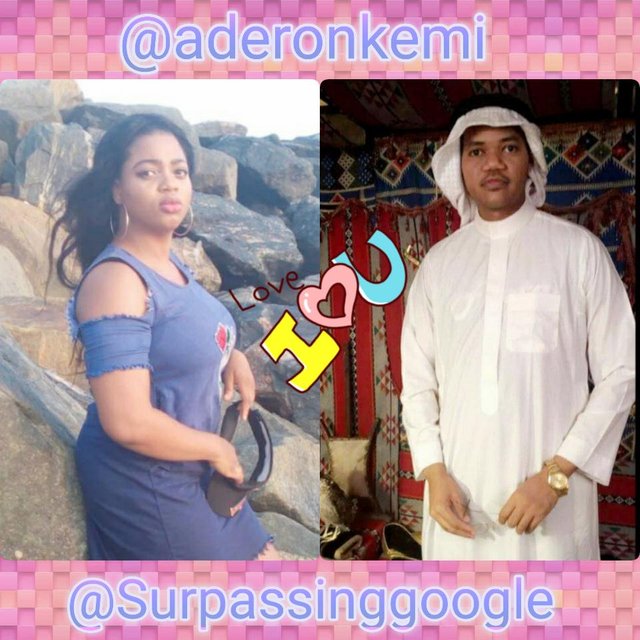 Otherwise, we love ourselves because we know stuffs we are made of which others might not be aware and we feel it is unique and worth self-love. What then can define your feelings towards another being who knows you in and out and you sometimes wonder if he knows you more than yourself?
Answer = Popping Love
Terry knows me sometimes more than myself and brings out the "Best of my Best" when I am even limiting myself to the "Better of my Best".... Need I say, I can do anything to have such man to myself?
Fast Forward to This Morning With Him....
I saw the message from him after a long while and as usual, I expressed how happy I was to hear from him, how I've missed him too. Viola! He missed me too and was happy getting back to his sweet friend( I must admit, I blushed like a 16year old here🙈🙈).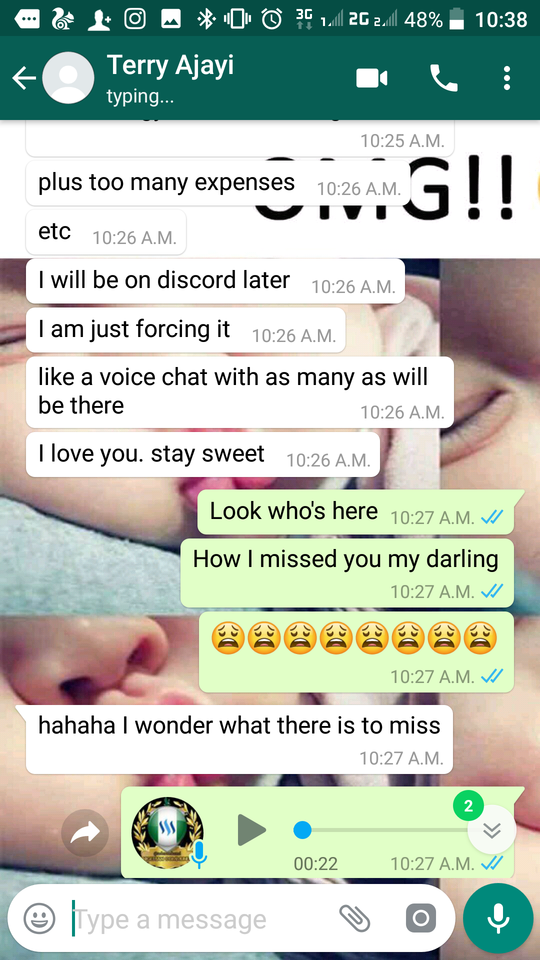 I went further to tell him how I haven't found a friend like him ever since he left me. I expressed how I needed his motivation in what seems to be like the worst time of my life. And guess what, more than even motivation, i got my heart racing for him all over again! He has done the magic again!!
My Terry always has a way of lifting my soul, spirit, body and heart. He delved into what might be the root of my hysteria and found that it was due to my many failed relationships. I always thought I was the problem but I understood better now. I am Rare. It takes a great mind to understand me. It takes a MAN to know me indepth as to fully understand my person. Need I be shy to say, even while Terry was explaining those life concepts to me, I was gushing over him and tripping doubly in love for him. I was such a bad student but I learned a great deal.
To my Dear Terry,
If there is anything I wish more in my world of insecurity, it is to continue holding your reaffirming hands and feeling your love for a very long time.
Can you even allow me be a comfort to your wounded soul? You need a lot of healing to do from the inside too...
Can I kiss you a relief to such life burdens on your tender shoulders? The role of a saviour isn't one too easy to bear alone.
Can I sincerely entrust my heart full of love to your care? You always remind me how safe you want the universe to be in your palms.
Can I even attempt to take things forward with you? I believe you've always accepted me any which way...
Can I just steal your gaze momentarily to my aching heart? I don't mind who are in a thing with, I meant no harm really, and if I do, it is a good harm.
No matter how controversial this write-up might turn or how many heads it will turn or maybe how many conversations it will spun or most definitely, the rumours it would churn, I would never and I repeat, NEVER feel regret for communicating how I feel about you to the world.
"NATIONS ARE MERE LOCATIONS....."
This has become your favourite quote for quite sometime and I would be stealing it as a basis to back up my intricate heart affairs.
If I am opportune to travel anywhere in the world, I would pick your location so I could come tell you in person, how positively you are affecting my life and of course others.
Your presence alone brings laughter to the faces of people and mostly when you are with me, emotionally.... I really want to make you laugh hard too every opportunity I have. You refer to me sometimes as funny, I can even be a comedian for your sake (hahaha, did I just hear someone mumble, this girl is crazy? I am not denying)....
"Nations are Mere Locations" and because of this, I don't care about the distance evident between us.
I would make this work!
You will make this work!!
We can make this work!!!
For your sake, I would keep my smiles for long.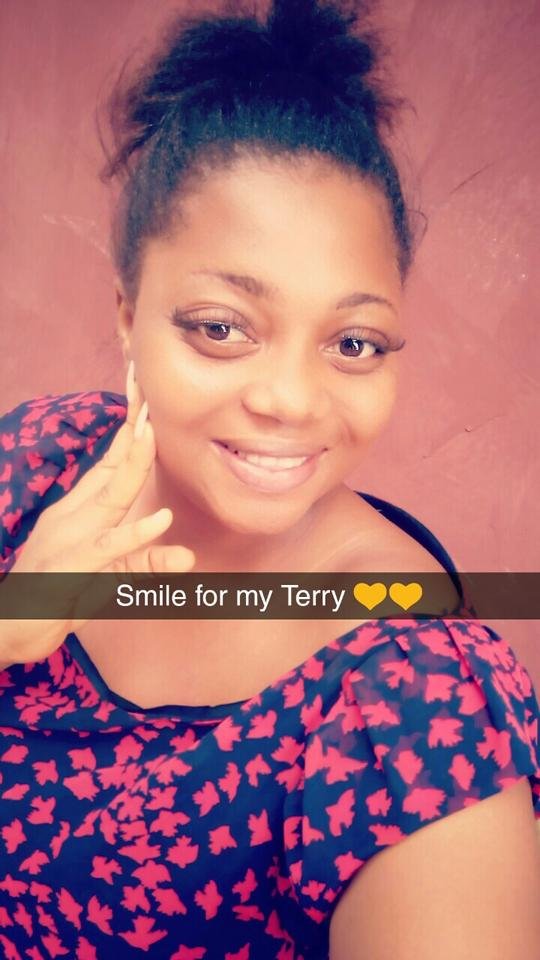 Thank you for touching my life again and giving me the ability to live, love and believe again...
Please, Promise to never let go of my hands unattended for a long while again. If you refuse to do that, I would have to paste all over the place, my feeling for you, so that the world can solicit on my behalf.....
Nations are mere locations after all.....
You should know that,
When i look at others, I mostly see limitations, when I look at you, I definitely see the Universe!"
Stay loved always....
I remain your one and only baby girl, Aderonkemi 💛💛💛