In the capital of United Kingdom, there are certainly buildings that are purely alive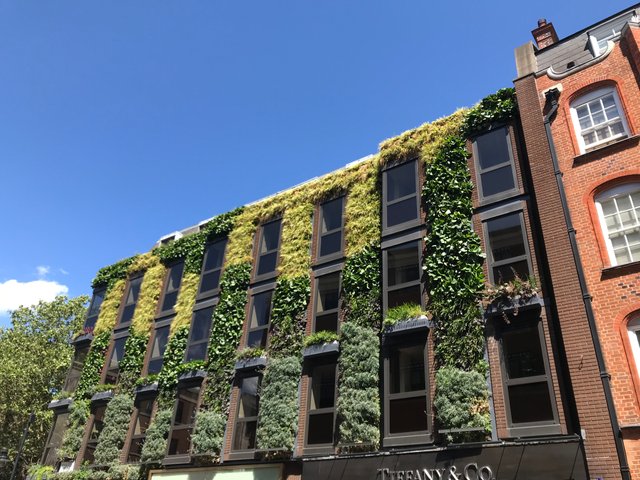 Others may seem a little bit divided between the forces of light and darkness
And there is one in particular that is vertical dead. RIP to all these poor people who had to dir in flames and yet there is no one to blame...
Grenfell tower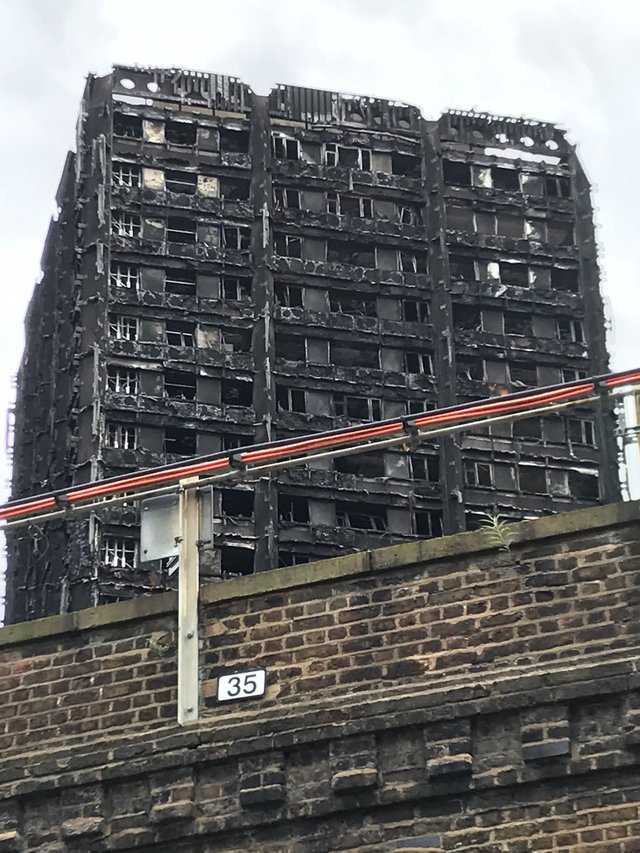 There are very few places within the Greater London metropolitan district that you can still find a time-travel machines like this one here: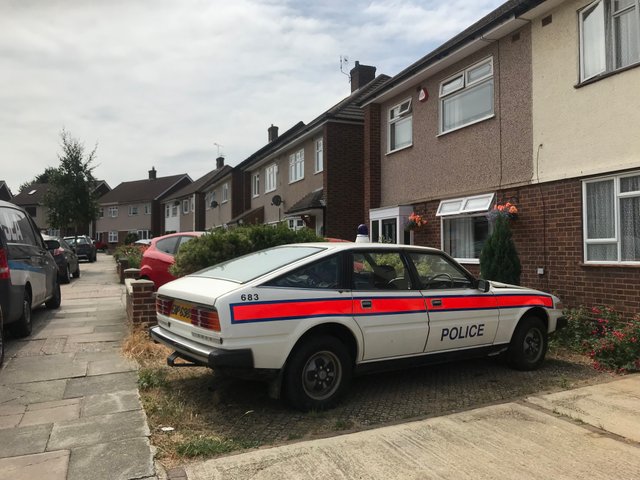 And it takes us back to yet another astonishing vertical garden living building out there
Sometimes I feel that the streets of London are giving me some sort of subliminal messages: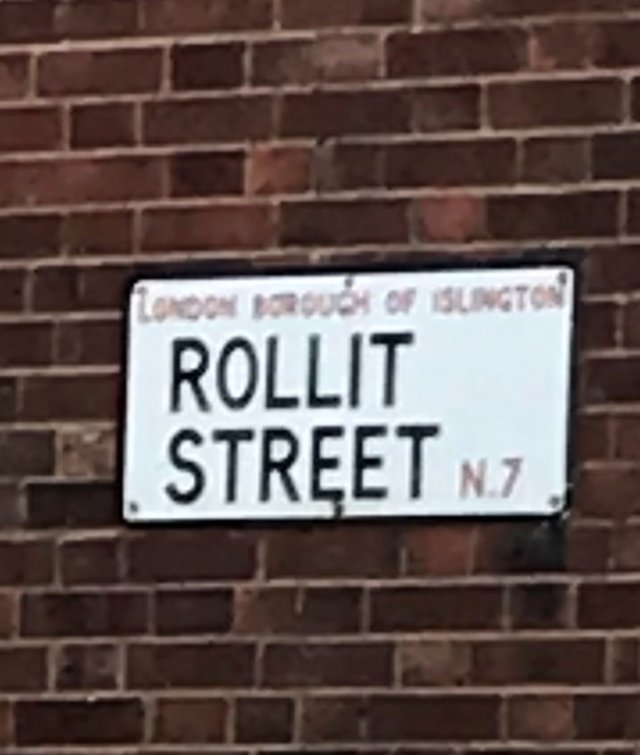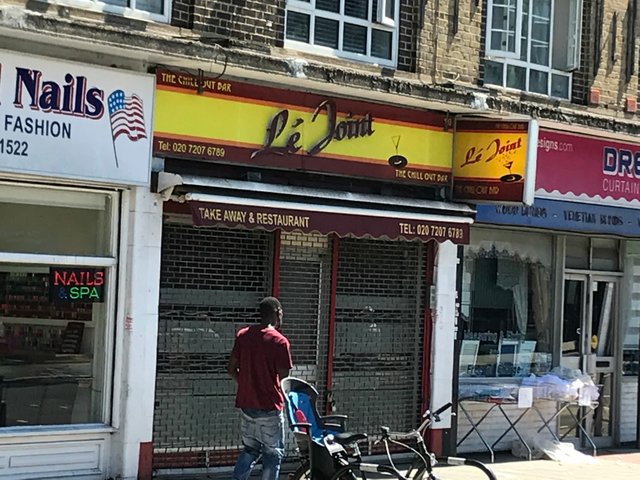 Some other times I feel the streets and buildings are singing to me with the colors and beauty: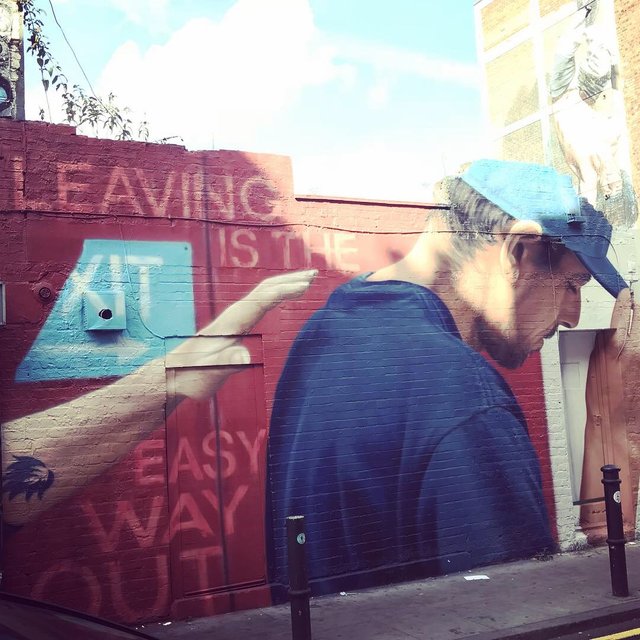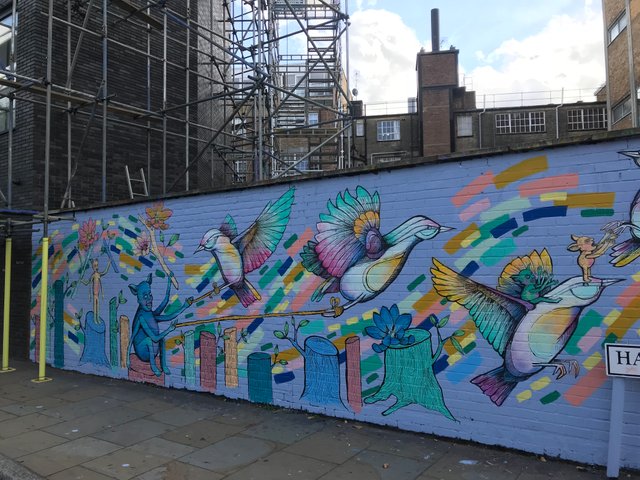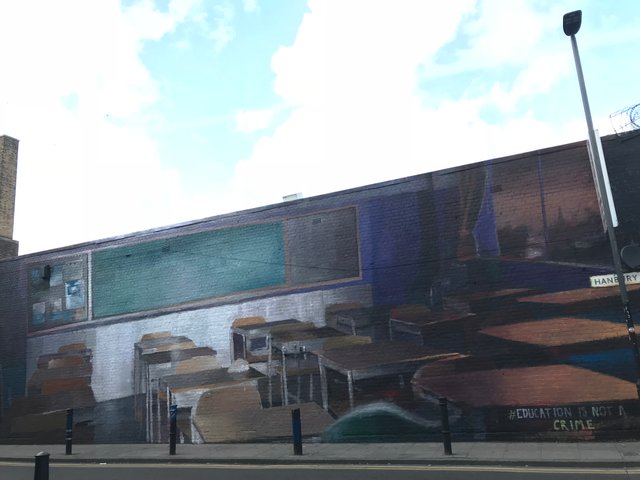 There are also few cool sculptures around. For example this one near Euston Station
There is also a restaurant near Charing Cross that was established by Forest and Bubba in The Forest Gump movie (oh what a great piece of cinematography that is, watched it like 20 times and every time I have found something new in this film)
Oh and there is also this guy who earns his pounds by pretending to be a small dog
I really enjoyed how someone in Peckham adapted old metal waste bins into enormous pots for plants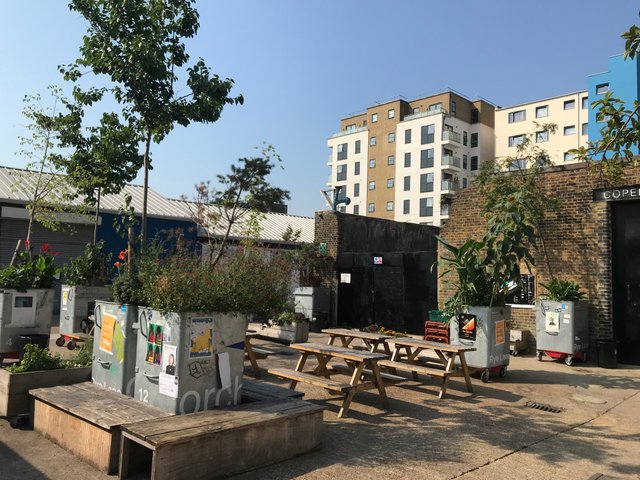 Aaand last but not least is my warning do not leave your bicycle in the Seven Sisters area for longer than 7 days. It's like a tradition there.