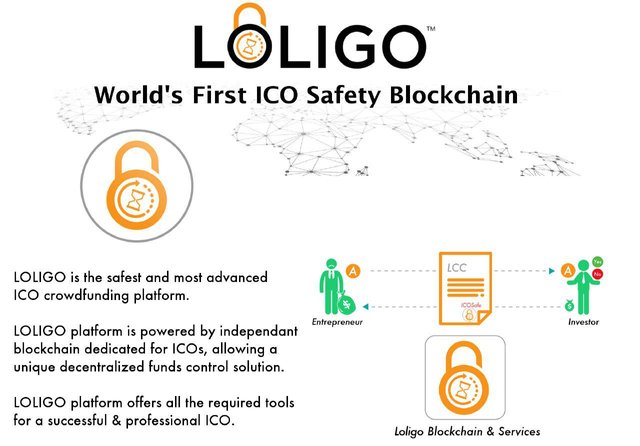 Following the introduction and subsequent awareness on blockchain technology, many startups have been launched through initial coin offering(ico's) as a form of fundraising.
Initial coin offering (ico) is a method employed in the funding of blockchain related startups; in which investors are made to invest in any ico projects of their choice with the hope of making a profit.
However, there is an absence of a standard legal and administrative frameworks regarding how ico's currently operates, thus posing many risks on investors.
Reportedly, in 2017; about 84% of projects funded through ico's were in the idea stage, 11% in prototype stage while only about 5% were already active companies.
For some reasons, many investors lack technical skills in evaluating good ico projects, thus they(investors) get scammed by fraudulent project founders or even trapped into investing in a project that will never take off.
This ugly occurrence is a problem in the ico market, but thanks to a team of dedicated professionals who are currently Woking on a platform called Loligo in order to ensure smooth conduct of ico's where investors interest are protected.
'Loligo is the safest and most advanced ico crowdfunding platform'
Loligo seeks to operate a smooth conduct for ico's via its staggered contracts as well as prioritizing the interest of her platform participants.
After a careful study, actors of Loligo believes that adopting a dual approach by combining some important features of both centralized and decentralized systems would yield optimum result in the conduct of smooth ico's, thus their reason for developing an independent blockchain specially designed for ico's alongside its decentralized fund control mechanism to be run by a company serving as a legal representative.
Loligo platform is intended to
🔥 Establish a fair management model,
🔥solve the ico safety problem know as DAICO,
🔥Ensure optimal performance,
🔥Add control and access constraints to the blockchain,
🔥Require standards in the launch process and code of contracts,
🔥 Prepare for the formal adoption of ICO by nations,
🔥Etc
The Loligo ecosystem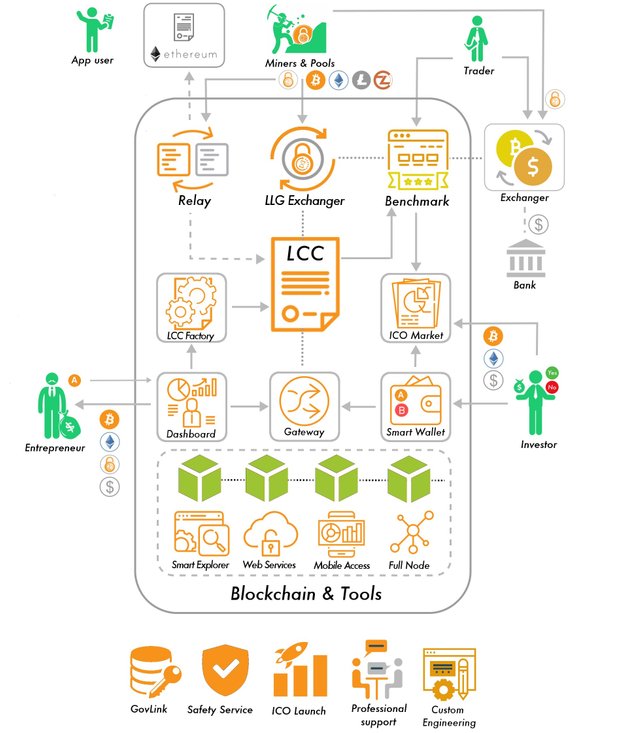 In 2017, an estimated sum of about $5 billion was raised through ico's, this figure indicates how huge and fast the ICO market is growing, thus; Loligo seeks to leverage on upcoming ico's as part of its business strategies.
The Loligo approach towards solving the ico market problem will most likely give the platform a great competitive advantage since investors interest is protected.
The innovative platform features of Loligo offers all the necessary tools needed to carry out a successful and professional ICO.
Loligo project is headed by Abdelfattah Chehab as co-founder and CEO alongside other members. The project is manned by dedicated professionals chosen across different professions, all working to achieve success in Loligo project.
A well-known team is believed to boost investors confidence and trust in a project, their information is made public on the official website of Loligo as well as LinkedIn and can be accessed by anyone.
Loligo's ratings.


Investors can also connect together using the Loligo social handles such as telegram, Facebook, Twitter, etc.
Their telegram group in which most direct discussion between team and investors occur has got about 6.7k members, their Twitter handle as got about 1.9k followers while their Facebook handle has got about 2.7k followers with new members joining on daily basis.
The project has also attracted the attention of experts and dedicated ICO rating website across the blockchain, cryptocurrency, finance, legal industry.
The Loligo ico is ongoing at the time of writing this report. Investors are already investing in the project and hoping to make a profit from their investment.
Disclaimer:
This piece is intended for promotion and not financial advice, participate at your discretion using the links below.
Sources/official links:
Website: https://loligo.co/
Telegram: https://t.me/loligoico
Whitepaper: https://loligo.co/assets/doc/LOLIGO-EN-V0.68.pdf
Facebook: https://www.facebook.com/loligo.co
Ann: https://bitcointalk.org/index.php?topic=4847741.0
Authored by Torps1: https://bitcointalk.org/index.php?action=profile;u=1291920