Introducing the GreenGrowth Upvote Bot brought to you by @livesustainably
GreenGrowth is a newly released bidding bot on Steemit, it is brought to you by @livesustainably. LiveSustainably and GreenGrowth want to curate, reward and promote content that makes our world a better place. By using this upvote bot you are helping the sustainability cause.
@GreenGrowth will provide you profitable votes for SBD or Steem. Bidding Rounds are every 2.4 Hours! Votes will then be distributed fairly from the 100% vote weight.
Minimum Bid, Requirements Configuration:
Minimum Bid: 0.01 SBD or Steem
Allows Comments: Yes
Accept Steem Bids: Yes
Refunds: Yes
Post Age Limit: 6 Days
Batch Voting Time: 2.4 Hours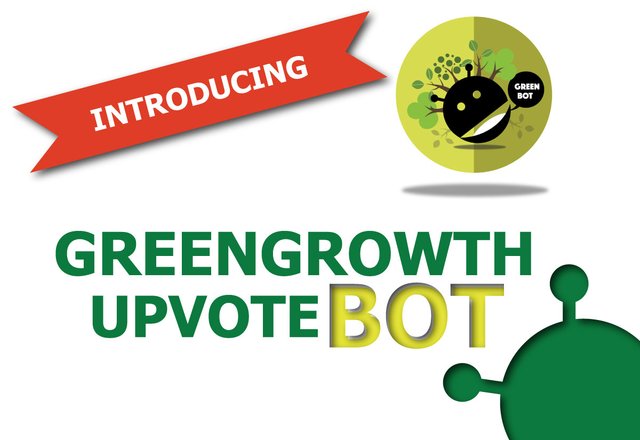 How to Use:
Just Use it Like Others Bot Following these Steps:
First Navigate to your wallet.
Select Transfer Steem or SBD.
Enter "greengrowth" in the Account Field.
Enter the amount you want to bid.
Paste your post or Comment link in the Memo Field and Send
Delegators Wanted
Make the community stronger by delegating to @greengrowth. Rather than link delegations to the bot votes GreenGrowth will pay you a very competitive flat rate for any delegations.
For every 120 SP you delegate you will earn 1 Steem Per Week.
This is a very competitive price, more that you will get for many leases on @minnowbooster.
This is very profitable for you and it helps to build and reward authors in the environmental and sustainable communities