July 4, Independence Day in the US. We even celebrated this day in our hamlet in France. But the weather!!
Our American neighbors in our little hamlet in The Morvan (Burgundy, France) invited us for a hamburger dinner tonight, (what else would you eat on the fourth of July!)
Of course, the American flag stood proudly in the wind in the garden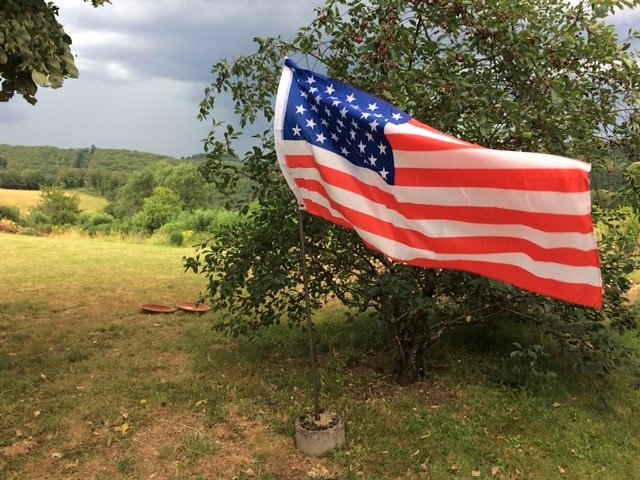 But the wind became very strong and dark clouds approached. We were glad that the burgers on the BBQ were almost ready and we ate everything indoors. We had a lovely evening.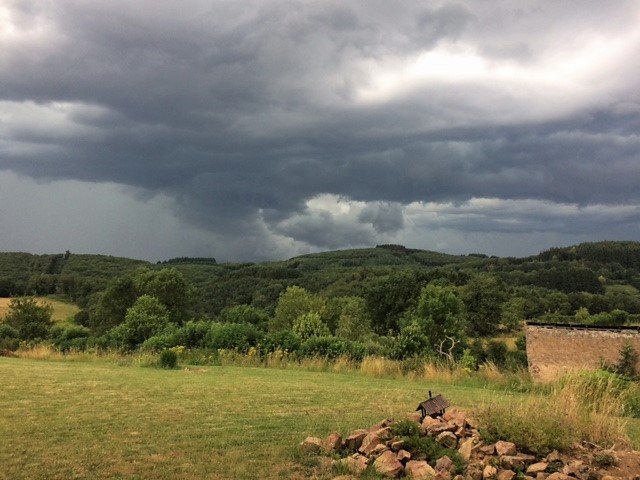 The day started beautifully, but strange clouds were already seen in the distance.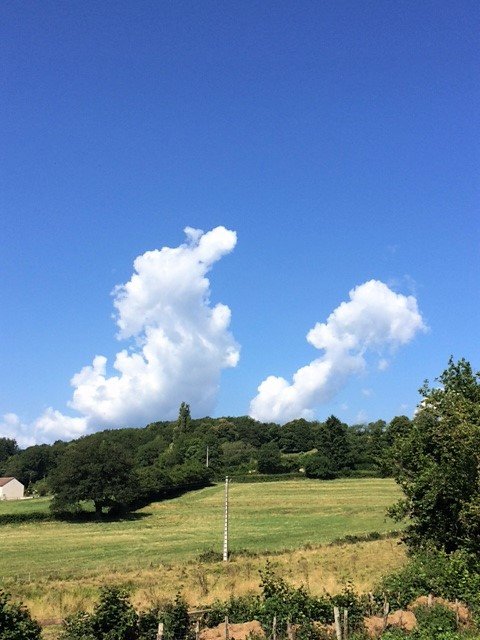 In the course of the afternoon, the clouds came closer and we feared that it would rain heavily.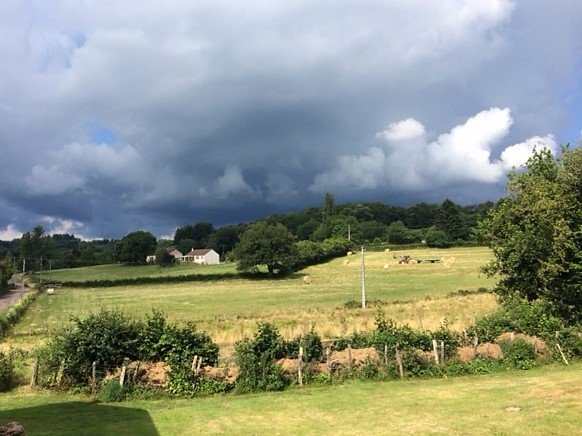 I turned around and saw strange clouds above the trees on the right side of the garden, beautiful, but strange!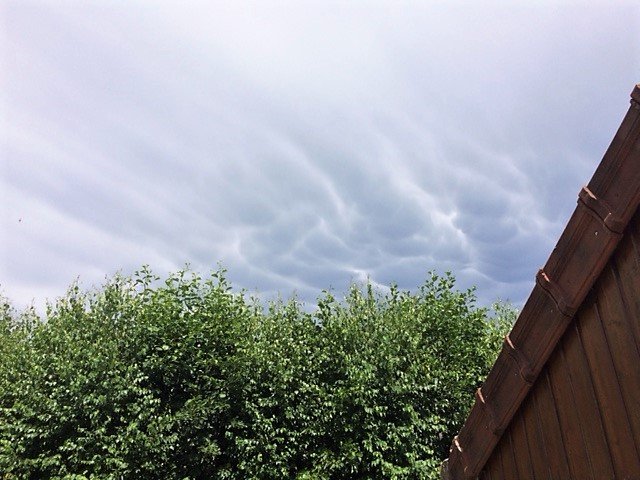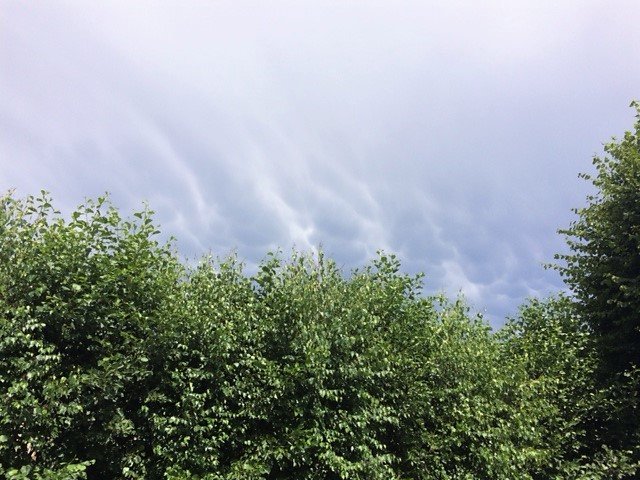 In the Netherlands, the wheater is still sunny and very dry, no rain at all. But here in the east of France, after a few weeks of very hot and sunny days, we have had heavy rain showers last night and also tonight. Not for very long, but heavy and a lot of thunder and lightning.
Well, there is an advantage in this. Two of our neighbors are gone and I have promised to water their gardens also. It seems that nature does that for me!
Have a nice day,
Clio