I'm translating and posting for you this short comment about Camus' tale "The Fall" I published some years ago.
"Sit down, please. You are examining this room. Bare, to be sure, but clean. A Vermeer, without furniture or copper pots. Without books either, for I gave up reading some time ago. At one time, my house was full of half-read books. That's just as disgusting as those people who cut a piece off a foie gras and have the rest thrown out. Anyway, I have ceased to like anything but confessions, and authors of confessions write especially to avoid confessing, to tell nothing of what they know. When they claim to get to the painful admissions, you have to watch out, for they are about to dress the corpse. Believe me, I know what I'm talking about. So I put a stop to it. No more books, no more useless objects either; the bare necessities, clean and polished like a coffin." (Albert Camus, "The Fall")
The story of the lawyer Clemence looks like a redemption but it is a fall. His exterior altruism before the "fall" was just vanity and search for social esteem. At the same time that hypocrite behaviour is the only positive social value one can believe in. That's why understanding the hypocrisy of that value is a fall, a defeat, because on that value lies the ideal society and even the utopistic one (Camus broke up with Sartre in 1951 - "The Fall" is published in 1956)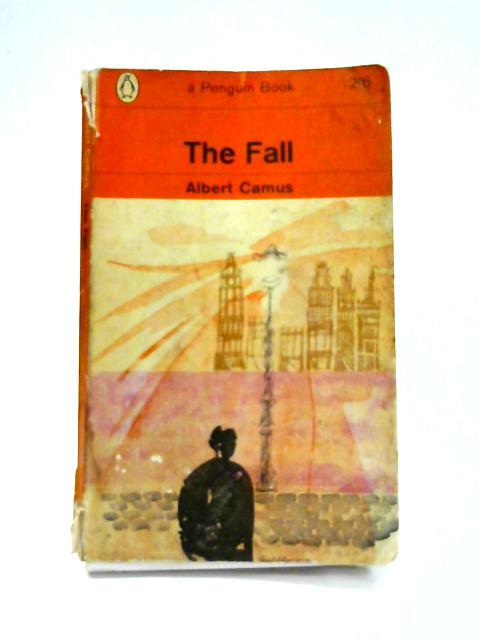 (Italian)
 Si accomodi, la prego. Lei guarda questa camera. Nuda, è vero, ma pulita. Un Vermeer senza mobili e casseruole. Senza libri, anche, da tempo ho smesso di leggere. In passato, casa mia era piena di libri letti a metà. E' disgustoso, come quelli che tagliano un pezetto di un pasticcio di fegato e fan buttar via il resto. D'altronde, a me ormai piacciono solo le confessioni, e gi autori di confessioni ne scrivono soprattutto per non confessarsi, per non dire niente di quello che sanno. Quando pretendono di far confessioni, è il momento di diffidare, ci si prepara ad imbellettare il cadavere. Mi creda, io sono del mestiere. Perciò ho tagliato corto. Niente più libri, niente più vani oggetti, lo stretto necessario, pulito e lucido come una bara." (Camus, "La caduta")

La parabola dell'avvocato Clamence pare una redenzione quando invece è, appunto, una caduta:
l'altruismo peloso ed esteriore con cui il protagonista aveva condotto la propria esistenza prima della "caduta" è fatto solo di vanità e ricerca di stima sociale; ma è il solo valore socialmente positivo a cui si possa credere, e riconoscerne l'ipocrisia è appunto una caduta, dato che su tale ipocrisia sta in piedi la struttura sociale - non solo quella reale ma anche quella predicata, per esempio, dalle sinistre (la rottura di Camus con Sartre è del '51).