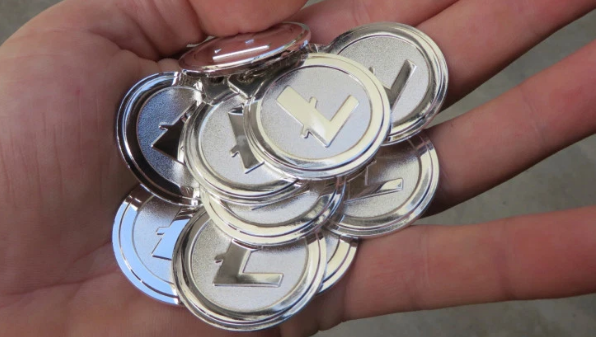 I've been running into too many shitposts promoting Bitcoin over Litecoin, bashing the crap out of Litecoin even at the current ridiculous rate of less than 0.01 BTC. I'm sick of it and feel sad for those who fall for these posts and fold. Here I'm going to give you 3 reasons why I believe that the LTC/BTC pair is dirt cheap now and will solidify well above 0.02 BTC soon. The 0.02 BTC rate, and if not the 0.01 BTC rate will become an everlasting floor for this pair. Whether Bitcoin goes up in USD or down I do not know. But what I do know is that LTC/BTC will go up as the current rate is 100% absurd.
Reason 1: Many accuse Litecoin of being a copykat. I could easily accuse Bitcoin of being a copykat too since most of its code is copied from elsewhere including the open-source C++ libraries it uses, some of which were written decades ago. Also Litecoin is not a mere copy of Bitcoin with only a rebrand. It did make certain changes that made it in many people's views, superior to Bitcoin. One important change was the lowering of block time, making it 4x faster than Bitcoin. As a result, Litecoin fees have been consistently low unlike Bitcoin which got so fucked up that it led to the splittnig of the community and the BitcoinCash shitshow. Litecoin was also launched at a time in which many more people knew about cryptos and could compete in mining it whereas with Bitcoin, for a whole while only a still anonymous dude named Satoshi Nakamato knew and was mining 50 coins every ten minutes which is equal to half a million US dollars per 10 minutes now! Talk about printing money out of thin-air.
Reason 2: Litecoin is almost as liquid as Bitcoin. Most exchanges have it listed and new ones list it too because it makes sense to do so. And unlike Dogecoin with no maximum supply which adds appx. 5 billion new coins a year to its supply, Litecoin keeps halving its block rewards and moves closer to its maximum supply very much like Bitcoin. The fame, and liquidity of Litecoin as well as its scarcity and inflation makes it the second best option for investors, if not the first already.
Reason 3: Litecoin's supply being 4x more than Bitcoin makes it more affordable. People like to buy at least 1 coin. I know some might say: "Oh well with Bitcoin people can just buy 0.01 BTC" Yeah they sure can, but most people don't like that. They prefer to own at least 1 coin. And a lot more people can afford 1 Litecoin than 1 Bitcoin now. Also, people look at the 4x supply and expect a fair value of 1/4th of Bitcoin or 0.25 BTC for Litecoin. They do the same with Gold and Silver. You may have all heard of the Gold/Silver ratio! So the 0.02 BTC rate is a very conservative rate and will still be considered extremely undervalued by many!
This is not financial advice but rather only my personal opinion. Trading cryptocurrencies is extremely dangerous and can result in the loss of a lot of your capital. Be cautious and do your own research!
SWIFTCASH — The Best Web/Mobile Wallet!