I have been into this coin since ages - i found my transaction and bought first in 2013 before the bubble of mtgox.
It hit 100 USD lately and hit it today again. Lets have a look.
Litecoin Markets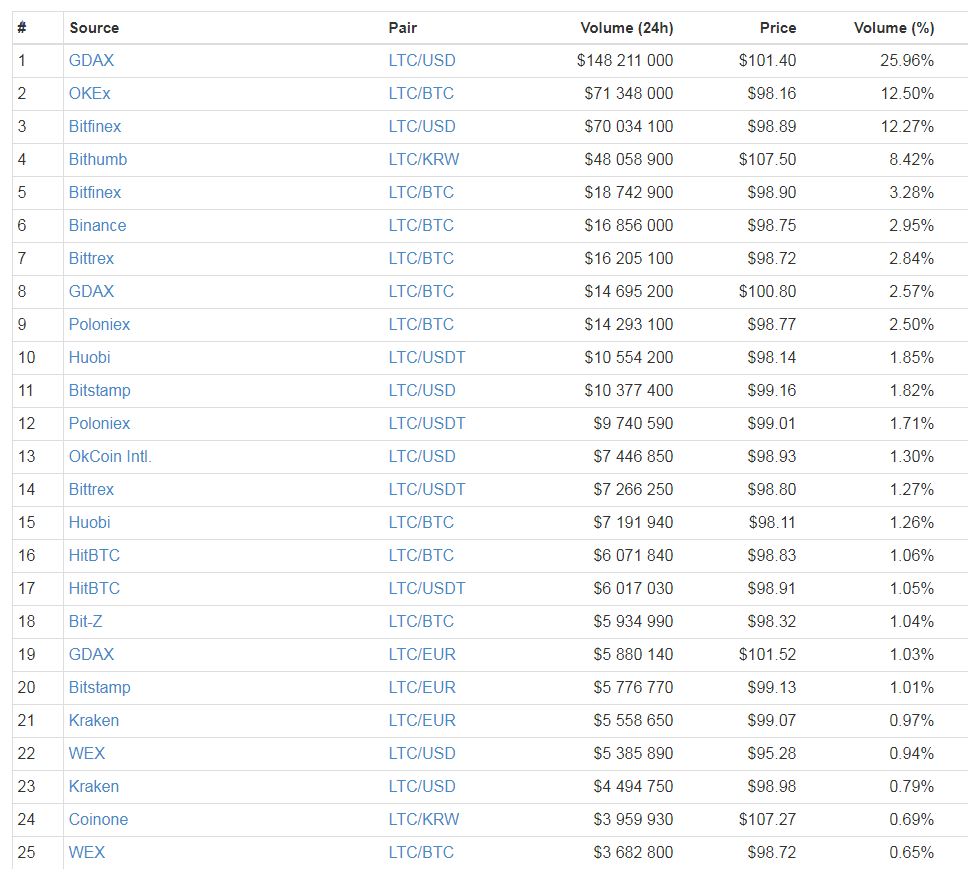 Notice that there is some price differences between popular exchanges that need no documents ie BitFinex, Binance and Wex. I just had some fun to trade that. Make accounts at all 3 and buy/sell on price differences. Easy!
Predictions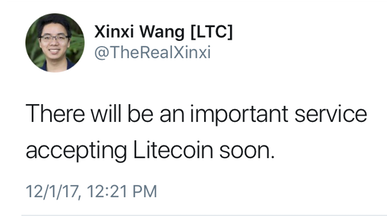 Hes one of core devs, but the tweet is gone now. We dont know whats going to happen. LTC devs (esp coblee) are known for trolling.


Now lets roll back to 2013. When BTC hit 1300 or to make it easier 1k USD, LTC got to 50 USD (55 actually but nevermind).
So with current BTC at 10k USD, LTC could follow to 500 if history repeats.
Of course we know since long time (hey we got 100 when BTC is at x10) but its some food for though.