 source
Looks like two male lions in the above picture right?
Wrong, the lion on the right is actually a female that has grown her own mane. They have found 5 female lionesses in the Moremi Game Reserve in Botswana's Okavango delta. These lionesses have been seen to be doing many male behaviors such as roaring, marking their territory as well as mounting other females. While keeping to a normal females behavior, such as keeping with the pride and mating with other males.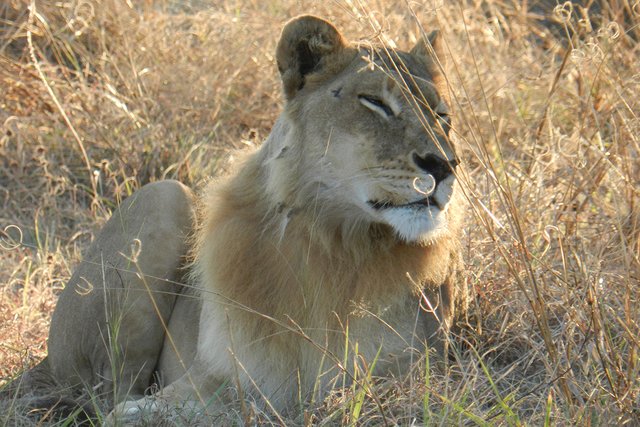 source
Researchers aren't sure why this is happening though
They have deduced it down to that there is more testosterone in the females, but are uncertain why their testosterone levels has shot up in the same area. Some say its just a phenomenon, while others think that it could be mutations ( Which is how evolution works). These females are unfortunately sterile but are great use to the pride as their hunting capabilities are increased to that nearly of a male. One of the Females that goes by the name Saf05 has been seen to take down a zebra on her own. They are also great at keeping the pride safe from other lions.
Is there evolution happening in front of our very eyes at the Moremi Game Reserve?
You decide.
Don't forget to drop me a follow @warrensteem
https://www.newscientist.com/article/2106866-five-wild-lionesses-grow-a-mane-and-start-acting-like-males/