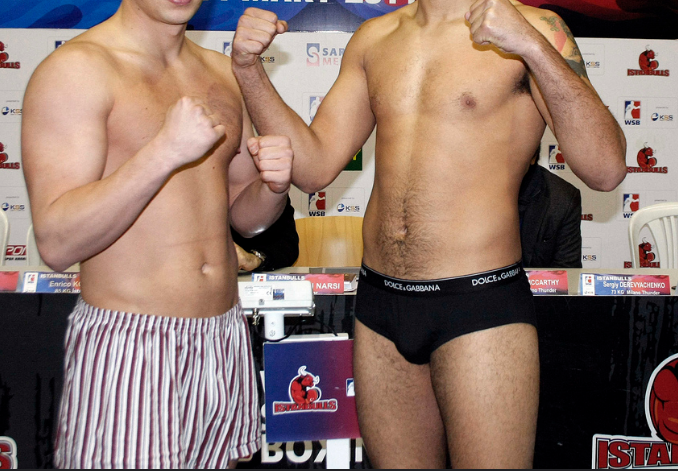 Storing Your Jewels
This is the follow up post to Which Side Do You Dress On? In that last post I hoped that everyone was still "hanging" with us on Steemit, and then proceeded to discuss something that most men never ponder, and that is which side one dresses on, or in other words, on which side does your junk hang?
As I pondered on this never before considered subject, I actually learned a few things about myself and my anatomy. Perhaps most if not all men who read the last post or read this one will also learn something about themselves as well. As mentioned in the last post about this subject, this topic mattered to men when being tailor fitted for pants because before the invention of the zipper, buttons where placed on the side that a man's "junk" typically hangs on. In the old days, they would ask, "What side do you dress on?"
So prior to writing up that initial post, I conducted an unscientific experiment on my own self to see if in fact a man actually has a particular side he "dresses" or hangs on. So after I showered and began to dress, I purposely placed my unit on the opposite side from what I believed to be my junk's normal resting side as I pulled up my trousers. This was something that I had never ever done before in my life. I would always just put on my underwear and then slip on my pants without a second thought. This time it was different because I specifically placed my unit in a set position.
Lo and behold, a few hours later, I checked my anatomy externally, and noticed that my unit had shifted back to what I now considered to be its normal resting place or side. So I then went into the restroom and re-adjusted so that it was back to what I considered the opposite side of rest state. Then after a little while, I realized that I had shifted back into normal position, so I again re-positioned my self away from normal resting spot. Once again, after a few hours of being out and about, my unit was back to what I now confirmed to be its normal resting place. Therefore, I concluded that the idea that men had buttons placed on their tailored pants based on their unit's resting side must be true as per my very unscientific experiment.
After conduction my bodily experiment, I also began to ponder whether a man's underwear would also affect on which side he "hangs." I don't normally where briefs, so I went and bought some for this experiment between boxers and briefs. I also did a little research into this topic but could not find any information regarding positioning of the male anatomy. I did find some scientific information on how boxers versus briefs can affect sperm count and maybe even some hormone levels in males based on their choice of underwear.
For my brief (pun intended) experiment, it turned out boxers were better for allowing the male anatomy to settle into normal everyday position, even if starting out on the opposite side of normal. With briefs, the male anatomy seemed to struggle more to get into normal everyday resting position, but with enough movement and wiggle, the male anatomy would eventually find itself back to where it would normally be.
Therefore, I conclude that no matter what, a man's junk will always want to find its sweet resting spot, and based on scientific evidence, boxers are better than briefs for another reason other than to allow the male junk to free range. Because boxers allow the testicles to hang away from the body, this actually allows them to run slightly cooler than the rest of the body, making for better sperm storage. Briefs, on the other hand, can be restrictive and cause temperatures to rise in the testicles. This slight rise in temperature is actually bad for sperm cells, and can lead to a lower healthy sperm count. According to one very recent scientific study, the slight temperature rise leads to lower sperm count, which in turn leads to a higher level of Follicle Stimulating Hormone (FSH). FSH in a known hormone associated with male fertility in that it stimulates males into producing more sperm.
So Now You Know that your junks hangs in the same spot, and hanging is better that up tight!!
Here's to Free Balling!!
Here is a link to the science experiment on Boxers vs. Briefs - (Yeah, someone gets paid to study this Sh#t! )
08/28/2018
Full Steem Ahead!
@streetstyle
image src: