Sometimes, It Is Not Meant To Be
Thinking of trying to make things up right and you don't know if it's worth it. Thinking of doing things to make yourself happy but, you don't know if it would be forever.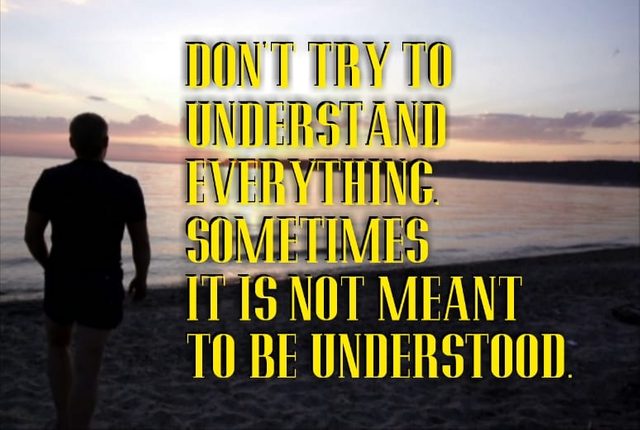 Sometimes, we must think that it's better to be a person who's got a chance to prove that life is not always having good things in life. We must also accept that the facts wouldn't be all gonna be good.
Don't try to understand everything. Sometimes, it is not meant to be understood.