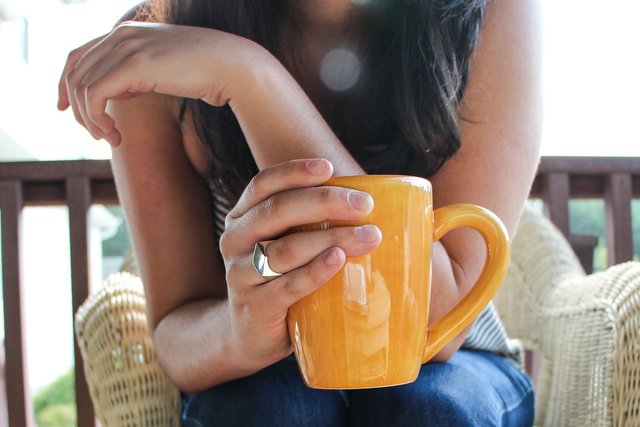 Hi friends!
You may think this to be a strange or trivial question. But for some days now, I was seriously pondering over this question:
How much time do you take to finish your cuppa?
Actually, I noticed a trend in several Youtubers and vloggers. They will keep drinking their cuppa while talking to their audience. Whether their show is of 15 minutes or of 2 hours, they have to sip out of their cup throughout the show at regular intervals.
Perhaps, copying many successful Youtubers from the other side of the globe, many Indian Youtubers too started sipping something out of their large coffee mug! Many Indians prefer to drink tea over coffee, so some of the Youtubers are actually sipping their tea out of a huge coffee mug 😊.
Whatever they drink doesn't really matter, it's their personal choice. But what does drinking a beverage while live-streaming tell you about the vlogger?
Coffee drinking Youtubers don't look professional
Yeah, really! Unless the talk show is called Koffee with Karan 😉
To me, these Youtubers probably want to convey that they are talking very casually. They want to make an impression that they belong to a very genius lot and are super busy with their work; and they are just doing this video session over a coffee break to share their knowledge with their audience and fans. But if it's so, this makes me think that they ain't well prepared for their presentation and are just off-loading their intellectual junk to make some extra bucks.
Another reason I can think of is that they are probably nervous and want to sip something to recollect their thoughts to keep talking. I've even watched people like John McAfee who will keep drinking some soft drink or beer or whatever from one can after another can. He also frequently keep touching his hands to his ears, hairs or some other parts. This kind of body language tells me that either he isn't very confident or feeling very nervous. So I don't take these people very seriously.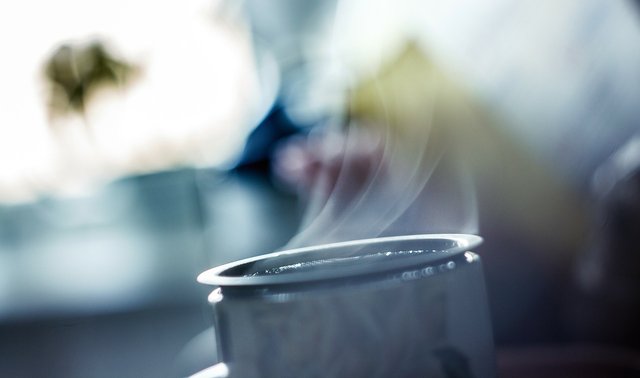 The most striking thing I found is that their coffee never finishes until the end of the video. I was awestruck to see that Bitcoin Hyperwave person's interview where his cup doesn't get empty even after one and a half hour into the show! What a magical mug he has!
Once I thought, I'd too have my coffee while watching a video. But unfortunately, my coffee cup didn't even last for 10 minutes, however I wanted it to! It's really too cold these days here. So by the time I reach the bottom of my mug, my coffee doesn't remain hot enough for me.
So can you tell me, what's the secret of Youtubers' hot coffee?
Would a teafee or a coftea work?
Initially I thought it may work. So I tried that too 😊.
In case, you're wondering what a coftea or a teafee is, it's merely a combination of tea and coffee.
Even Starbucks has a secret menu to serve this. It calls it Dirty Chai.
Cautionary Advice: It didn't work for me
This reminds me of heat resistance cups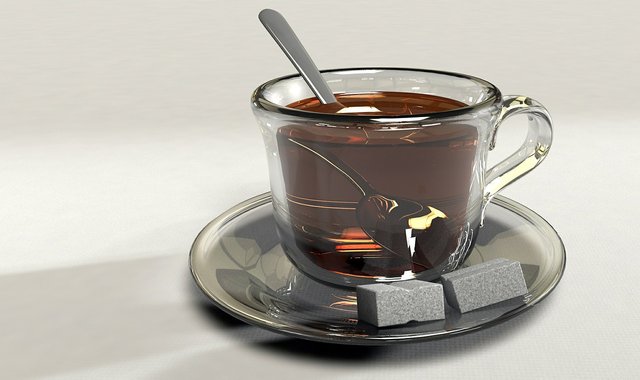 So today I decided to buy a heat resistant double walled borosilicate coffee mug. But their prices are far from affordable. And cheaper ones are very small ...with a capacity of 150 - 200 ml. If I want to drink my coffee for a longer time, I'd need a bigger mug. So how about a 350 ml cup?
I'm still looking for one. If this winter doesn't get over soon, I'd definitely need one ...or may be, if you can share those youtubers' secret with me to keep a coffee infinitely hot... do you know anything about that?
Seriously, I want to know!