Going out for a beer in the afternoon is a great excuse to relax after a long day.
I like to take a picture when I find interesting angles.
I never know when I'm going to see that same angle again. Sometimes, I look at some old pictures in my library and realize how cool this habit is.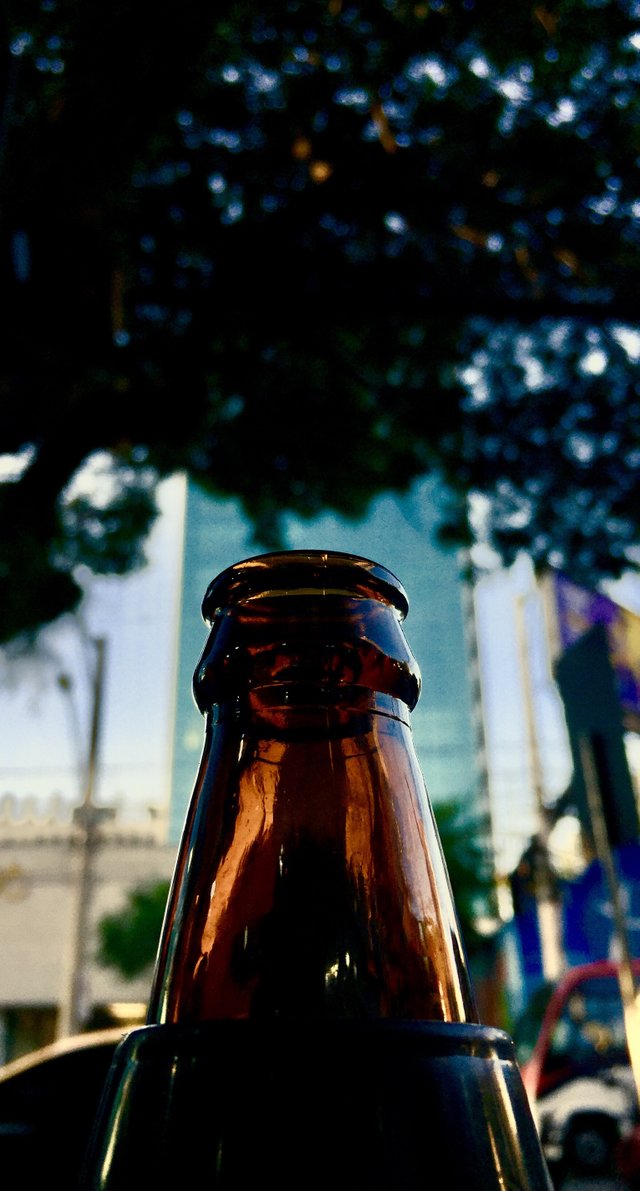 Better than taking a selfie, trust me 😜.
Today I'm feeling proud for being here on our community for almost 2 years. I hope #justinsun doesn't destroy everything. It's a real shame what they made today with the exchanges. Got to know that thanks to @themarkymark.
Thanks for keeping us informed.
I recommend you to check his last post in here.
May the force be with you, Pathfinder.
STEEM ON! 💪