A Journey of Independence
So you live at home until you are 20, you move out to your own apartment for a few months, then marry at the ripe ol' age of 21. Have your first child at 22, your second at 30 and now 9 years later, you are a embarking on a new journey, one that is paved with independence, yet lined with uncertainty. You open up your own checking account something you haven't done in 18 years and as you scan through your budget, flashbacks of bounced checks when you were younger come back to haunt you. Mind you, they weren't a result of overspending on outfits, meals out and travels, no, this was done at the local grocery store so that your sisters, brother and mom would have something to eat because you were the only one working. You always made it a point to return the store, head down with the cash in hand to always pay it back, wishing there would come a day where this wasn't a common occurrence. Now here you are working out a monthly budget, seeking out ways to trim the monies that go out. You walk through the house shutting off unnecessary lighting, washing clothes strategically and hand washing as many dishes as possible to reduce those pesky utility bills.
This is just an example of what can be one woman's journey from marriage to divorce. The factors that led up to this life changing event can vary but the results bring loneliness, pain, change and unfamiliarity. Amidst the situation, though, it's important to remember that you are not alone. God is right there with you and with His hand in yours, He will help lead you through the darkness into a light reserved just for you. As it reads in Isaiah 42:16,
I will lead the blind by ways they have not known, along unfamiliar paths I will guide them; I will turn the darkness into light before them and make the rough places smooth. These are the things I will do; I will not forsake them.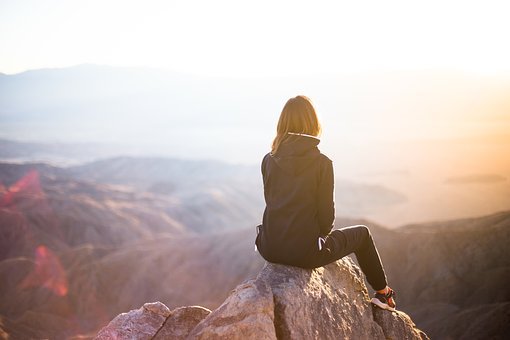 credit
No one begins their life looking for ways to invite pain in or to hand pain out. No one wants to be alone without companionship and no one wants to tear a family apart. Choices we have made, decisions we have pondered; the act of our free will have outcomes and while many can be a blessing to our lives, others bring hardship. I encourage you today, no matter what you are going through, remain vigilant, stay strong and seek God's wisdom, direction and love as you face a decision. It could be a relationship or a job for example, but whatever it is, process it, work through it and soon the clouds will part allowing the sun to shine in, providing clarity moving forward.