FUCK APPLE!!!
I'm so done with Apple. Their products have been getting shittier and shittier. Every update brings more bugs, more flaws, and slower performance for older products.
Everybody has felt like their phone mysteriously stopped working whenever there was a new hardware update. It's a MYTH, it's a RUMOR, it's a CONSPIRACY THEORY they said.
No it's all true, fuck em, FUCK Apple for turning into Microsoft. I've been on a mac since the beginning and i'm seriously considering a switch. At least in the phone department. I'm still hard on the mac computer, until someone gives me a better option, but with all the amazing new phones out there, the time may have come.
After admitting this week to purposefully throttling old phone performance, guess what happened to their stock? IT WENT UP! Of course it fucking did, doesn't matter, people love their iPhone, give me more, gotta have the new one.
I mean look at this performance chart on just one upgrade. I currently run 10.2.1 and my phone is a piece of shit now. The battery dies in half a day, everything freezes, and apple reminds me to install the new update every 20 seconds. Suck a big fat one Apple.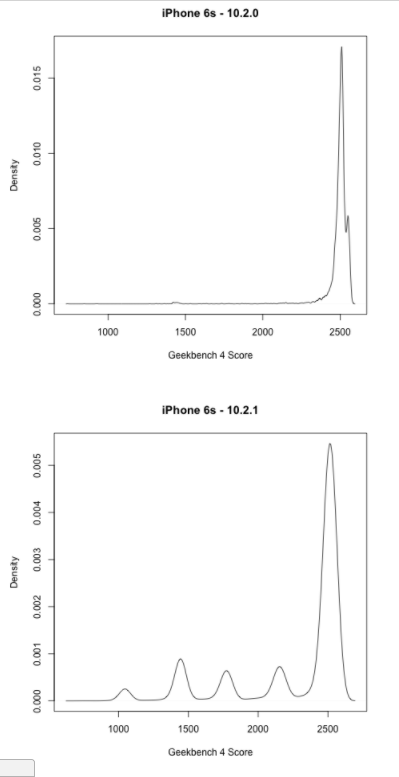 (from geekbench)
But seriously, should I get the new iPhone X?