Oh great! Another 400 slides to review!
---
I had another nine hour of class, which meant another nine hours I spent struggling to pay attention. I'm clearly having a problem adjusting to school life, but doing the same thing everyday expecting a different result is the definition of Insanity!
---
So What did I do?
---
Well for one I went straight to the library and rewatched the lecture on double time because there was no way I can get another day behind on these biochem lectures!
After I caught up a little, I decided to meditate on a way I could approach this sittuation, other than praying I just start dialing it in during class.
---
What I came up with was to simply skip class and use my time more efficiently.
---
There has always been a negative stigma with not attending class, and in the part I was forced to be at each one because I was a collegiate athlete.
However, Professional school is way different than undergrad, or even graduate school for that matter.
We are constantly bombarded with a ridiculous amount of information, which is expected to be memorized and applied in very short amounts of time.
---
Establishing a discipline that is not only productive, but efficient is the only way to survive a program like this one.
---
Although this plan won't work for every class due to the fact that we have a few that require mandatory attendance, this method will free up 2-3 hours a day where I can review previous material and watch the lecture over at twice the speed!
Hopefully I'll actually use this time to study rather than fool around. It's a high risk high reward bet that might give me the edge over my classmates! Looks like my study break is over! Until next time, this has been a message from your friendly neighborhood #spiderblogger!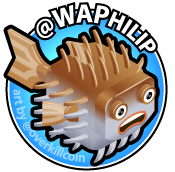 ---