Where Did I Go Wrong?
---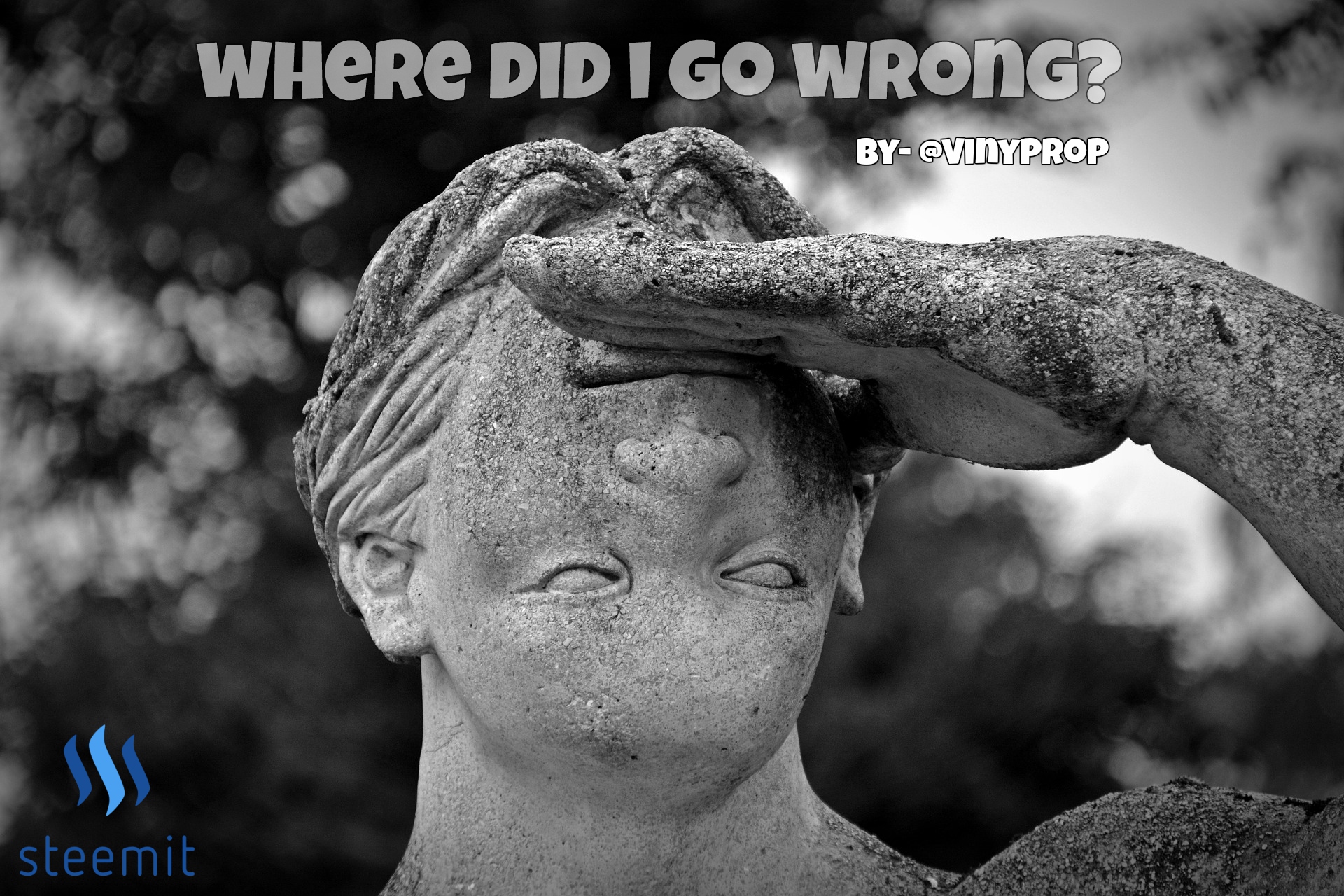 ---
Have you ever had a day when experienced a no matter how hard you try, things just don't fall in their respective places. Irrespective of the magnitude of your intent to accomplish a task, it just ceases to get completed. Even after putting in much more efforts, than any usual days, the outcome just defies to justify the hard work and time spent on it.
"Today" has got to be one of those days for me!
Being a Saturday today, the first thing I did, after finishing my breakfast, was to put down—a list of tasks on my work table—which were needed to be completed, by the end of today.
On the top of my priority list was to finish writing at least four posts, if not more, for my daily STEEMIT blogs—as I publish one post a day on it, without fail. Hence, with four articles on my mind as my bare minimum target for the day, I sat on my table and opened my MacBook.
To let you know; I just love coffee, especially when I really need to deliberate all my neurons onto a single task at hands. And thus I asked my loving better half to prepare a freshly brewed cup of java for me. I kid you not, the sweetly bitter aroma of fresh coffee, ignites a spark of creativity in me. Many of my articles, on steemit, and elsewhere too, were the direct results of awesome cups of coffee, on the days.
Therefore, with the setting up, out of the way, I started surfing the web, looking for an inspiration for my first topic, I wanted my article to bank upon. I did that for good thirty minutes, but didn't stumble upon a single worthy topic, for my day's article. "This is unusual", isn't it? There are thousands of websites, millions of topics, and billions of people on the web and yet I was not getting a worthy topic to write about.
I would have cursed the internet a number of times, during my initial moments of hunt for a topic. And since I didn't get anything quickly, which matched up to my expectation, my frustration level soared up and over. By the end of the initial half an hour, I had already lost it, but since I had a list of things to complete during the course of the day. Although unwilling, I still kept myself pushing to look for one. After spending another fifteen minutes on the quest, I finally settled for a topic, which wouldn't have made a cut on any usual day, but since beggars are not choosers I just settled for it.
Now, when I tried to write about it; the words just froze to flow. I wasn't fully sure of the topic, and on top of it all, there were 3 more articles, which I had to finish, after this one. I simply hit a wall, as how they say in the creative writer's circuit, "hitting writer's block". That's what it was for me, as no matter how hard I tried to put down a word or two, but the end result was nothing. I found myself in a quicksand, where the harder I tried the deeper I sank in it.
Where did I go wrong today? The whole stage was set, as I had all the tools and conditions for getting yet another winner on the table. Now in the evening when I retrospectively analyse it, I feel the below were the failure points, in my approach today:
1- I tried to create a déjà vu for myself, whereas I forgot; that déjà vu(s) are not created by us, they occur themselves in nature. I thought since I sat in the same position where I sat while writing my previous winning article, I will succeed. I assumed since I was having my favourite beverage, with me, I will re-create the magic of the past. I took it for granted that since the last topic I wrote upon was found by me easily, so will be the case today as well.
2- As mentioned, the last successful topic I wrote about, was found by me very easily, I let my emotions come in the way. My yardstick was too low and the time which I gave to myself, for searching for a topic was way too tight—based on my previous experience. Whereas, I should have kept in mind that every day is different, and we should not expect the same things to materialize; every single occasion.
3- I over estimated things for myself, rather than tackling one thing at once. The sheer pressure of completing four articles by the end of the day, blocked my artistic self. That's when I stopped being creative and behaved robotic than anything. There is a famous saying which goes like this, "do not spread your legs, more than your blanket can cover". Same way, I should have been more realistic while setting up targets for myself. Mind-set is everything and if it is distorted then things don't happen for you.
Please give me your valuable feedback, in the comments section below, as to where you think I went wrong.
---
The End
---
Would you consider to please follow me @vinyprop & upvote this post, if I tell you that I publish a new post every single day?
---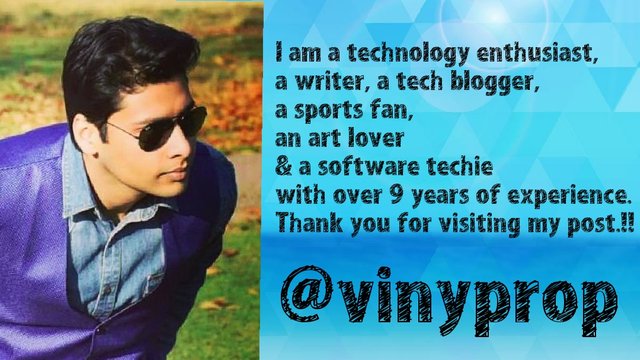 ---