A Smile is Worth . . .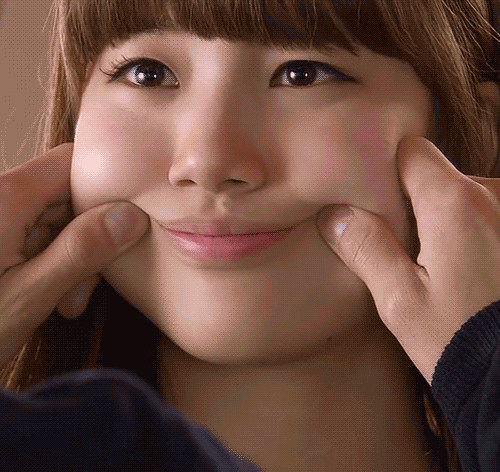 Source
Ah, sonrisa, ابتسامة, חיוך, sorriso, मंदहास, le sourire, 微笑 -- A SMILE!
Some say a smile is priceless. Is it, though? How much is a smile worth in SBDs?
Let's find out!
Reply below with a smile -- keystroke, emoticon, emoji, gif, giphy, ANY kind of smile.
Upvote this post.
Resteem this post.
I will distribute all author rewards equally to all who participate.
Last time I did this, a smile was worth 0.023 SBDs. Can we do better? I think we can!!!
@boxcarblue, you feelin' me? @mineopoly, you ready? I expect to get a smile AT LEAST from participants in my Haiku Contest:
@tristancarax, @jenel, @giddyupngo, @chrislyr, @mineopoly, @puppetmaster1111, @calluna, @yidneth, @creatr, @acousticsteveo, @blackant, @rlt47, @viking-ventures, @steemotion, @foxfiction, @lologirl, @creyestxsa94, @yahialababidi, @jadams2k18, @doughtaker, @ladyrai, @impending.doom, @andysantics48, @felixgarciap, @godstimetim, @gamsam, @antorchajohnny, @aniketmore1925, @mameh, @tygertyger, @kaelci, @felicitas, @ayyeenn, @dmilliz, @eprolific, @jvanman, @kimberlylane, @phoenixwren, @liverussian, @herbertholmes, @dizzyjay, @emdesan, @markeverlasting, @shawnsporter, @operahoser, @eaglespirit, @tomset, @millennialnow, @preparedwombat, @apeximomen, @melissakellie, @freedomno1, @moneyinfant, @mermaidvampire, @millennialnow, @mysearchisover, @yahialababidi, @givonwayne, @pinkgeek, @boxcarblue, @ablaze, @hope-k, @rexdickson, @crescendoofpeace, @digitokash, @theunlimited, @theodora87, @mysecondself01, @pocketmouse, @jacksondavies, @ohkaaay, @lazarus-wist, @dbooster, @janesmy081316, @dc420la, @redheadpei, @whitelite, @olymar248, @nenad-ristic, @trudeehunter, @bananamemos, @iswaldsmoak, @josoft, @onefatindian, @pedroelec, @offgridlife, @daisyphotography, @chadrona, @hazem91, @celsius100, @emergehealthier, @ralk98, @fromage, @four20, @amayphin, @mother2chicks, @jackofcrows, @trumanity, @barge, @evlachsblog, @natepower, @elbrujo, @neenarose, @beatking13, @snowyknight
Cheers!