Hello everybody, Vancry here and I feel a little insulted to tell you the truth.
---
As many Venezuelans, I intent to leave my country to another. I'm searching information about many american countries, all the procedures to reside, things like that. And guess what I found.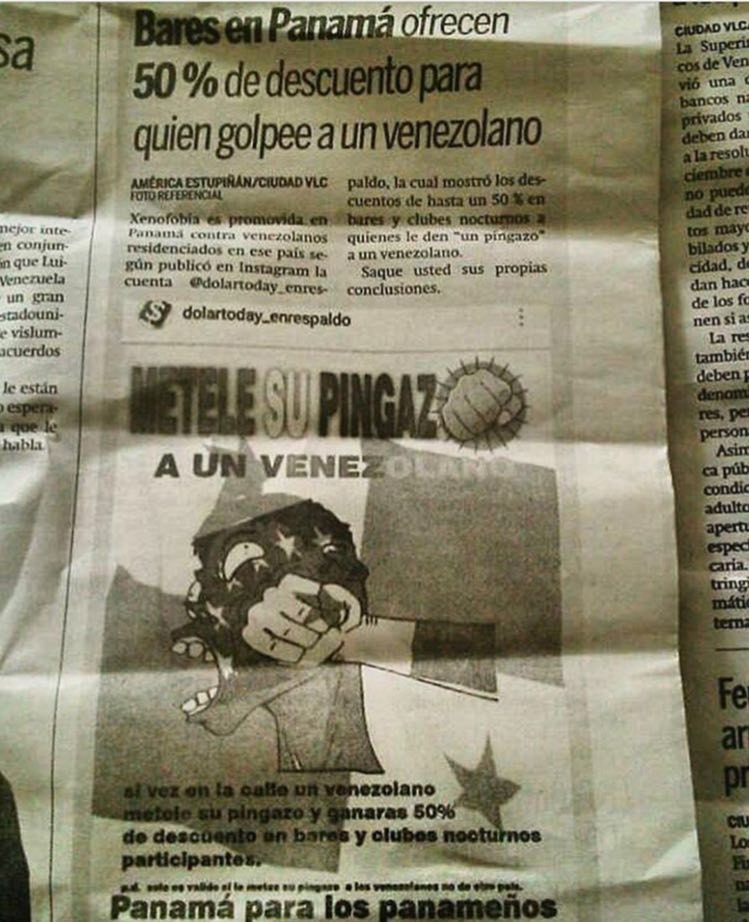 The newspaper is in spanish but to those who don't know the language, let me translate it for you.
The text reads:
"Bars in Panama, offer a 50% discount to those who hit a venezuelan.
Xenophobya is promoted in Panama against venezuelans residing in this country according to what the Instagram's account "@dolartoday_enrespaldo" has posted, which has shown the "up to 50% discount" in bars and nightclubs to those who give a "pingazo" (a really good punch) to a venezuelan.
Draw your own conclusions."
And it doesn't seem like a joke. Or at least, it doesn't feels like one. So... why is this necessary? Why the hate against us venezuelans? Are we that bad as inmigrants? Or do you just hate that so many of us have to run away and your country (as well as many others) are filling their streets with us? And if its the second one, let me tell you.
This is really unfair.
But I do hope that we can make amends for any awkwardness that we could have deliver to you. The people that made the whole thing on the newspaper, I expect you guys to grow up, seriously. And also, I hope all this hate for us fades away with enough time.
---
Upvote, resteem and/or comment if you liked this post.
Thank you for your time!
~Vancry