Bible readers know well that the number 666 is alleged to be 'the number of the beast' and many have written on this from a wide number of angles. Some are even frightened just by the number.. (A number that WILL be encountered at some point by chance, just because it IS a number!). How many realise that there are 6 protons, 6 neutrons and 6 electrons making up the sub atomic structure of the Carbon atoms that form our bodies?
Disclaimer: I am not a sub atomic physics specialist, nor am I a religious scholar.. I do though have a mind, a heart, a soul and a body made partially of Carbon.. So when physicists and religion attempt to define aspects of reality and some then claim that 'qualifications' are needed to comment on it - they miss that these definitions of reality are definitions of ME too. If they can define me, then I can surely comment ;)
Bible text
---
You can find words describing the number 666 in the many versions of 'the' Bible, from Revelation 13:18 - such as:
This calls for wisdom: let the one who has understanding calculate the number of the beast, for it is the number of a man, and his number is 666.
The full English version of Revelation 13 is here.
The message is from a part of the Bible which is meant to be a prophecy of things to come and if we are going to use it at all, it is best to see it through the lens of a symbolic and dreamlike prophecy rather than as a literal story. Additionally, there are usually numerical and astrological symbols/hints in these things - and they are in this text too - but I am not going to go into that now.
The short version is that some 'beasts' arise on Earth and cause problems - including this second beast (which has the number 666) - and one of the effects is that no-one can buy or sell if they don't have some kind of marking on their head and on their hand. Some think this is a reference to some kind of tattoo or RFID implant. There are some who have judged and jumped to the conclusion that cryptocurrency is part of a 'beast' system whereby somehow the ability to buy and sell will become totally controlled... Maybe along the lines of you having a Bitcoin identifier inserted as a 'wearable' under your hat or in a headband!
Anyway, my point is that 666 is typically considered to be a 'bad' number - even though we can't avoid it when we have more than 665 things to count ;)
Is this rational?
---
Even if you think that the Bible prophecy is literally true, do you still need to attach a superstition or belief to the number itself? Such that if you see 666 somewhere you assume that something bad is around?
While it is true that some cults see 666 as some kind of power number and actually have done bad things with it - the fact remains that all numbers are essentially neutral until we apply meaning to them. If you think that a number is 'evil' and have fear attached to it, then people who want to manipulate your fear will probably come up with the idea of using that number to frighten you.
Carbon
---
So here is an interesting observation that sheds light (literally) around this area. Analysis of the physical world of Earth has shown that Carbon, which makes up a huge amount of the material of Earth and of our own human body, is made up of 6 Protons, 6 Neutrons and 6 Electrons. So 'the number of the beast' actually translates as also 'the number of wood' and 'a number of humans'. Hmm..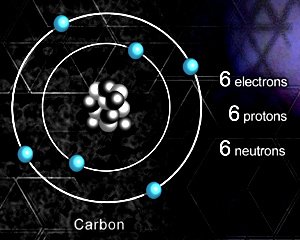 Upon learning this, some have used it as evidence that 'humans are fallen' and that therefore we are all 'beasts' who must be 'saved'. However, on closer inspection this is nonsense for a wide variety of reasons. Firstly, if we are beasts because we have Carbon in us, then so too is coal, wood and cardboard. Can you really say that a twig of wood is evil because it contains Carbon ? Such a statement sounds insane to just about everyone.
OK, so what if Carbon isn't evil, but us having it in us IS evil.. for some reason. This brings us on to the topic of spiritual alchemy and the idea that we can transform our material body into a higher vibrational version that is less dense and does not contain the Carbon structure. Something like this is highly likely, in my understanding, to be a valid step in the evolution of human spirits on Earth.. However, this does NOT mean that 'having carbon in your body means you are evil'.
Evolution does include a transmutation of evil held in the self, such that new love is birthed - that is true; however, I have absolutely no evidence at all that just because you are experiencing a human form, you inherently must contain evil... And therefore, carbon is evil. lol.
The reality is that not every pattern that CAN be fitted together NEEDS to be fitted together. On the other hand, there really are many amazing patterns that CAN be matched to other patterns, which lead us to learn something useful and new. The key is in paying close attention to the details and NOT judging, assuming, guessing or attempting to fill in the gaps with sequential thinking that is based on ideas which say that you simply 'must' keep thinking and 'must' fill in the gaps. It's ok not to know and it's ok to remain open to learning more in the future.
Balance or Beast?
---
When we have balance, we have wellbeing and in a sense, balance is an opposite to 'beast'. We cannot have balance while we are frightened of a number!
Wishing you well,
Ura Soul
Vote @ura-soul for Steem Witness!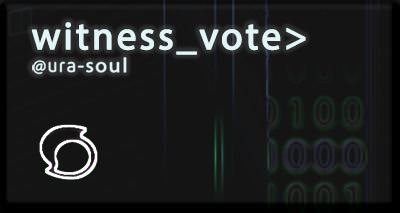 (Witnesses are the computer servers that run the Steem Blockchain.
Without witnesses there is no Steem, Steemit, DTube, Utopian or
Busy... You can really help Steem by making your 30 witness votes count!
Don't forget, there are more than the 50 witnesses you see on the witness voting page in steemit.com)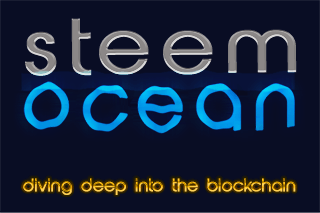 Find out your voter rank position at steemocean.com!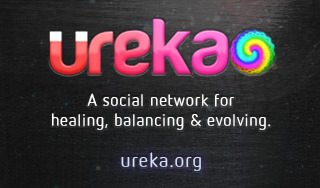 I run a social network too!