Avni ...A Tigress in distress!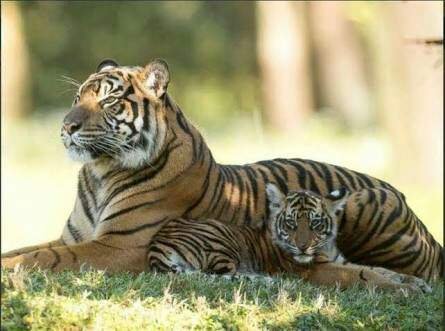 Avni also known as T1, is a 6 year old tigress.She is also a mother two small adorable cubs. Her place of dwelling is in pandharkawda region of Maharashtra(India).
However, in last few days, she is stamped with bad name. Avni is accused of killing almost 13 people, thus she is classified as 'Man Eater'.
Certainly, there is atmosphere of terror among villagers. Schools are shut and no one dares to move out in the evening. Some people have demanded to kill her.
Recently, Government of Maharashtra has hired famous shooter from Hyderabad and passed 'shoot to kill' orders. Combing operation is going on trace her.
Meanwhile, many citizens and wildlife activists are opposing this move of government. Petitions are sent to all higher level officials, including the President of Country.
Who's life has more importance? Isn't it unethical to kill a mother, whose very nature is carnivorous, and what about her cubs? Can we have some better ways to save her as well as Villagers lives?
Posted using Partiko Android