Is A Human, Really A Human Being ( My Worst Ever Experience Of My Life )
(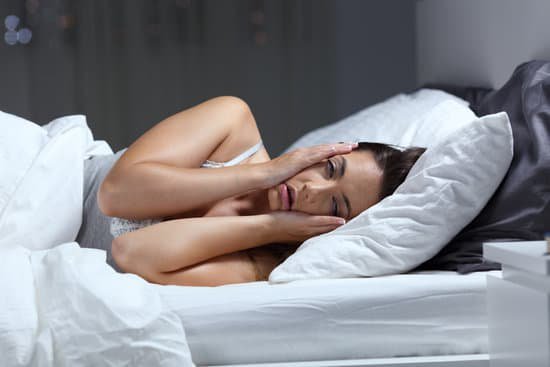 )

THE WORST DAY OF MY LIFE- YET A TURNING POINT FOR ME
World is full of savagery. Practicing humanity is something that has become a scarcity.  You never realize what is in store for you until you get to experience that very encounter which may tear your soul apart right away. Nowadays, people have literally no time listening to people's problems, adapting an empathizing approach towards them, helping a suffering soul. It is said that man is a social animal, it might be true to some good extent, however, that statement would be more justified if it says that man has become an animal now. 
Well, I am sorry, if I am being so harsh, but since it is said that every action has an equal and opposite reaction, the one who has suffered brutality at the hands of others, often end up talking about people, the way I am doing here.
But folks, you need not to worry about it. Let us cut to the chase, let us finish this inquisitiveness, let us actually jump to the main story. ALLAH ( The ALMIGHTY- The Creator of the entire Universe )- has always been very merciful and kind to me and all other human beings. There is always some hidden gain even in a problem that you encounter, no matter what happens, ALLAH is always there and is always with you. 
It is said in Islam that ALLAH would never put burden of problems on a man beyond his endurance limit. I hope that after reading my article, you would come to know the bitter and harsh reality of this world. You would realize that not every person who shakes hands with you, is your well wisher, you would learn that you are always surrounded by wolves who pretend to be humans. Sorry for my harsh words, but that is how it is.
It all started when I went along with my Office colleagues to a Farmhouse for an Annual Picnic which is supposed to be held every year. It was the day 21st July, 2018 ( the worst day of my life). Everything seemed to be normal, we went in the day time, we all were enjoying, singing songs, doing chit chat and fun, entering the swimming pool, swimming and teasing our fellow colleagues. The Farmhouse where we went, was not that well-known and it seemed that it was still under development. It had a queit and somewhat a shady environment, office mates had also noticed that, as the Farmhouse which we went last year, was quite a good one with more facilities in it. 
I was enjoying with some of my college mates, we were chilling around, gossiping and eating small things on and off to keep us lively. It all started when I was given a white drink ( which was called as Thaadal- A popular drink of Sindh province). I trusted all my office colleagues, and therefore without any reluctance drank that.
Soon after that, food was started to serve. Food was delicious and we all were enjoying the delicious food. It was during that meal time, when I was having the food, I started feeling dizzy and unstable. At first, I thought that this was due to some less sleep that I had last night, but that very feeling of light-headedness continued to increase upto the extent that when I stood up I could not even walk properly. I kept tremendous control over myself and started to walk slowly with extreme difficulty towards the rooms area so that I could jump into bed and take some rest. On my way to the room area, one of my colleague inquired if I was feeling OK, I replied that due to sleep deprivation I was having difficulty controlling myself.
Now, here begins the dark part of the story. I don't know if it is only me who has been treated unfairly most of the times, or the people are just that savage and heartless. I can't comment on that, since there are always good people as well as bad people that you come across in your life time. However, let us move ahead with the story part. I stepped into the room and suddenly fell onto the bed as I barely had any energy left in my body. There is one colleague standing in front of me, who was noticing my deteriorating health, and even though I told him that I am feeling very low and could not even stand and walk, he turned a deaf ear to my information and went ahead to continue enjoying his day. I kept lying there and every body was passing by near my room, without even noticing that I was lying there since quite some time, no one even bothered to ask if I was doing OK, and why was I lying on bed whilst everyone else was busy enjoying outside.
The time kept on passing away, with every passing moment, I felt so much uneasiness, unstable, shaky, having heavy chest, with pounding heartbeat, and literally I started to shout that I am about to die, I am about to die, since I was feeling exactly the same as if someone is choking me and I am unable to breathe. The people around me had gathered and instead of getting worried about my situation, they were all making fun of me, they were chatting and were not listening to me. One hideous guy who has always thought ill of me (in the office he opposes me as well), was sitting next to me on bed, and he was telling everyone else to remain calm as he (myself) is just playing around and is acting, he is not suffering from any bad health, yet only he is pretending. These were his words, and he was watching me suffer and was very calm as if he was enjoying it.
Those idiots kept me in that terrible situation for almost 45 minutes, when one of my office colleagues had arrived at the place, he had just been informed of the problem, he rushed to help me, and scolded others who had made my miseries even bigger. At that time, my situation had worsened to such an extent that my legs had frozen and I was taken to the car on the support of shoulders of others. That day, I felt so helpless. When I was lying on the bed and was feeling the death feeling, I was literally about to cry, and was wishing that I could meet my family once before I die. I had witnessed the cruelty, inhuman approach of the people around me who had worsen my situation instead of making it better.
Due to the prolonged panic which I had faced for almost an hour, with no real support provide to me, I had gone into a depression state that lasted for almost a month. I had developed high Blood Pressure. Those were the days, when I had seen the bitterness of people at the peak. I could not have imagined that people could become so inhuman, they could turn into an animal and see the other human being suffer in front of their eyes.
Let us cut to the chase, I cannot say that every person is like that, however it is a sad reality that nowadays humanity is rarely found. I believed in ALLAH ALMIGHTY during that disturbing period of my life and I came out of that calamity positively.
In the end, I would like to thank ALLAH, for giving me strength and courage to face every hurdles in my life and yes I will always stay positive and Strong, no matter what situation I am in.