Crowdfunding With Steemit: Helping Jairom and Lili's Recovery Efforts, Using Steem/SBD
Hello Steemians!
I Have Been Unplugged From the Inter-Webs As Of Late...
But I am Back and I am Seeking Help From the Steemit Community!
---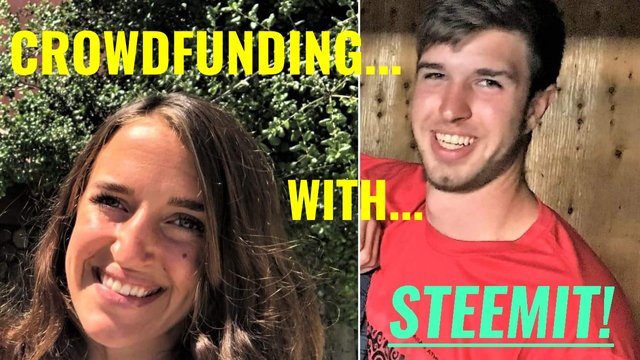 My Very Dear Friends, Jairom and Lili (Brother & Sister), Were In an Unfortunate Car Accident.
---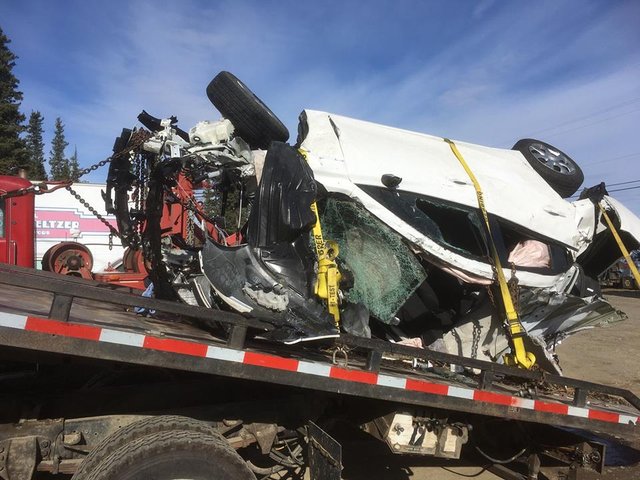 Miraculously, they BOTH survived!
(sadly, of course, not without avoiding serious injury)
I Will Let the Words of Their Older Sister, Samantha, Tell Their Incredible Story...
---
Yesterday early morning I received the scariest call of my life. My baby brother and sister were in a car accident that should have been fatal. Colliding head on with a moose in the road in a remote area in Alaska, it sent their car rolling down an embankment. Crushing the car completely and landing upside down.
Officers and nurses said that every car accident they have seen to that extreme was fatal...They are in shock that they survived.
By the grace of God and someone up there looking out for these two incredible humans, they are alive. But not without a long road of recovery ahead for them.
My brother (22) was ejected from the vehicle and unconscious when my sister (24) finally woke up and crawled from the car to search for him.
Sacrificing herself to ignore the extreme agony she was in from her multiple back fractures and sternum, her only concern was keeping her brother alive, who was gushing blood from his head, and getting him help.
My brother and sister are the type of people who would give the shirt off their back for a stranger in need. And sacrifice themselves for their family.
My brother Jairom has selflessly worked his butt off at times (even as a teenager) to help when family was in financial need...he is only 22 and would sacrifice his own needs to provide for his family and friends.
My sister Lili has put off her own life and plans to jump in when any of us needed her...even if it put a financial strain on herself. She's done it on 3 different occasions just for myself and her nephew Ethan.
Liliana is sunshine wherever she goes.
There is no one who has ever met my sister Lili who wasnt impacted by her beautiful soul that radiates love. Her love for life, positive outlook and carefree spirit are an inspiration to so many. She truly is amazing and the kind of person you long to be around and never forget.
Jairom is always looking for the bright side in life. You rarely will ever see Jairom without a smile on his face. Always adding humor and spreading love wherever life takes him. He is loyal to a fault. I've never known him to ever break a promise...No matter how much it cost him. He is a pillar of strength in hard times and a shelter when you need love.
They are now faced with overwhelming medical bills and a long recovery that will render them unable to work for a very long time.
I believe that what you give comes back around to you and these two have given more then I could ever explain in a post, and I believe it's time for them to now be blessed and cared for.
Anyone who believes in passing it forward...trust me, these two will pass it forward a hundred times over...
---
There Is a Crowdfunding Campaign For These Two in Order to Help With the Burden of Medical Bills at Fundly.com
---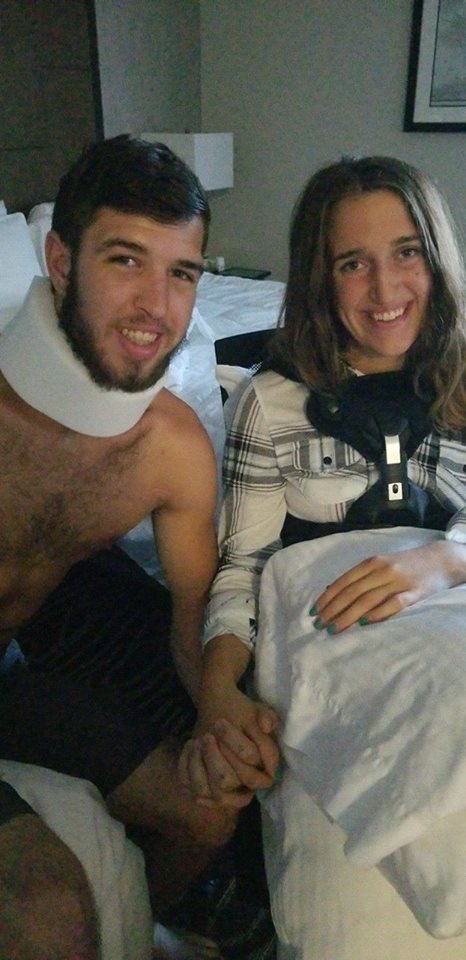 Lili's Facebook post accompanying this photo:
Hi guys,
This actually is Lili, not one of my many wonderful advocates.
I apologize for the briefness of this post (I lose energy quickly these days), but Jairom and I just wanted to reach out and thank you all so immensely for the love and support that's been sent our way. We'll never be able to adequately express our gratitude, but when I have a little more strength I'll try again. We love you all. Thank you again so much.
---
---
---
We are all so thankful that Jairom and Lili's time here on Earth is not up. They have been given another shot at life and I know they are both extremely grateful for it! The road to recovery ahead is a long one, and will surely have difficulties along the way.
The immense amount of support that people are showing these two beautiful beings (whether physical, spiritual or financial) has greatly decreased the burden weighing on them. It is my hope that the love, prayer and support will continue for Jairom and Lili as they continue to recover.
---
---
---
Unfortunately I do not have money to give, in the form of fiat, at this time...
So I Have a Proposal for the Steemit Community!
All of the Following Will Apply to This Steemit Account:
All SBD generated from this post (and any update post on Lili and Jairom)
All Steem/SBD transfered to this account until July 15th, 2018 at 9:00 pm Mountain Time
50 Steem from my next 4 power-downs (totaling 200 Steem after July 10th)
Will all be converted into fiat (USD) and donated either to their Fundly Campaign, or directly to the Wells Fargo bank account set up for them to recieve donations!
Either way, I will document the transactions and take screen shots and make a post here on Steemit in order to provide PROOF to the community that ALL the funds are indeed being donated to Jairom and Lili's recovery fund.
---
OR: Are like me and are short on fiat funds...
---
Any Amount of Steem/SBD You Can Afford to Give, Will Be ABSOLUTELY Appreciated! Even Using Your Voting Power by Upvoting This Post Will Help Tremendously and We Will be Just as Appreciative!
---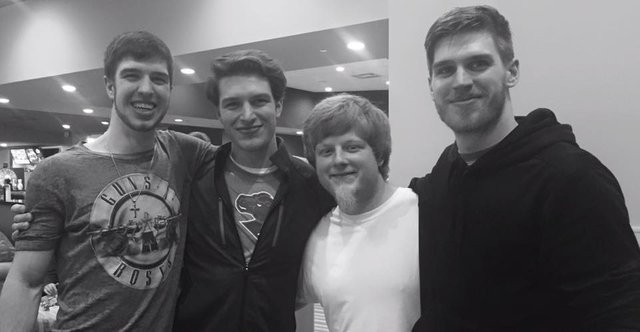 From Left: Jairom, Brother Joel, Me, Brother Joriah.
---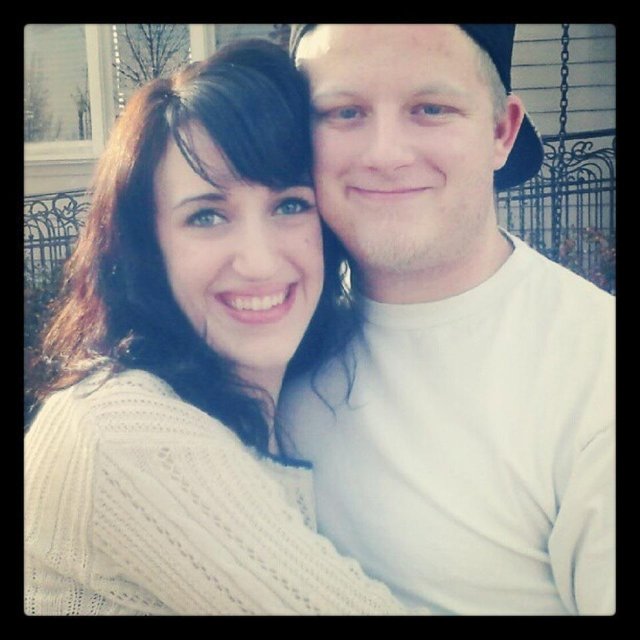 Lili and I some years ago.
Thank You in Advance, From the Bottom of My Heart, for Your Time, Your Compassion and ANYTHING You Wish to Give!
Let's Make the Steemit Platform a Fundraising Powerhouse!
Keep Steemin' On!
Peace and Love!