Roads for bikes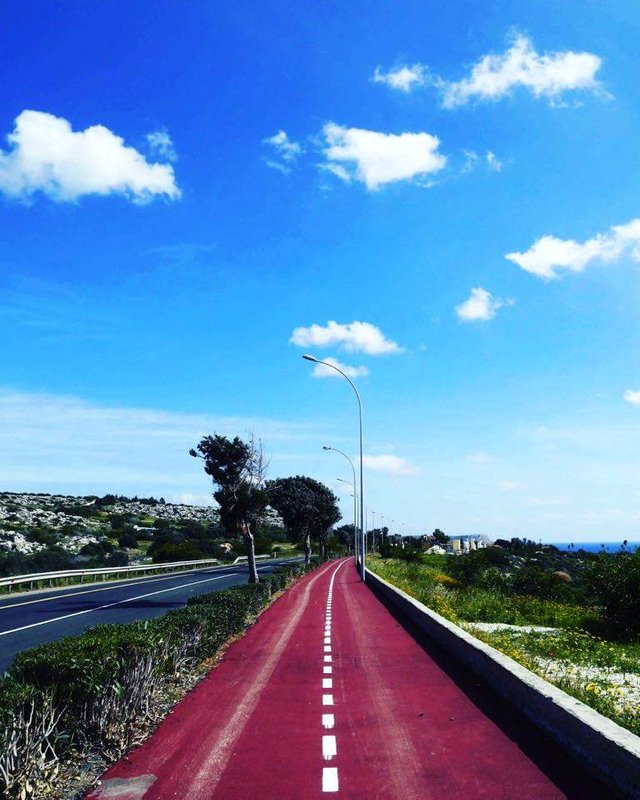 It's good to let yourself hit the road once in a while.
Ayia Napa looks so fresh after winter renovations.
New roads for bikes -
(on such a colored path far away
the legs are taken away),
refreshed hotels and villas, blossomed bushes and trees.
Life is Beautiful! You just need to see this.

Thank you for your consideration!