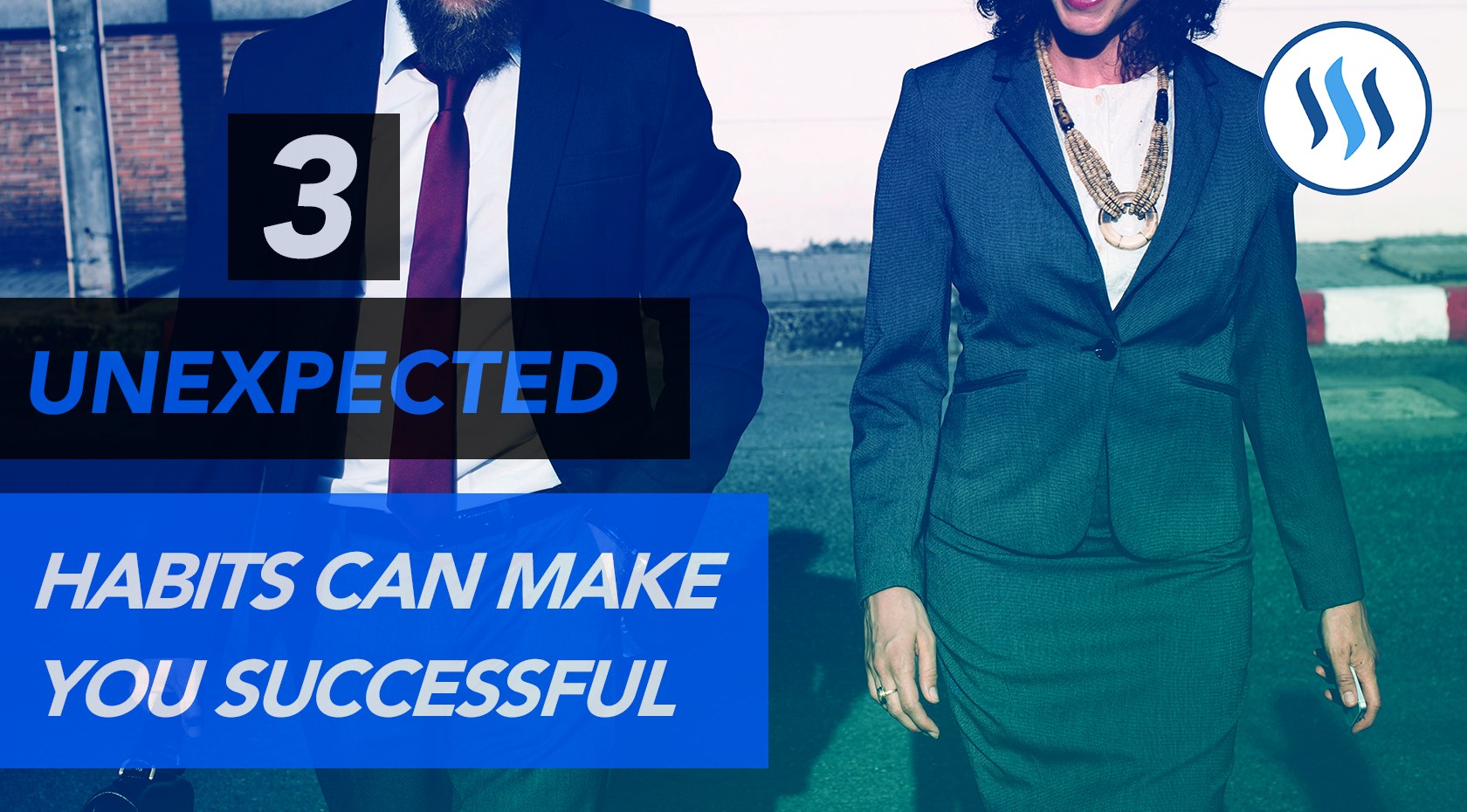 How's it going steemians?

Have you noticed the habits of successful people?
They do different things than other people do.
It is from these differences that success comes.
Today I want to share with you 3 behaviors of successful people that you can apply in your life.
---
1. Listen To What People Have To Say
Listening to other people is a powerful tool. In addition to showing interest and affection for people, listening to them opens up a great possibility of learning for yourself.
Think about how many people have stopped to listen to what you have to say lately?
Listening to what the other person has to say is extremely rare.
You can use this to your advantage. Notice how well-behaved people listen to what others have to say.
Imagine an entrepreneur who does not know what his customers and users want. One of the keys to success is listening.
---
2. Learn How To Sell
Being an effective marketer is one of the essential tools for being successful.
Great leaders are also great salespeople.
Robert Kiyosaki, entrepreneur, investor and writer. Best known for his book 'Rich Dad, Poor Dad', reports that a lot of people with a lot of knowledge, exceptional academic background and many other qualities ask him "What do I do to succeed?"
By noting how qualified the person asking the question is, their answer is summarized in "Learn to sell."
Because from his point of view, people already have all the tools and assets, now they need to learn how to sell what they have.
---
3. As That Famous Brand Would Say: Just Do It
Separate what you feel from what you do.
If you wait and feel good to do something, you will rarely do it.
Successful people do what has to be done and often do not wanting, not feeling well.
Align your goals and targets and go after them, even on sad days, even on days when you are not excited.
Many times change comes from the outside in and not from the inside out.
Just do it!
---
Conclusion
These are some of the 3 things that really successful people do.
Would you like to add something? Leave in the comments other attitudes and habits that you find essential for success.
Best,
Tim Balabuch
Designer & Cryptocurrency enthusiast


---
Videos:
• Bitcoin's History In 2 Minutes 🔴 Quick Video
• An Invitation To Value Quality Rather Than Quantity