Day 2 Antarctic Expeditions on the M/V Island Sky
Oh, the Drake passage my old friend, from which I only just left a day ago. You are much kinder than you were on our way back to Ushuaia from the peninsula. Again we are greeted, as we always are, with numerous beautiful Albatross and Petrel species gliding around the ship
---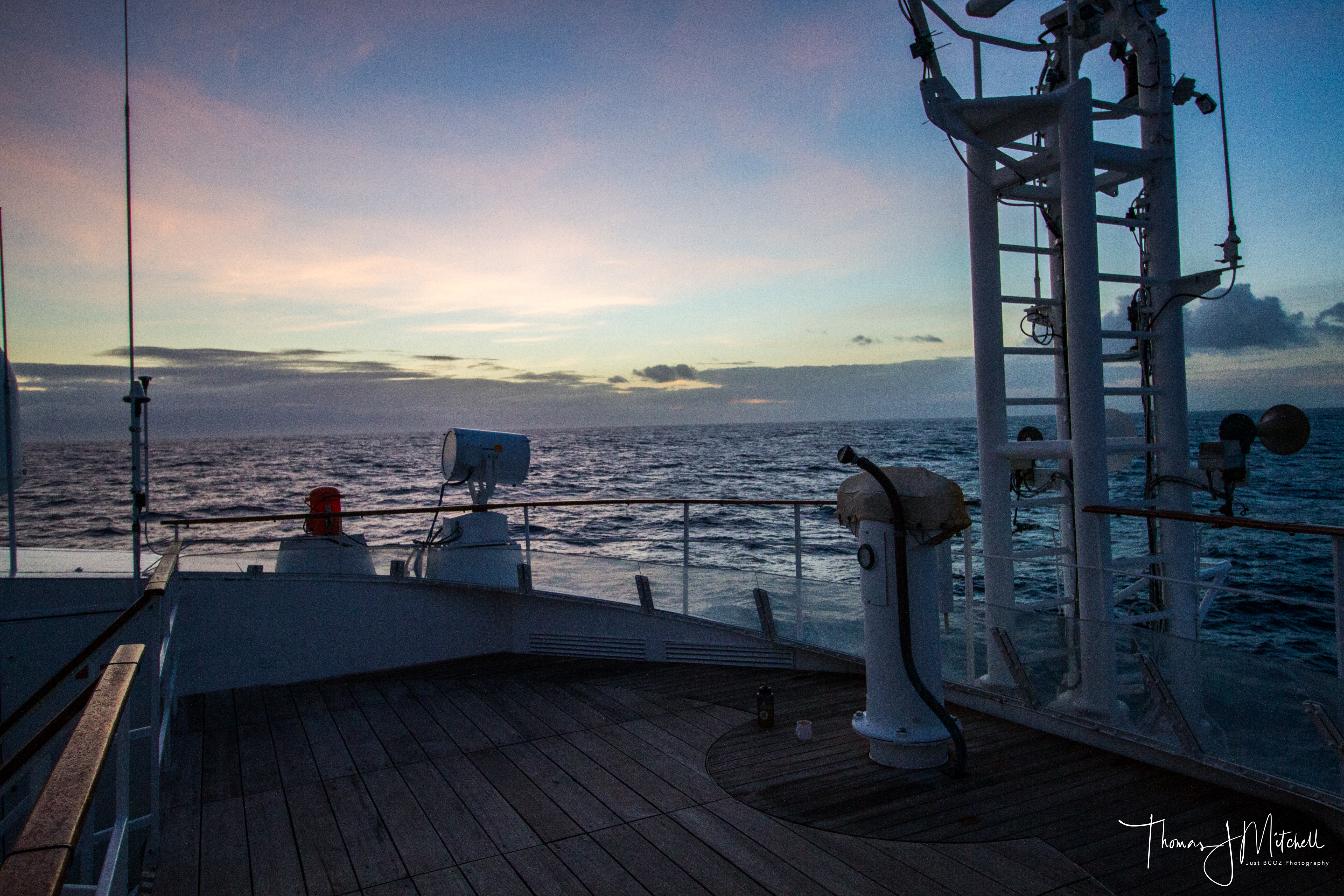 Sunrise over the Drake as we head south for Antarctica.
Click image to view full size.
---
My day consisted of not only attempting to take more photographs of these magnificent birds but also scanning the ocean for any whale species that might be around. I did indulge in my usual routine of making my way up to the observation deck to watch the sunrise and scan the area for bird and whale species. Unfortunately, no whales as of yet…. This, however, IS going to change.
The other part of my day was simply interacting with guests and presenting my lecture on whales and having quite the interesting discussions shortly thereafter.
---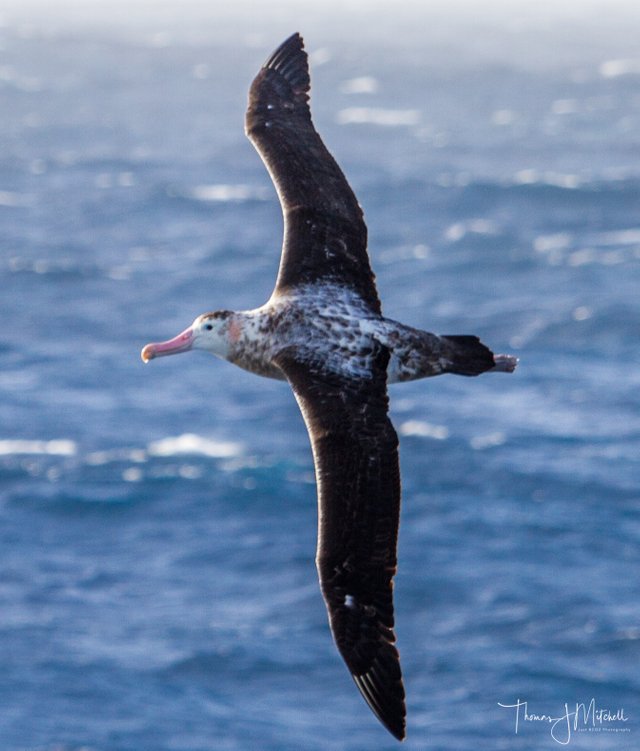 A Wandering juvenile Albatross gliding our vessel once again, as we cruised south through the Drake Passage once again.
---
We do still have another day and a half of cruising before we will see land, which will be the South Shetland Islands. I will bide my time with getting to know the new guests on board, learning of their stories and what journey they have been on in order to arrive on this ship. As well as, spending a lot of hours staring through binoculars over the horizon in hopes of spotting that blow of a whale I so desperately am hoping to see.
---
Thanks for reading and all the support, Steemit!!

Dont forget to Upvote & Resteem!!!

All stories & photographs are of my own work unless noted under the picture in question.

For more stories and photos check out my Instagram feed: https://www.instagram.com/thomas_mitchell2912/