I was recently asked-- as a "school shooting survivor"-- how I felt about these recent tragedies that seem to be happening frequently here in the USA. My answer was not what they expected to hear.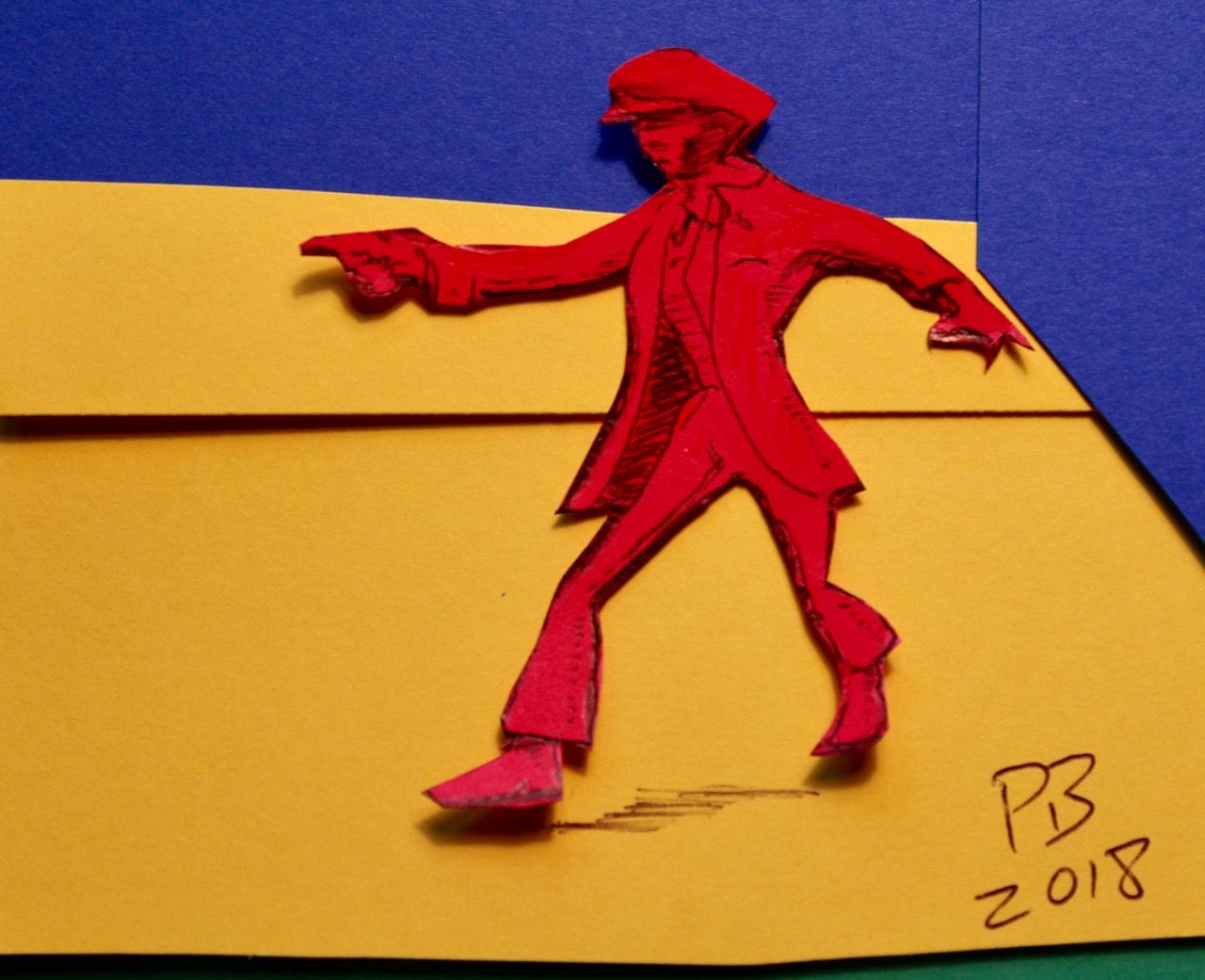 The Question:
"Paul, as a one of America's first 'school shooting survivors' back in November of 1974, what are your feelings today about that incident?"
My Answer to the question went something like this:

I think that it should be clear to everyone by now that this madness has gone on for long enough, and that if we truly cared about the children's safety, well-being, and education, that we would do the sensible thing by immediately banning all public schools.
I didn't say anything about guns.
I was then told that I had "earned the right to my opinion", and the conversation pretty much ended there.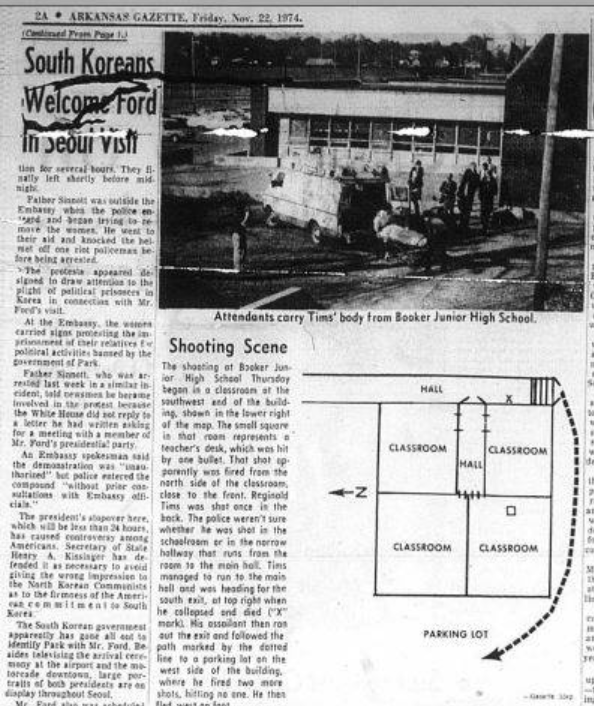 A School Shooting in Little Rock, Arkansas- 1974
This discussion had all started based on an incident that happened to me when I was at school in the 8th grade.
It was Thursday, the 21st day of November, and was the day that many of the students at Booker Jr. High School heard their first real gunshots.
It was when an angry gunner emerged from a classroom and took a shot or two at me with a real pistol. He missed me, but two other students had already been tragically shot a few moments before.
This was the day when I watched a fellow student die in the hallway at school.
How I Felt About School Already
Back when I was in the 8th grade, I didn't want to go to school anymore.
I can't speak for anyone else, but at 14 years of age, the public school system had already lost me, having taught me all that it could. The lessons had become repetitive and dull, and with the addition of my being rather socially inept, I dreaded each day wasted in and around those 8th-grade classrooms.
Somehow I knew that there was a real world happening just outside of those cubicles that we were forced into each day.
Somehow I knew that the Public School system was designed to kill my spirit; I saw a device that was formulated to crush my imagination with military precision, and thus I resisted.
Military-grade Division of Humans
Crammed into concrete boxes all day, deprived of nature for weeks on end, we suffered as students in the Public Schools.
Being mere children, we had no choice in the matter; our parents would be punished if we were not properly enrolled, and few parents would question the traditions and cultural comforts of the Schoolhouse, while even fewer would dare try to educate their own child without government assistance.
Divide and Conquer by Grade Level
Aside from the obvious division of groups by age, wherein all of the students are assigned 'grades', from first grade to twelfth, the divisive tactics become acute as the difference in a single grade is emphasized by using terms such as freshman, sophomore, junior, senior-- terms which are then used by the students as a way to further divide themselves from one another into exclusive social groups.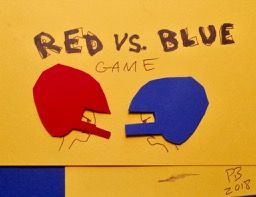 GO TEAM! (Dividing the Population Further)
The US Public School system goes beyond dividing the students in their individual schools.
By pitting the sports teams associated with particular schools against each other, a vicious patriotism is encouraged in the student body, and peaceful communities will simply accept the fact that the games lead to vandalism, fights and injuries around the schools and local neighborhoods.
By design, nearly every American Public School cultivates aggressive mentalities that wouldn't have necessarily been part of the community without the warlike nature that their sports teams and the games inspire in otherwise peaceful beings.
Et tu, Alma Mater?
This calculated division of the American society-- a war tactic that the Public School System was designed to maintain-- continues well past those twelve years of mental conditioning.
Colleges in the USA have traditionally used this same military hierarchy to divide the student body into classes, while the college-level sports teams then further spread the war drums across even larger regions, until whole states in these 'united states' are intentionally kept in conflict by the various schools, all trying to maintain their legacies of victory.
Often these college games are supported and funded by society's most prominent members, making it seem like these constant regional and interstate conflicts should be encouraged by all.
The World Is Going to Change, Again
As awareness of the true purpose of these institutions is finally reaching the mind of the population, there is a chance that soon, the USA Public School System will become obsolete, it's tentacles finally withering from disuse.
Even 'higher learning' is feeling the change, as young people who do manage to graduate from high school are wary of enrolling in college at all. Many of them simply don't want to go to college or to participate in the archaic system that's been handed to them in any way, while others have been warned that they will never be able to pay back the student loans that they might accrue, and that the chances of getting a job in their selected field are slim.
Since 1974, there have been some dramatic changes in the world, yet our education system still fails to educate, and many will spend their hours trying to devise ways to fix it.
Those who hope to fix the system may not realize that the Public School System is doing exactly what it was intended to do; to condition each new generation to believe that their war habits are part of human nature, and that surely we must fight, or assist in a fight, somewhere.
Schoolhouse of the Internet
These young people of today are correct by not wanting to go to school; there is no need for it anymore now that nearly all of the combined knowledge of the planet's population is available for free on the internet.
Even now, many colleges offer free courses on the internet, so that the only incentive anymore for paying to go to college would be to gain a diploma, a document from the old hierarchy that may or may not be valuable in the future.
Already there are home-schooling programs that can be downloaded for free, and with the internet there is now the chance for a better education in a shorter amount of time than the Public School system could ever offer. Now parents can provide their children with an education at home, without having to fight school traffic, wait for school busses, or worry about school gunfire.
The Future May Take a Few More Years
In the USA, we suffer from the public school's tendency to create warriors, obedient workers, and perpetual conflict within local communities, but the sentimental attachment to the comfort and authority of the schoolhouse makes an emotional mess out of everything logical and rational that might come along as an alternative, so off to school the kids will go again.
America is not quite ready to give up on it's failed Public School system just yet.
From sentimental attachment and the comfort of long-held tradition to the convenience of having a free babysitter for their children, it might take a few more years before the practice of sending one's children to be raised by strangers is seen as a bad idea by the general population.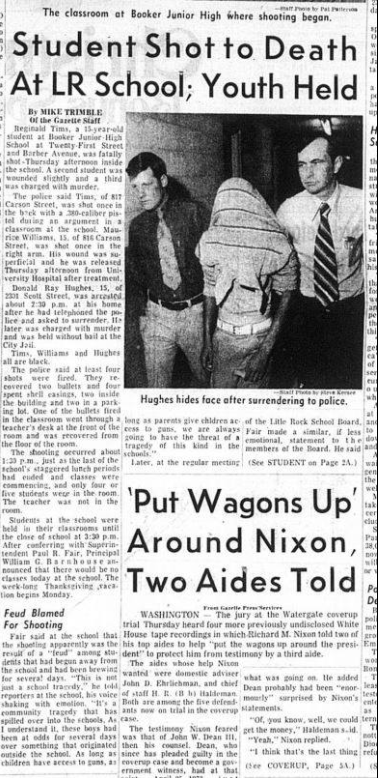 I Earned the Right to Complain About School
I am a school shooting survivor. I watched an innocent human being's life end in tragedy at the bottom of a short staircase in a dim school hallway, and it is not something that I can just forget.
One student tragically died, another was wounded by gunfire in a classroom, and a lot of people were rightfully very shaken up over the incident, but when an entire culture is trained for perpetual conflict within every realm of their society's structure-- a training that starts with public school-- then one possible solution to stopping violence might be for us to find a way to stop sending children to these public schools.
School Survivors
When I suggested that Public Schools should be banned, I was making a serious point. I was probably expected to talk about guns, but it wasn't about guns then, and it isn't about guns now that I complain. My concern is the deliberate replacement of our children's imagination with a habit of violence and conflict, their minds being so molded during a time when their innocence is still intact.
I'll insist that it is the perpetual war that is being baked into the school systems of the USA that is the problem, and I'm saddened by the fact that twelve years of precious life are devoted to absorbing those aggressive cultural habits into each new generation. Yes, I'm complaining about it. I earned the right.
---
PS: As a witness and supposedly a victim of 'assault', I was taken out of my class after the shooting that November day by the police. They took me downtown where I was asked to provide a witness report, and then they suggested that I might "press charges" against the student who shot at me. Having already forgiven the assailant, I decided that-- for my own safety-- I would not press charges for assault. I recognize that I am merely a survivor of school, because I still consider the true survivors of that 1974 incident to be the victim's friends, and the family who lost a beloved child on that day.
artwork above is mine, 2018. For more variety, click below: