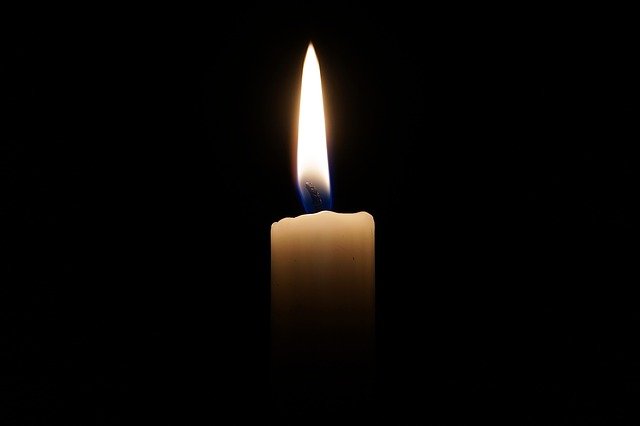 9/11 me is a day that will be etched in my mind for all time. It was my generations Pearl Harbor. The day we realized that an attack without warning could happen here on US soil. In many part of the world this feeling may be known to all and part of the lives of the people, but in the US we have felt pretty much untouchable for a long time. After 9/11 we knew that evil (whoever that may have been) can reach out and touch us.
This morning I took a moment to reflect on 9/11/ and the innocent people who lost their lives. I thought about the phone call we got telling us to turn on the TV just in time to watch the second plane crash into the towers. How friends scrambled to find out if someone we knew had gone to work that day...they had and we lost him. How there was no noise from the planes as all flights were grounded for what seemed like forever. And how we all knew something changed that day, but really couldn't explain what.
What changed that day for many of us was we lost out innocence.
To all of the First Responders out there who risk your lives to help others know that today I also took a moment of reflection to think about how the world benefits from people like you and to thank those who made the ultimate sacrifice trying to save others on 9/11. Without those willing to risk it all to run in the opposite direction of the rest of the population so many more lives would be lost each day around the world, so thank you!
We don't need to dwell on the past, but we do need to remember.
9/11 and Steemit
As I took a minute to reflect on all of this it was hard not to think of the great people from all around the world who I've met here on steemit. How of all the cities in the world that claim to be a "melting pot" that none come close to the open dialog that occurs on Steemit each day.
No major City in the world comes close to the amount of interaction between difference races, religions, economic levels, or social status's.
Nowhere in the world are opinions allowed to be so freely spoken and debated without fear of physical harm or risk of persecution.
Opinions are shaped by the limited information we are exposed to and for most that involves taking in "stories" (they are not facts) from "news outlets" and then making judgement base on the biased information that was feed to you. Here we get to see opinions from around the world and form opinions that come from a more informed place.
While I will never regain the innocence that was lost on 9/11 my views of the world have opened up dramatically. My empathy for the plight of others less fortunate has grown stronger as more people share their heartfelt stories with the steemit community. It's odd how strangers from around the world can touch your heart and soul as they do here on steemit.
Where my mind goes, nobody knows
And yes this is where my mind goes when given a few minutes to think freely and wander inside my own thoughts. Taking time to reflect on one topic often finds myself pondering other topics. Just never know where my thoughts will take me given the time to think without a taste at hand.
Hope this wasn't to scatterbrained for you all, but had to put thoughts to paper today.