I just want to share a little story with you about something that happened to me a few hours ago:
After I had finished some christmas shopping (yes, a little late :P) in the town, I was returning back to the parkings area where my car (an incredible awful looking old Toyota) was standing. Just as I arrived, I saw a huge BMW X6 arriving and parking.
Since I still had a valid parking ticket that was valid until 27.12, I decided to give it to the new arrivors cause it was of no more use to myself. The first person getting out of the BMW was a woman who was the co-driver. I handed her the ticket, she thanked me, I got into my car and started it. Suddenly, I heard someone knocking on the window - the husband of the woman had stepped up to the car. I opened the window.
"Hey, thanks for giving us the ticket. Take this as a little gratitude and christmas present" was the next thing I heard, while having handed a 10€ bill in my direction. But it just not felt right to take 10€ for something I would have thrown away anyways. So I had an idea.
"Thank you sir, I really appreciate it. However I think there are many people who need the money more than me, please donate it to the next person you meet who is in need of it." was my reply - But his reply was even better.
"Respect, great attitude! I will donate 20€ at the next chance! Have a nice christmas!"
After that, our ways split and I drove home.
That was my story of how a useless parking ticket turned into 20€ for charity in under a minute. I hope you enjoyed reading it, it is real and happened in a little town in Austria a few hours ago. Maybe it can serve as example of how precious a little bit of gratitude can be :)
---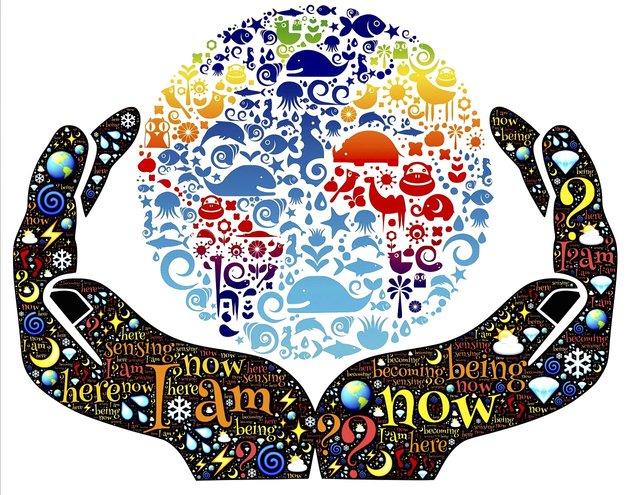 Source: pixabay
---
Ich möchte eine kurze Geschichte mit euch teilen, die ich vor ein paar Stunden erlebt habe:
Nachdem ich meine Weihnachtseinkäufe (etwas spät, ich weiß :P) in der Stadt erledigt hatte, kehrte ich zum Parkplatz wo mein Auto (ein unglaublich hässlicher alter Toyota) stand. Als ich ankam, war gerade ein riesiger BMW X6 dabei, einzuparken.
Da ich noch ein Parkticket hatte, welches bis zum 27.12 gültig war, habe ich mich entschlossen, dieses den Neuankömmlingen zu geben, da es für mich keinen Nutzen mehr hatte. Die erste Person, die aus dem BMW stieg, war die Beifahrerin. Ich gab ihr das Ticket, sie bedankte sich, ich stieg in mein Auto und startete den Motor. Plötzlich hörte ich, wie jemand am Fenster klopfte - Der Ehemann der Frau war an mein Auto herangetreten. Ich öffnete das Fenster.
"Hallo, danke für das Ticket! Nimm das als kleine Dankbarkeit und sieh es als Weihnachtsgeschenk!" war das nächste was ich hörte, während mir ein 10€ Schein entgegengehalten wurde. Aber es fühlte sich nicht richtig an, Geld für etwas anzunehmen, was ich sowieso Minuten später weggeworfen hätte. Ich hatte eine Idee.
"Dankeschön, sehr nett! Aber ich glaube es gibt viele Leute, die das Geld dringender brauchen als ich, bitte spenden Sie es an die nächste Person in Not die Sie treffen!" war meine Antwort - aber seine war noch besser:
"Respekt, großartige Einstellung! Ich werde bei der nächsten Gelegenheit 20€ spenden. Fröhliche Weihnachten!"
Nach diesen Worten haben sich unsere Wege geteilt.
Das war meine Geschichte, wie aus einem für mich nutzlosen Parkticket eine 20€ Spende wurde - und das innerhalb einer Minute. Ich hoffe ihr habt diese kurze Geschichte genossen, sie ist vor wenigen Stunden in einer kleinen Stadt in Österreich genau so passiert. Vielleicht kann sie als Beispiel dienen, wie wertvoll ein bisschen Dankbarkeit manchmal sein kann :)