Don't Mind Me, Just Happily Living My Life
I've had Facebook, Instagram, Snapchat and Twitter account since the programs were first released. However, I kinda got bored of only talking to my friends. Also, I'm a little uncomfortable talking with strangers when they know who I am, but I don't know who they are.
I've gotten so sick and tired of all the politics, fake news, and advertisements on other Social Media, I just needed a break. So that is why I am here. Looking for real people, happy people, and good people. I hear the blockchain is forever, that means people can't lie about what they said, etc. I think honesty can be used to our advantage to create a kinder online environment even with the issue of anonymity.
I am so happy this name wasn't taken. Thanksgiving is my favorite holiday and I am just thankful for everything. Actually, I am half American and half Canadian, so I get 2 Thanksgiving holiday weekends every year. It also makes visiting family so easy. I won't say which is the better half, they are both great and I live close to the border!
I really just hope to share things about my life and beliefs. Don't worry, I won't get preachy. I don't talk religion or politics online because I'm not into arguing over the Internet. I'm more interested in just seeing what people like and how they live all over the world, especially in overseas places that are not in North America. I look forward to all the stories and I'm sure everyone here comes from diverse backgrounds and cultures. It's quite exciting thinking about it.
Life is too short for pity, hate, and poor attitudes, so let's just say some platitudes! Laugh out Loud. Live and let live. Let it be. C'est la vie! Let's make friends and celebrate the best things in life!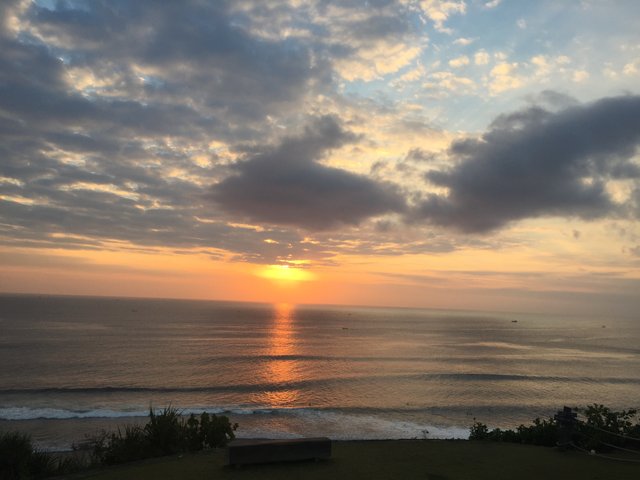 <3 My Favorite Sunset every in Bali <3