A Day With My Papa + Papa's Eye Check Up <3


What's up beautiful people!???


It's me Shei, and I'm going to share a story which happened last week, specifically last Thursday, January 23rd.


So yeah, I had a busy day since I got some appointments both in the morning and in the afternoon. Well, actually, I got a few hours free time during and after lunch.

To start with, I had to go to a government office to take care of some tax-related documents. I went there with my papa because we had to go somewhere else in the afternoon as well. As usual, it takes quite a while to process stuff in government offices, but I have already expected it. Luckily, we were able to finish it that morning so papa and I went to SM Seaside to have lunch and kill time as our next appointment is still at around three in the afternoon.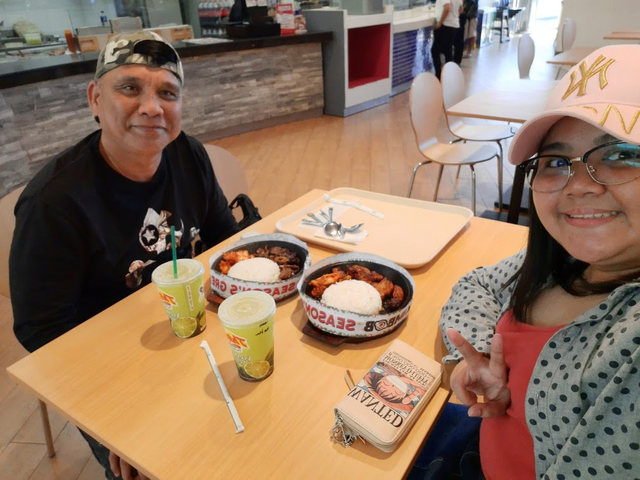 Since it was just the two of us, we opted for some spicy Korean dish. :) Mama doesn't like spicy food, so yeah... it's our chance! haha We ordered both chicken and beef, and just shared it. Let me show our dishes below.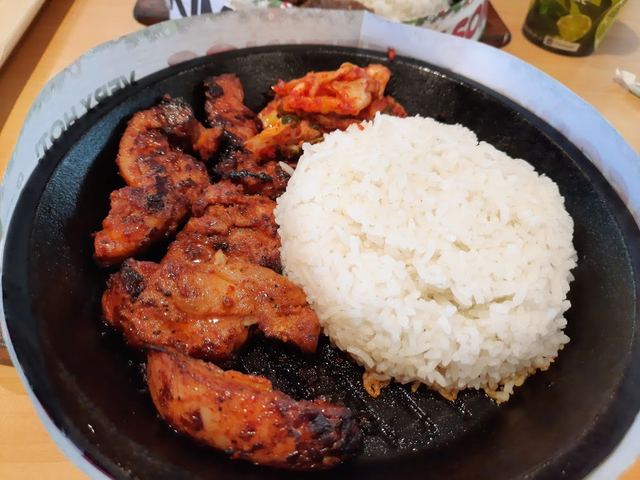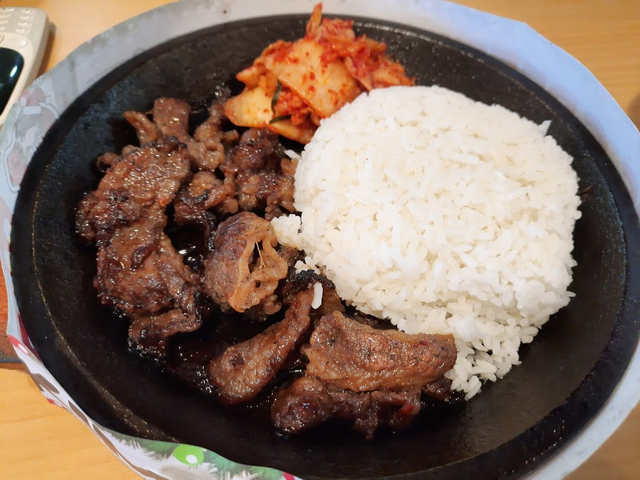 I think when it comes to food, papa and I have similar taste. Well, we both love mama's cooking the best! <3 As for our drinks, we ordered some fresh lemonade... so refreshing!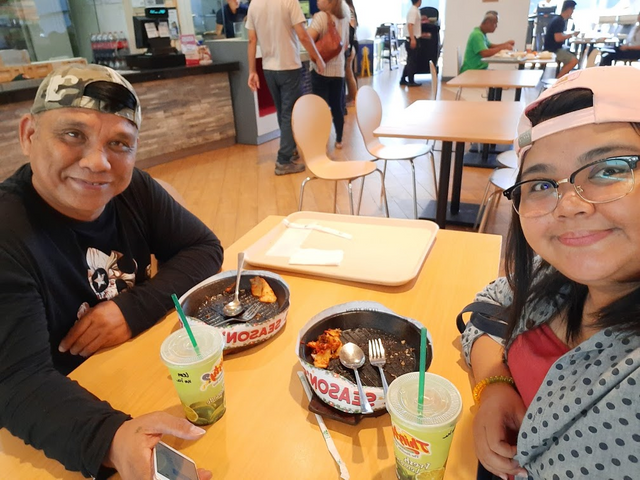 Aftermath??? hahaha... There are a bit of kimchi left... sorry I mean.. I can eat it, but I don't like eating too much of it. After lunch, we still had a couple hours to spare. If mama were with us that time, we would probably walk around and check out some shops. Both papa and I aren't really interested in shopping or checking out shops, so we decided to go to a karaoke booth!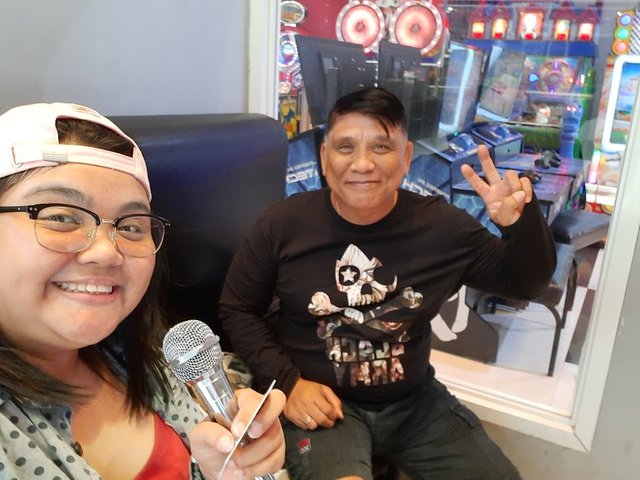 Well, we first thought of trying out archery together, but it'd only take several minutes... so yeah, karaoke is the best option! We both love singing anyway. While we were singing at karaoke, we were having a video call with mama so she could also join us. hahaha Next time, we should go with her.


After an hour or so, we started heading off to our next appointment which is to my friend's University. She's an ophthalmology student and she needs some patients for her requirements. We took this opportunity to have papa's eyes checked as well as to help my friend.

While we were at the University, I took some pictures as she was checking papa's eyes. It's also useful for her documentation. Well, she knows I'd be uploading them here.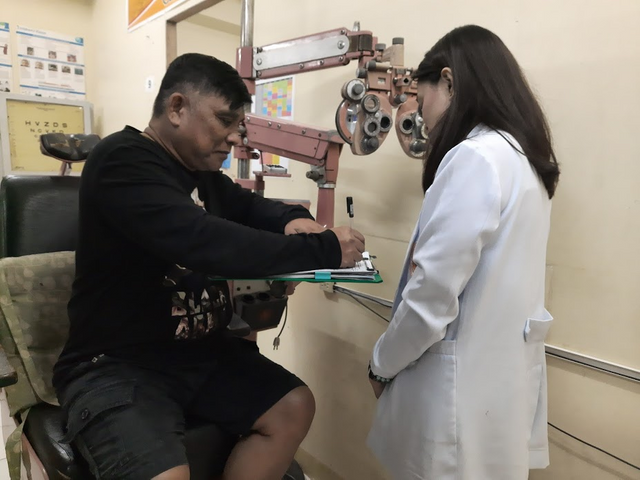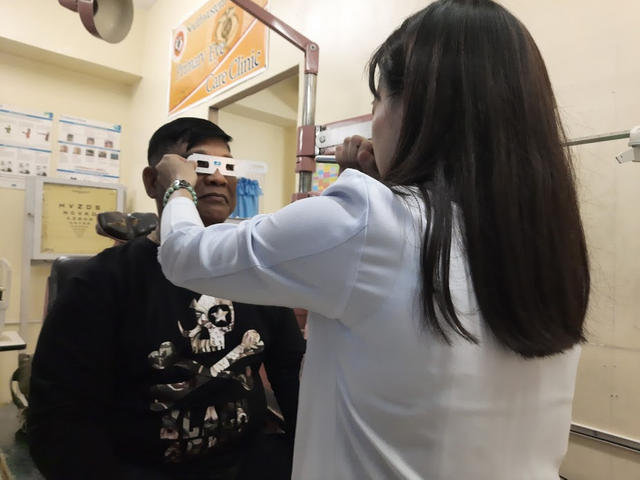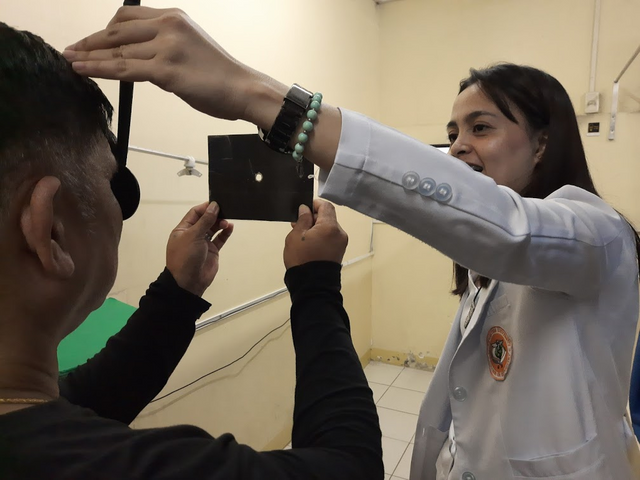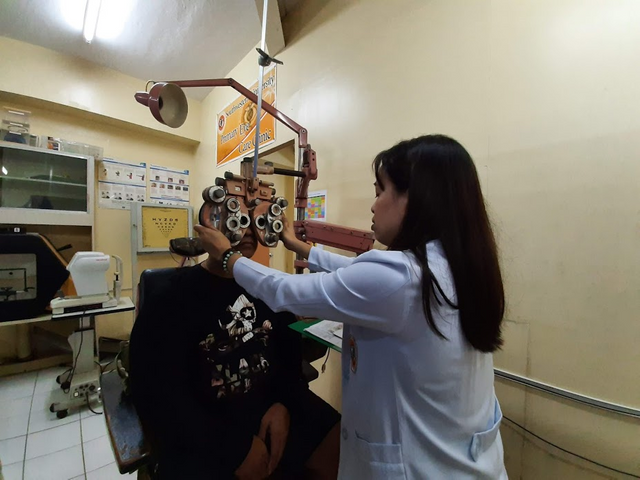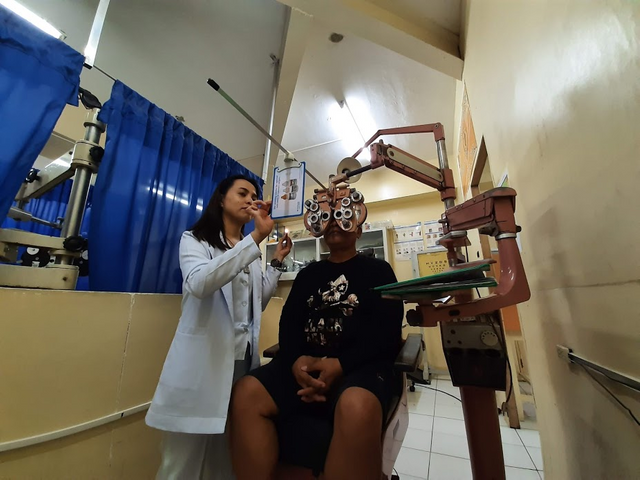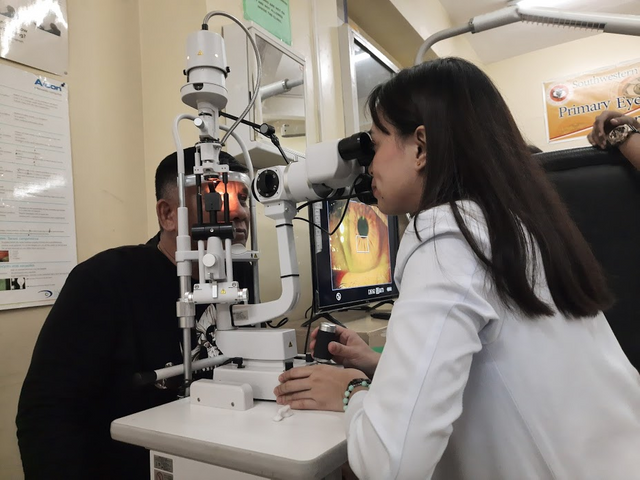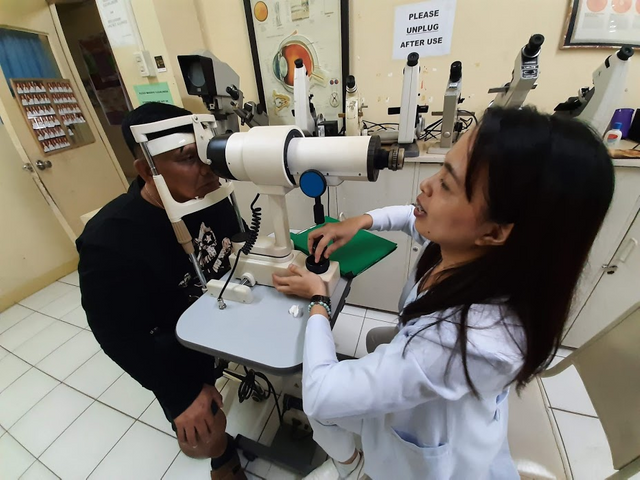 I already have my glasses, but for the sake of my friend's requirements, I had her check my eyes as well. I'm proud of her. She'll be graduating soon! <3 It was already dark when we left her University, so papa and I went to the bus stop so we could go back to SM Seaside.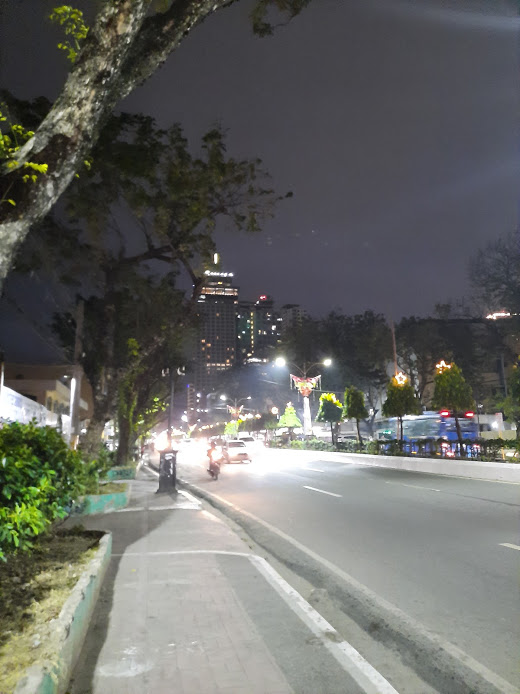 I took this picture while walking to the bus stop. :) When we reached SM Seaside, we decided to have dinner first before going home. We also bought something for mama. We had a very cheesy burger from Burger King.
lol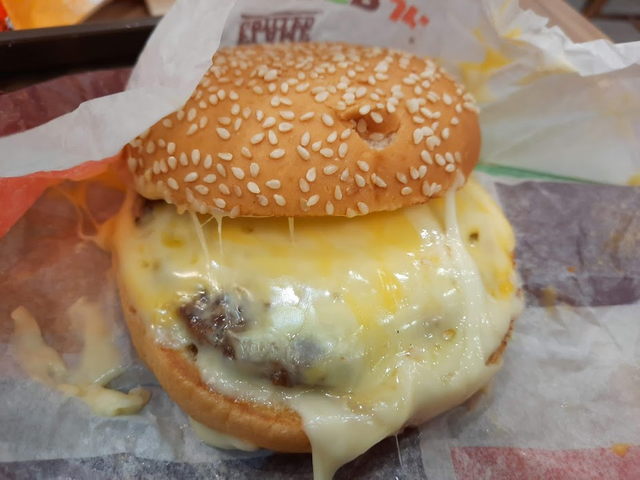 We headed home after dinner. It was a fun and enjoyable day with papa. :) I usually go out with mama, so it was a nice time to hangout with papa as well. Next time we're going out, it;ll be to celebrate mama's birthday next month. It's soon, so I'm excited!
I'll end my post here. Thanks for checking out! See you!
---
Posted via Marlians.com