On The Cusp
Ever feel like you're on the cusp of change? Or on the precipice ready to fall off a cliff? Or perhaps on the verge of a great discovery? Or maybe on the edge of financial success/failure?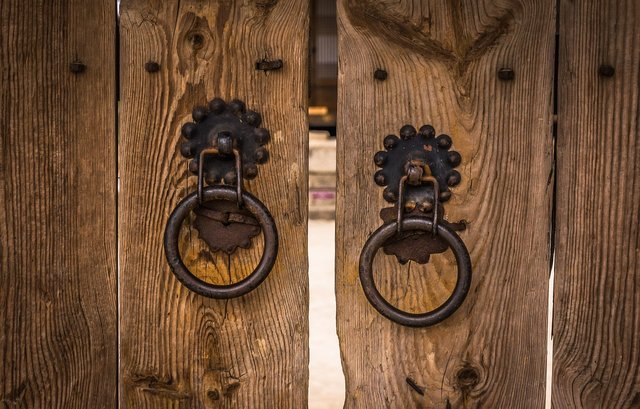 That's how I'm feeling, all of them. Waiting on the upturn in crypto, and Steem in particular, is something I feel like I'm used to. What's on the other side of that door? I wish it would hurry the hell up, but it won't matter how long it takes, one way or the other. I will still be here.
The worldwide unease has me jittery if I think about it too long. Mostly I tend to avoid mainstream news as that seems like too much kool-aid to swallow. If you break it down into simply people, I think since time immemorial, we have all wanted the same things.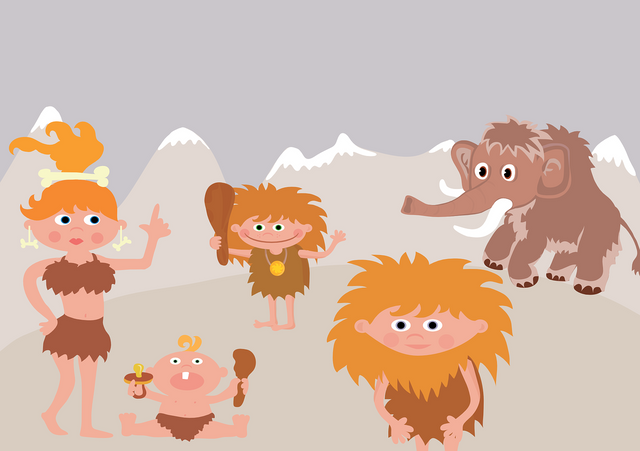 We want the freedom to raise our families as we see fit. We want to be the deciding factor in what we feed our families, what we teach our children and how we administer medical care. We want to keep the money we earn and we don't want unneeded interference from our governments.
My great discovery goes back a couple of years to the realization that I needed to turn my few acres of barren sandlot into a Garden of Eden that would feed and nurture myself and my family. It seems as though I was making good strides in that respect when my kid flipped his truck and turned our respective worlds upside down.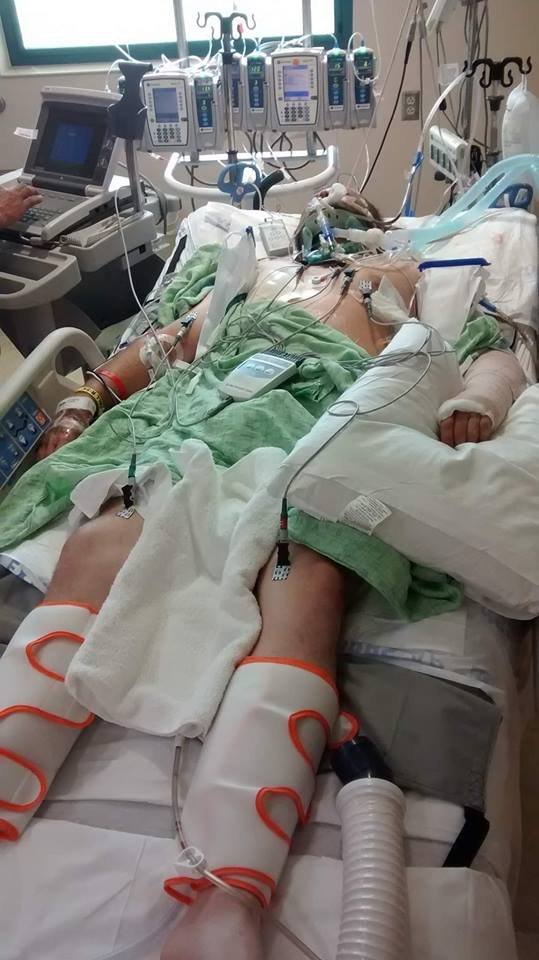 That brings me to today, slightly more than two years later and I find myself on the cusp of change. The world changed that day two years ago for my son and for me. It's been two years of self doubt, depression, agonizing rehabilitation and fear of the future. It's also been two years of happy tears, of hugs, of confidence building and hope for the future.
Tonight Rodney goes back onstage, behind his drum kit for the first time in over two years. He had been a drummer in a popular local metal band for several years before his accident. That band broke apart and he has accepted a position with a new band called Rivers.
The change is coming. I can feel it deep down in the marrow of my bones. Change for him and for me. Change for you and for us all.
Get ready, prepare yourselves for the changes coming. They can be great or they can be small but one thing is for certain....we're all on the cusp!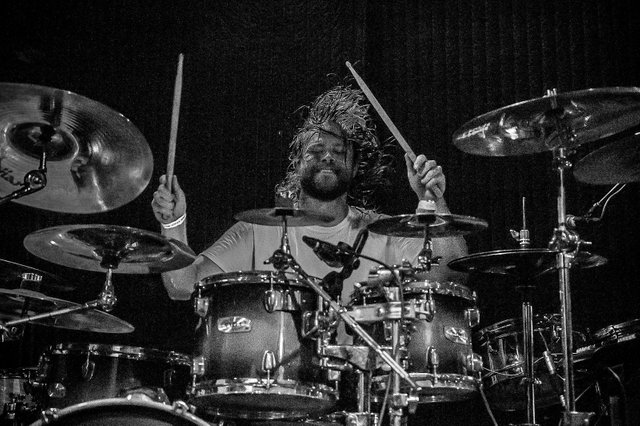 Rodney June 2017, pre accident