Don´t be eye candy, be soul food.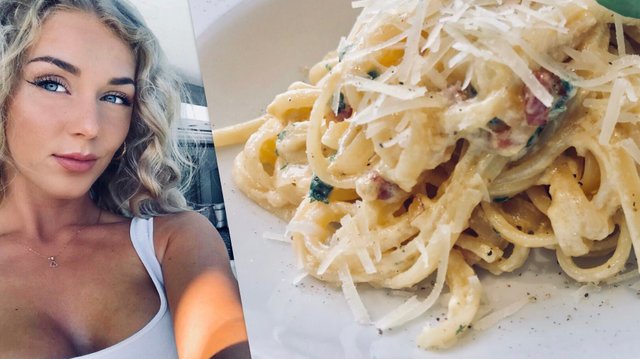 It´s time for another episode of cooking with Soldier. I am still trying to figure out how to create this series. Do you enjoy more videos or blogs where I explain every single step? 
Anyway, I have never thought about eating healthy or taking a look at the ingredients, fats, sugar and all that stuff. If I wanted a burger or a pizza, I simply went for it. That was only possible because of my good metabolism and the super high amount of sports that I did when I was younger. Now since I am building and forming the body that I dream of, I need to watch what I put into my body. I try to avoid meat as much as possible which is actually easier than I thought. I exchanged whole milk to almond, soy or rice milk which was definitely a great decision because I can feel how my skin is getting better and my stomach doesn´t make any noises any more. 
I am still totally new to healthy eating and I would love to go on this journey with you together. 
Healthy eating does not only mean that you need to be a vegetarian or living a vegan lifestyle. The most important thing for me is to cook with fresh ingredients. I need to know what´s inside the meal otherwise I feel very bad. 
Cooking with convenience foods is one of the biggest mistakes you can do. There are so many artificial additions inside which are obviously not good for your health. 
Today I decided to eat a little bit of meat which I usually do 1x in a week or two but I am disliking eating meat more and more because I know that it isn´t good for me. With all the medicine they put inside those animals I just feel bad to put this into my body when I know that some vegetables would give me so much more...
Let´s start with the homemade Spaghetti Carbonara á la Soldier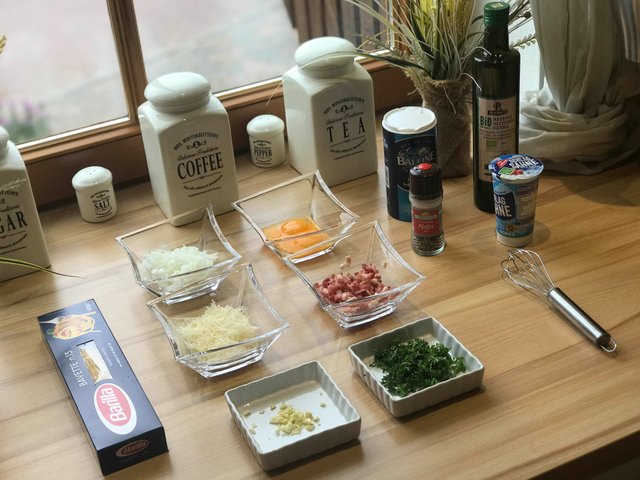 Ingredients -
Spaghetti of your choice
3 small cloves of fresh garlic
Parmesan of your choice
half of an onion 
a hand full of parsley
60g of diced ham
3 egg yolk
1 cup of cream
pepper
salt
Olive Oil
When you have all the ingredients cut perfectly, the next steps are going to be so easy. I like this dish because it tastes amazing and it is so simple and fast to cook. Please do not use any soups out of a bag because using fresh ingredients is much healthier and will take only up to 10 minutes more. Invest this time, this is your body! 
First step is - you put half of the spaghetti package into boiling water and leave it there for around 6-8 minutes. A great tip that my mom told me - Leave the wooden spoon on top of the pot as shown on the picture to prevent the water from over boiling.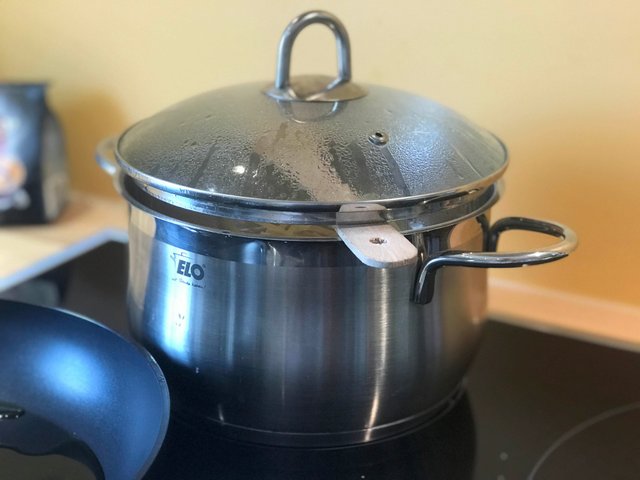 Now the steps are getting even easier. You now heat up the olive oil where you want to roast the onions and the diced ham. To follow the correct order is very important to achieve the delicious creamy sauce that you want for your Italian dish.
First you roast the onions and put the ham a few moments later into the pan. When the onions start getting a gold/brownish color, you can then add the garlic cloves. The smell is so amazing and I wish I would be able to send smells through a computer. 😏
Now since the ingredients are roasted gently, you can add the cream. Start slowly by putting just half of the amount into the pan and slowly add more while you put the rest of the ingredients inside. The pan is starting on high heat but you slow it down to medium heat before you add the cream. To boil the cream you quickly put the heat up again, just for a few seconds until bubbles are showing. The egg yolk is a very important part of this dish. In order to make it creamy and even tastier, you now add the yolk and make sure to leave the heat on medium and start to stir everything until it becomes a thick consistency. For a better flavor, I recommend adding some parmesan and parsley. Add seasoning as you wish and you are almost ready to eat!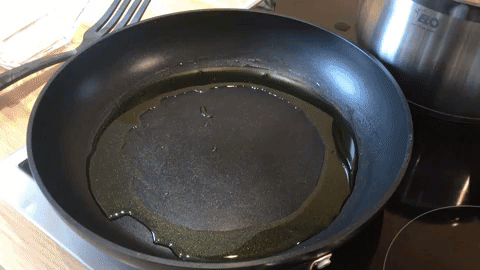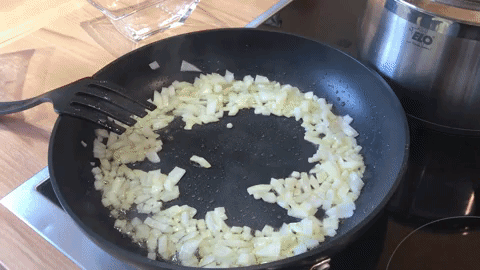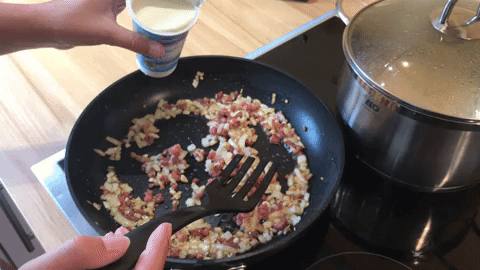 The last main step is to finish boiling the noodles and add them into the sauce!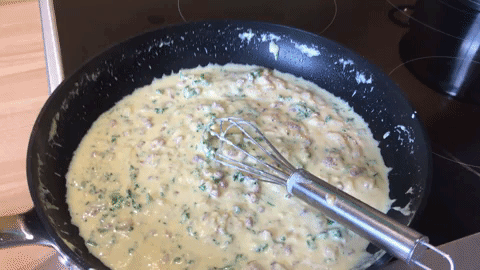 Now you can add some more cheese or seasoning just as you wish and et voila, here is the delicious homemade Spaghetti Carbonara. That was quick right?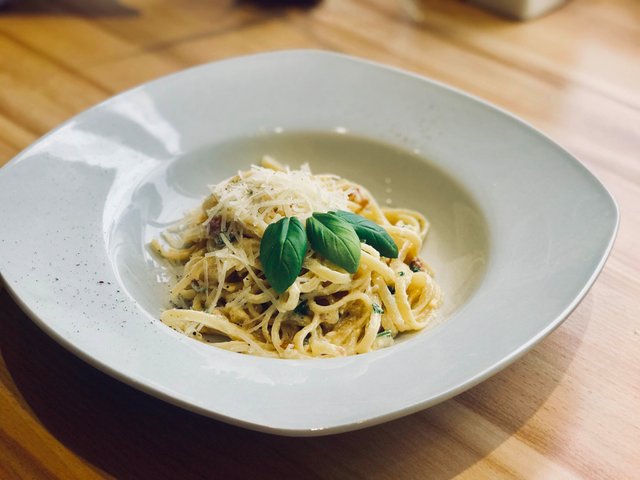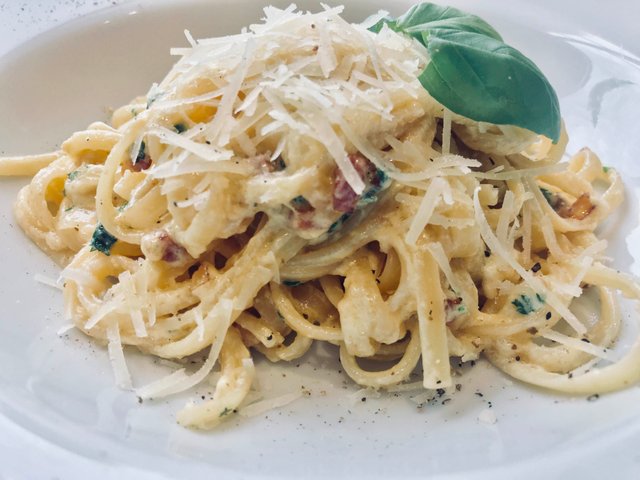 Do you often cook?
Thanks for reading
Stay focused
Love, Soldier