I had spent several days with my mom. Actually I'd like to take a tour to somewhere else with my mom, I gave up that plan due to the fine dirts.
The fine dirts were serious in Seoul Korea especially in Spring season.
The City government had sent a message not to go out.
My mom is 86 years old grandma, so it must be dangerous to go out side in such a bad weather.
So I just had sat at home. We had talked for long time on our past when I was a kid.
I know my mom adore this kinds of conversation than anything else.
After lunch, I read a some book and my mom rested on the couch as watching a smartphone.
The pose in the couch was nice, so I took the photos with W/B and colors as below.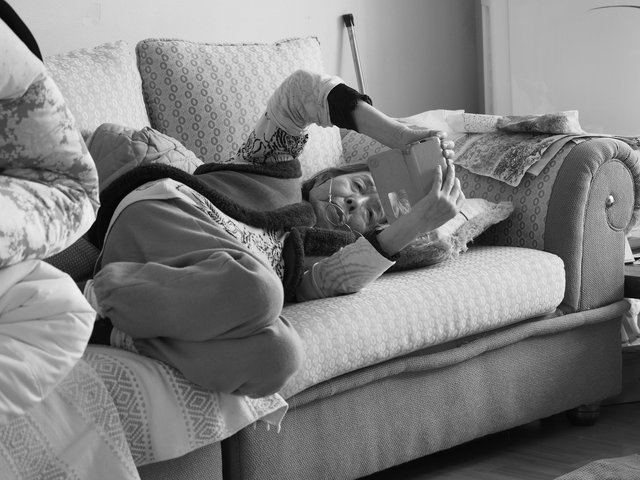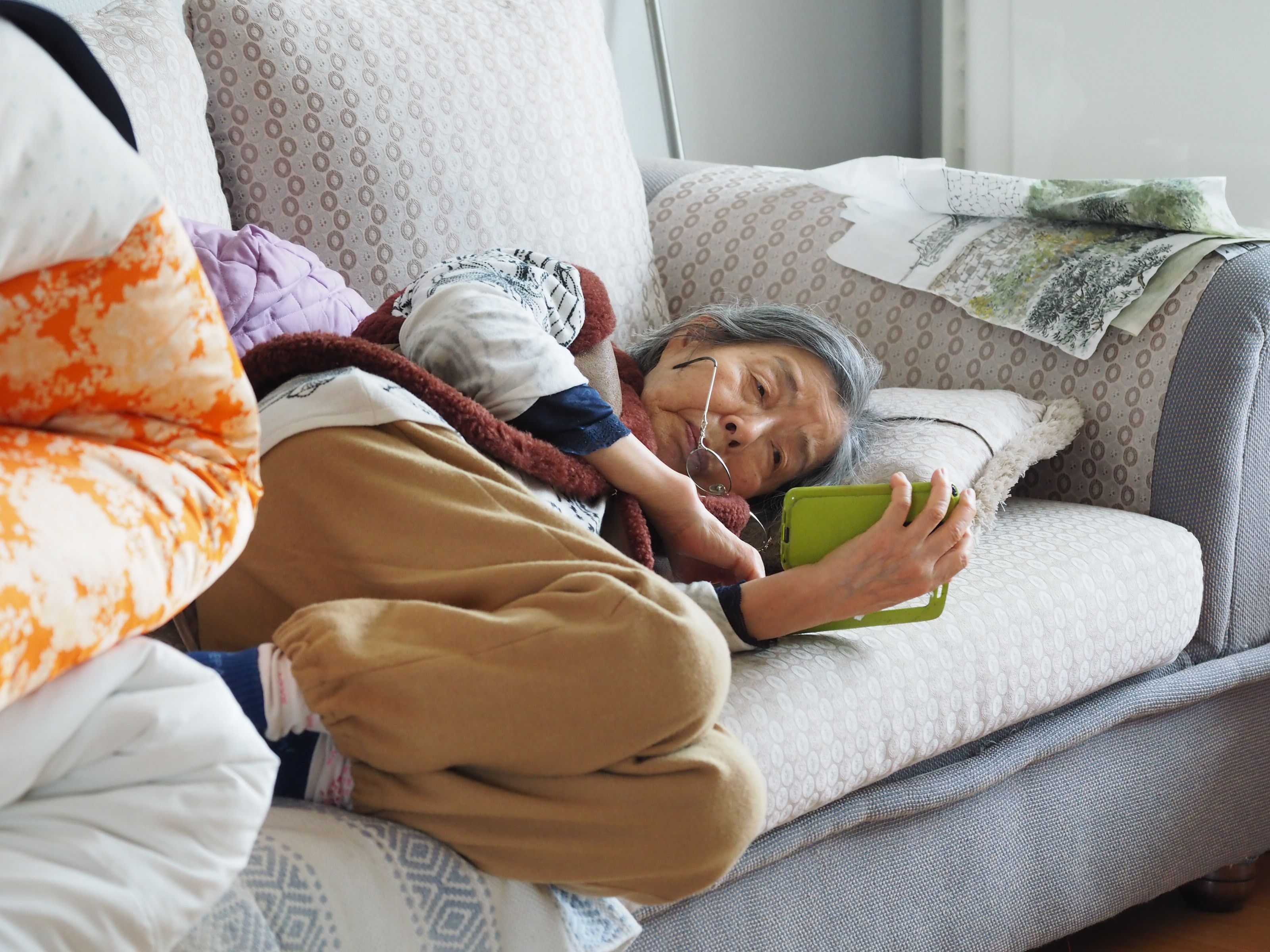 After the rest on the couch, my mom began to make something on the table.
She told me that she was making a cap for herself.
She designed and cut the cloth with scissors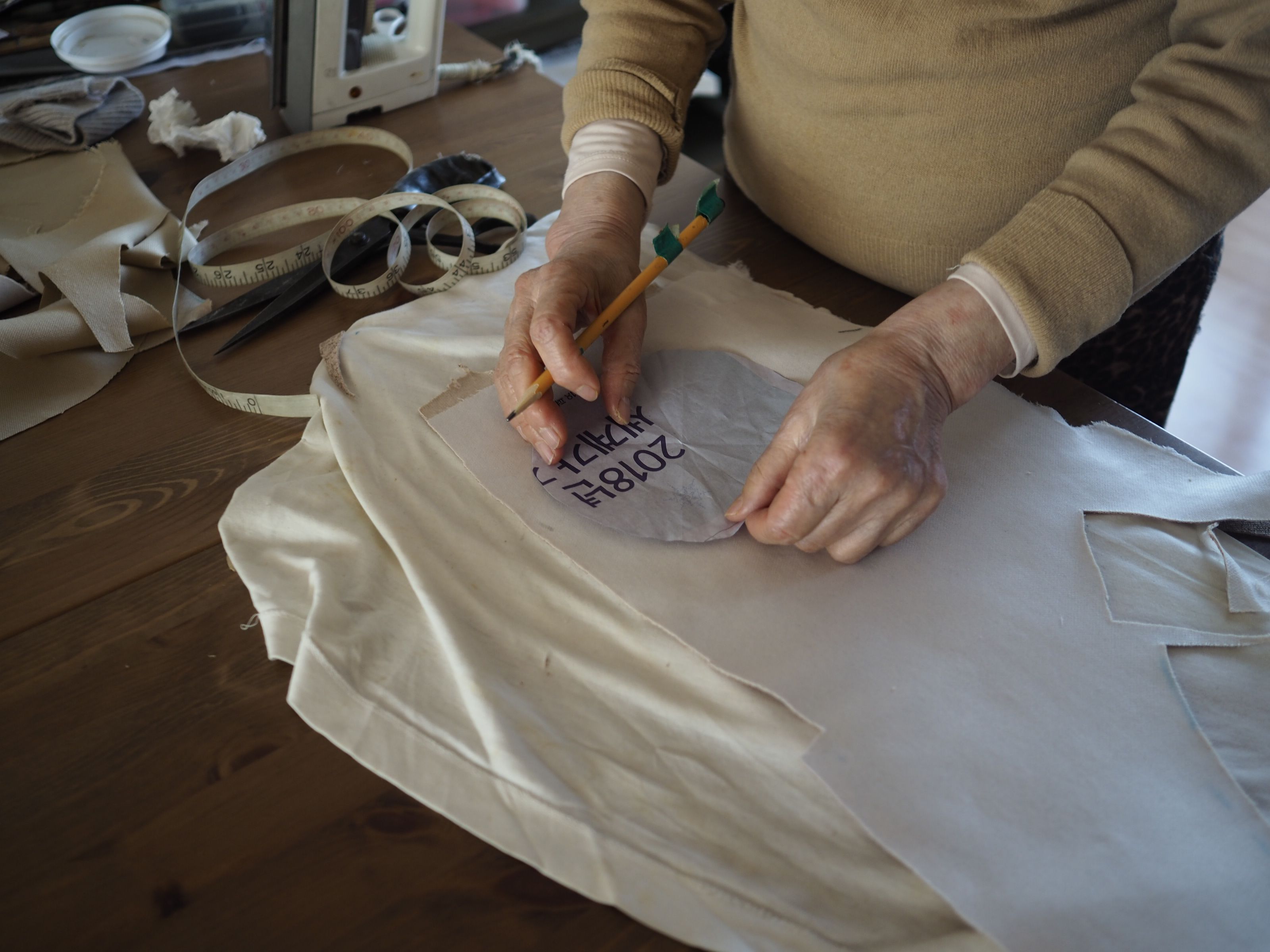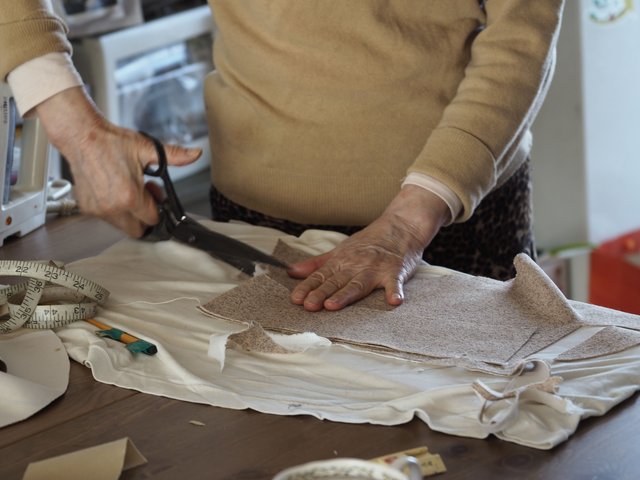 The scissors always makes me melancholy. It made me think her life.
She had devoured her all life to raise us, me and my brother.
She had to do a clothing for others with few money.
I know she had spent all night for clothing to raise us.
It was hard time for us.
She has kept the scissors and the sewing machines until now.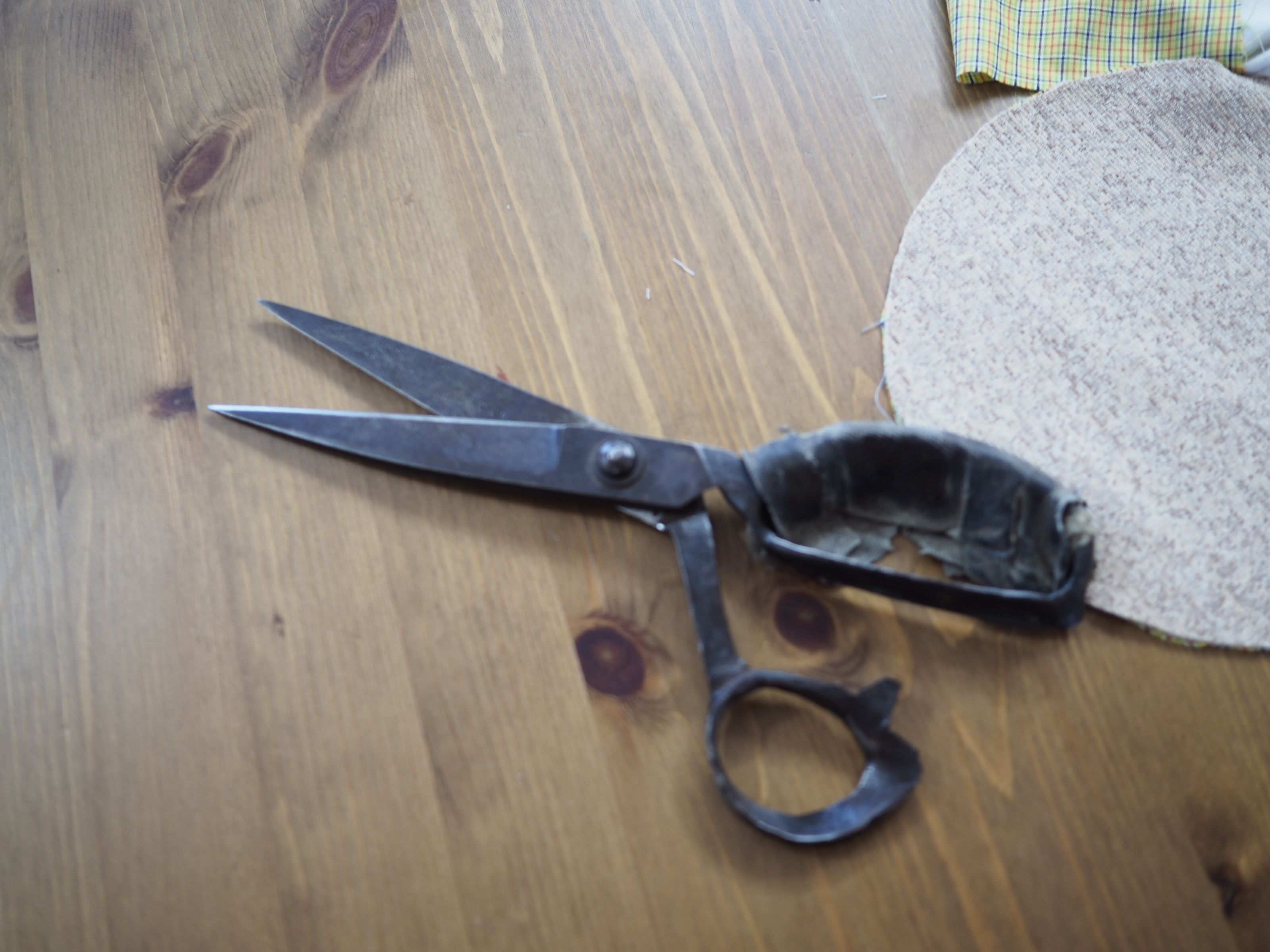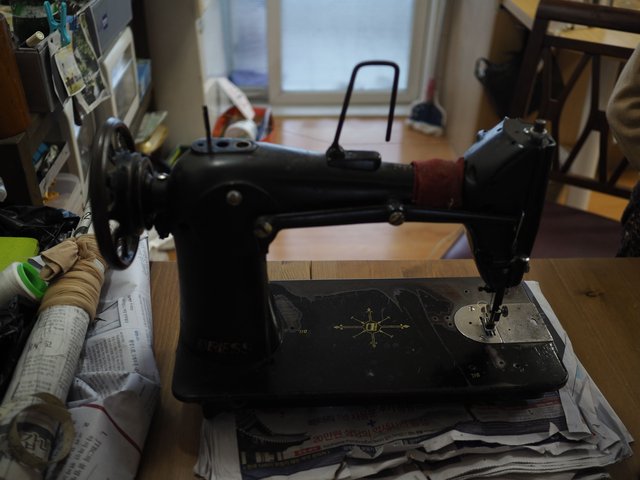 She put a thread on a sewing machine. She did it with her own feeing. It was not easy for me to put a thread on a machine. It was too narrow for me to see.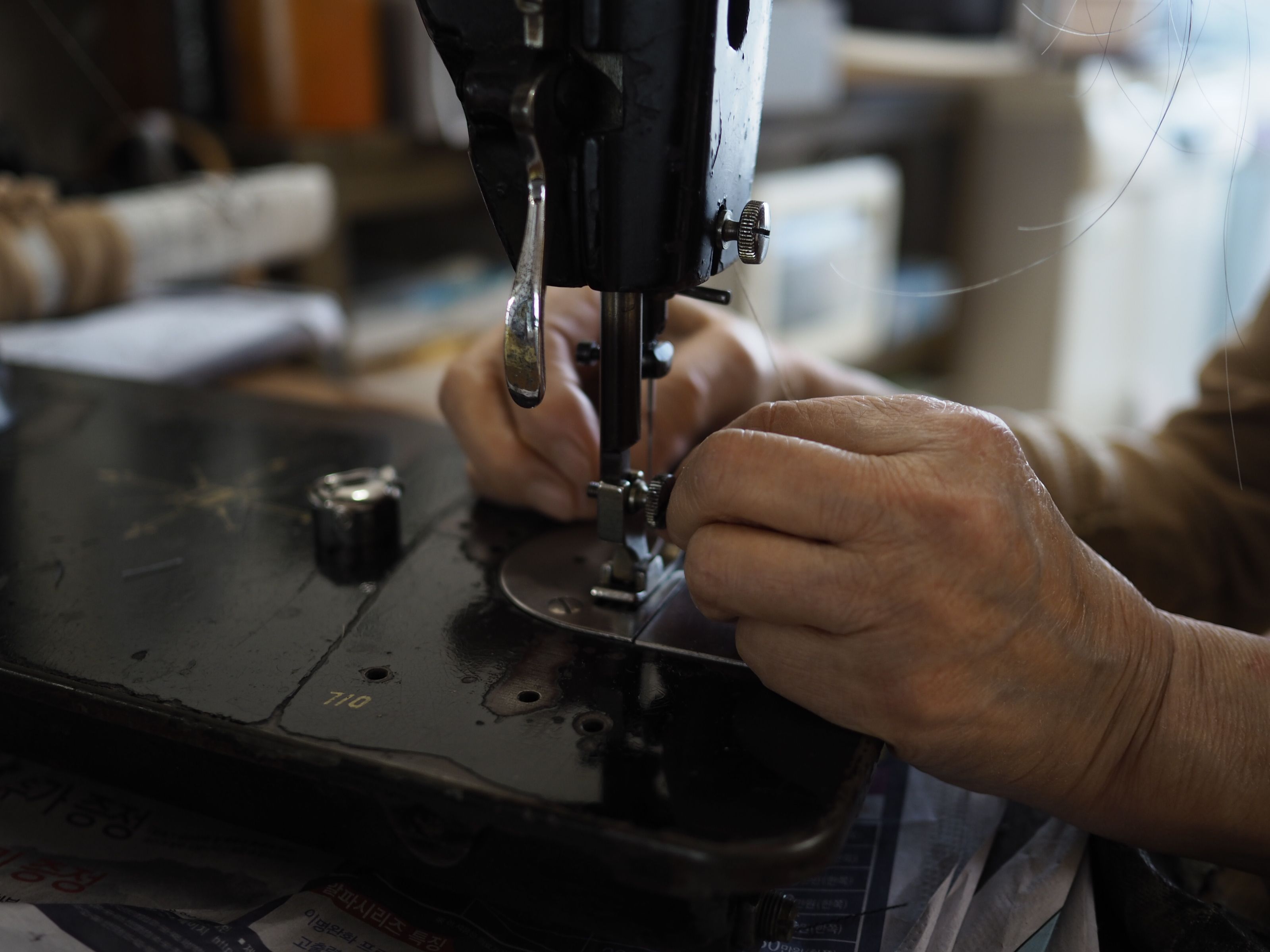 Finally she succeeded in after several tries.
She started to sew. While watching her, I had remembered that her hand had been punctured by the machine.
She was so tired that she couldn't pay attention to the machine.
Sometimes she nodded while sewing.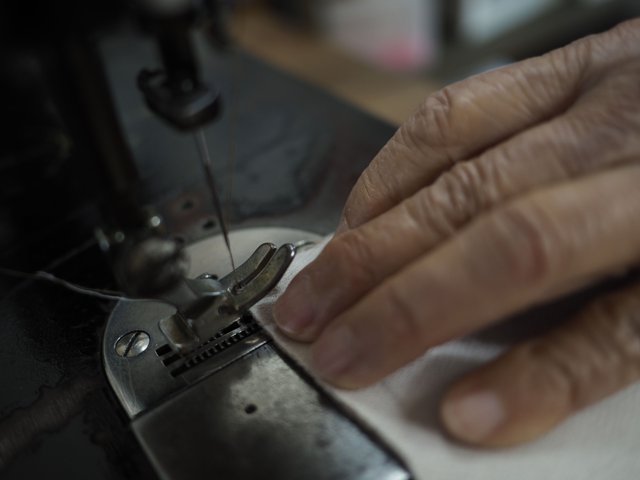 I am remembering her cry
I proposed her buy good caps. But she always refuse my suggestion.
Here are her works done before for winter.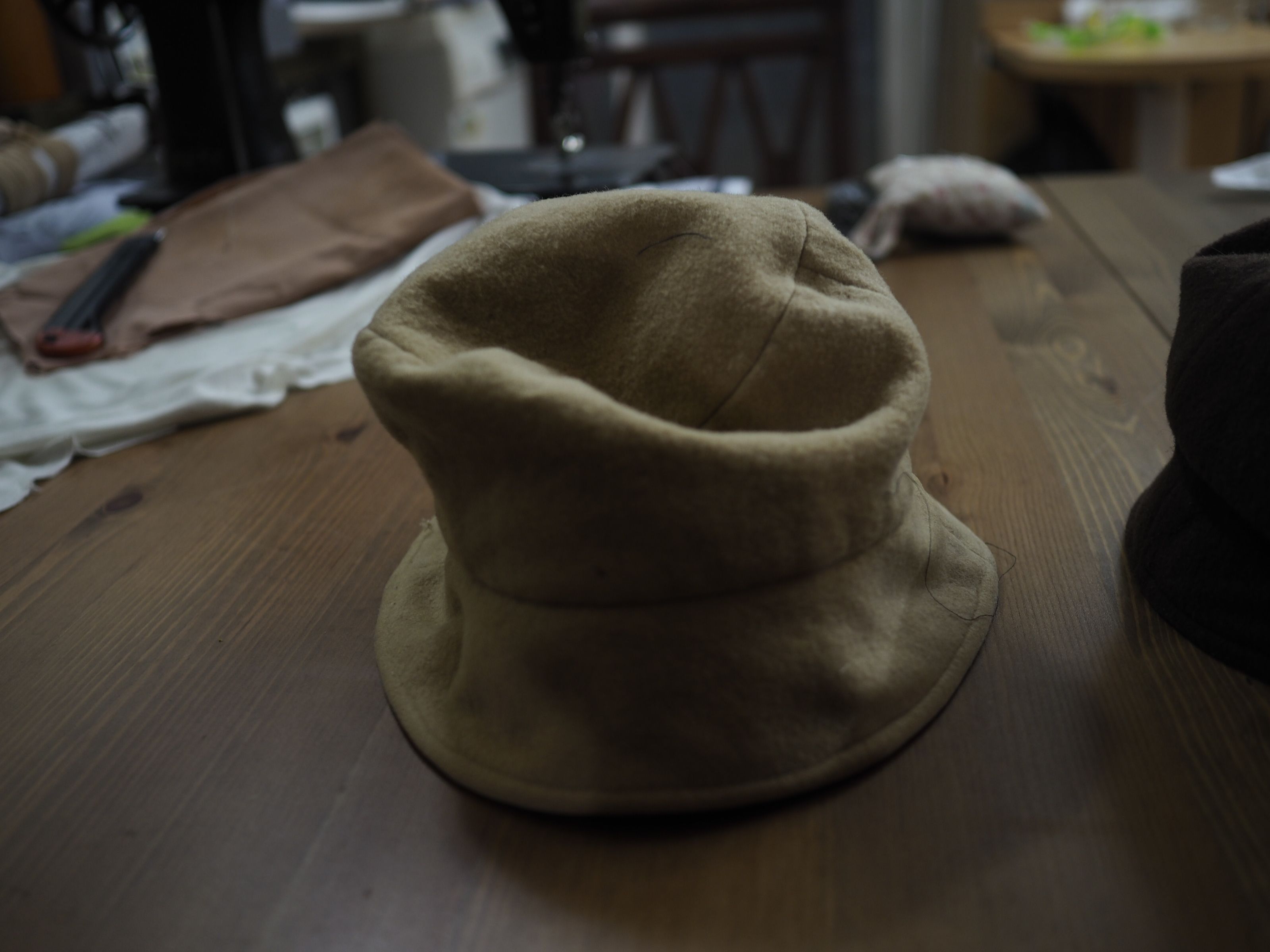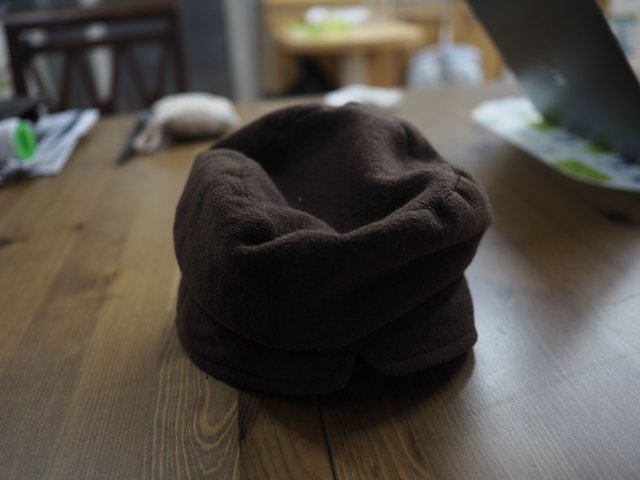 Her job had been almost done.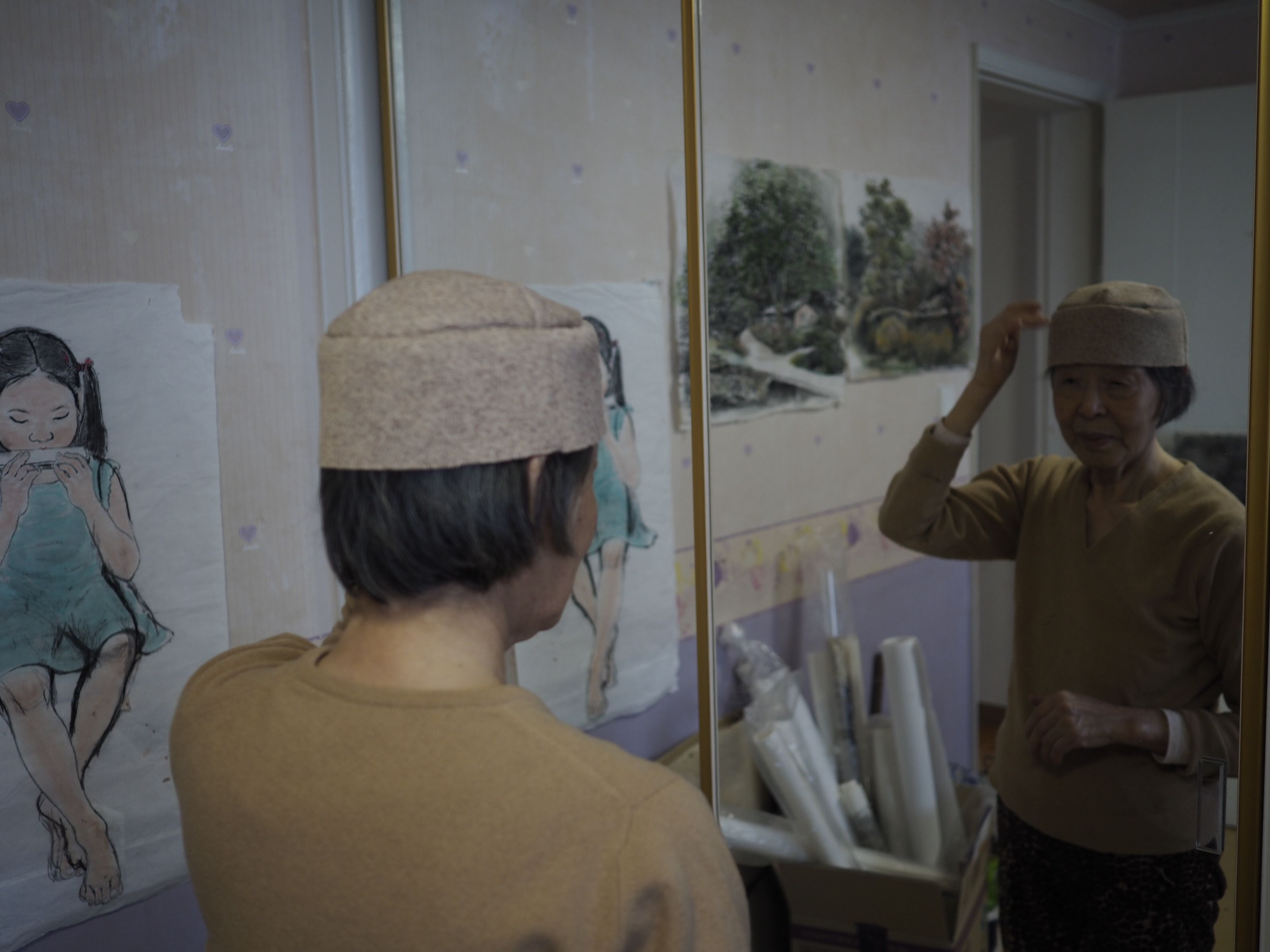 She was making a cap for Spring season for the tour with me.
I suggested her visit her birth place.
Let me show you her work in a few days.