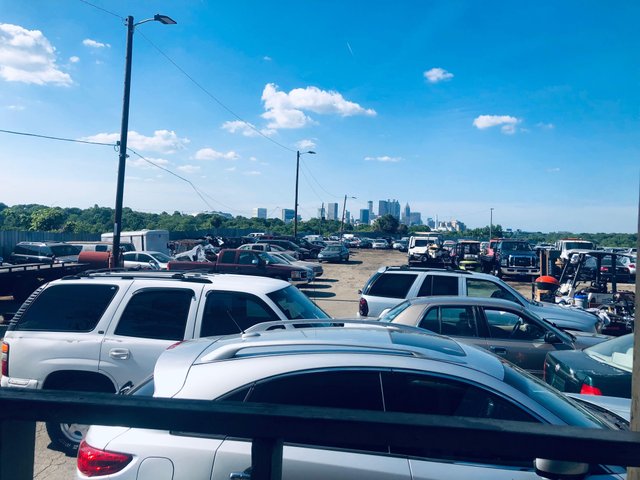 It's never a dull moment at work.........
Each morning I leave my house for work, I can't help but wonder what adventure awaits me when I clock in. I entered into the towing industry over a year ago; each day I'm gifted with new information and challenges. Over the course of the last year, I've worked at 7 different towing companies until finally I landed the job where I'm at now. Yes you read that right, and each provided me with lessons so I'm grateful for the process.
THE STRUGGLE.........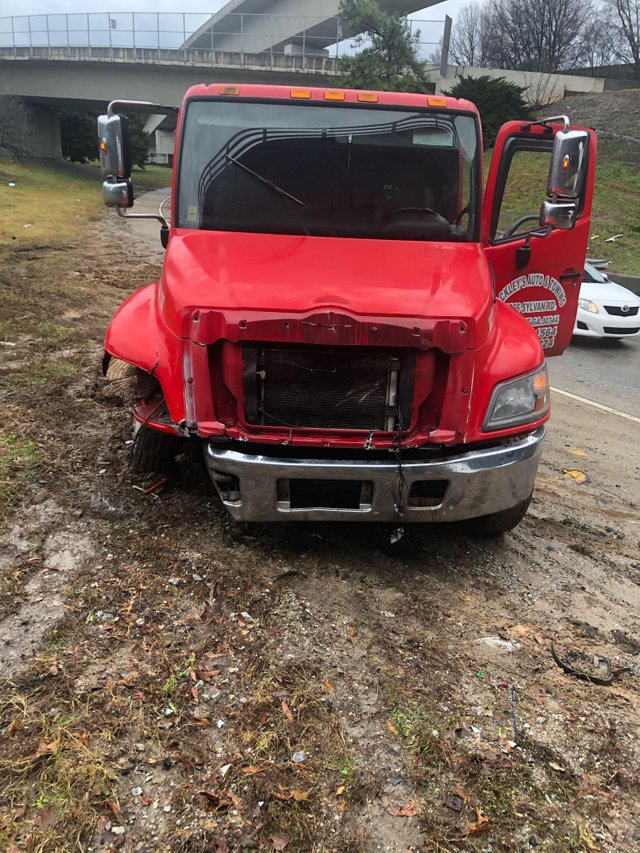 Having good equipment is a very important aspect of my job. It can either make or break your day depending on the call. Until I arrived at the company where I'm at now, the previous owners were only concerned with working the hell out of me. I was working 12 to 15 hour days, 6 days a week and it was draining me.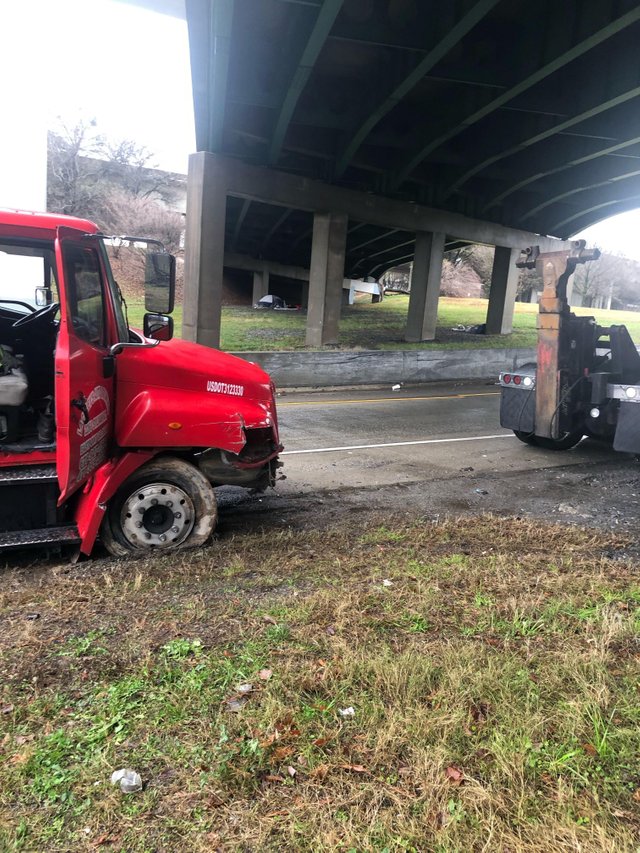 The two pictures above are from an accident where I hit a guardrail and did a 180 spin on the highway after losing traction. I had been told Charlie that my truck needed tires but he never replaced them until then. Anther problem I was running into was with my pay. It seemed all the previous company didn't mind working the hell out of me but always wanted to pay me the bare minimum.
Fastforward to where I'm at now........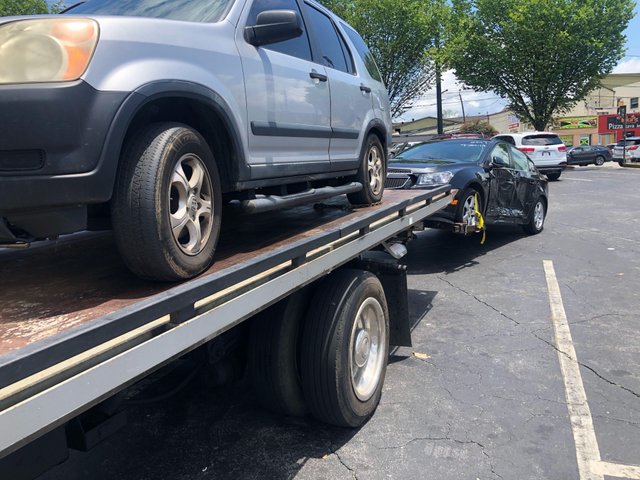 It feels good when you work with a company that actually cares about they employees. It's easy to follow leadership when those in high position don't mind being in the field with their employees. By the time I finished my training, the boss had went and got me a new work truck. I knew this company cared about their employees just on how they embraced me when I first arrived. No more chasing insurance calls and motor club calls for commission pay or dealing with irate people who were frustrated with their car troubles. Now I only deal with the police department and the state patrol.
And we see it all..........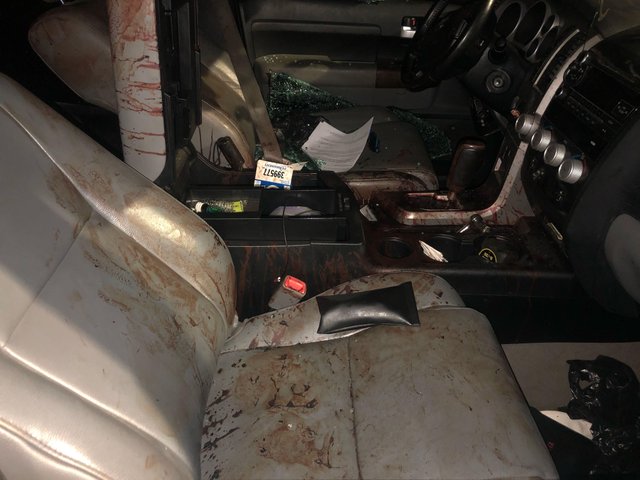 (This car was involved in a shooting and someone was killed.)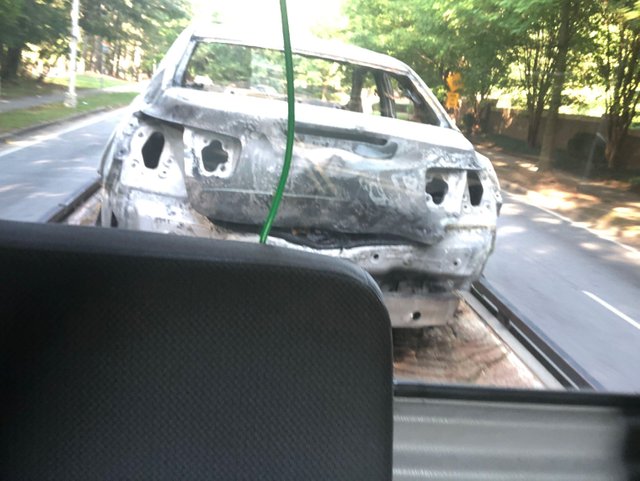 (Retrieved this burnt car from out of a public park behind the tennis courts)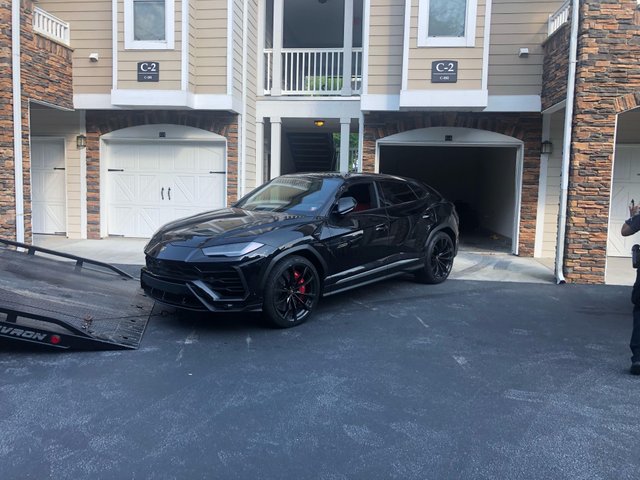 (Recovered Lamborghini truck during an auto thief sting)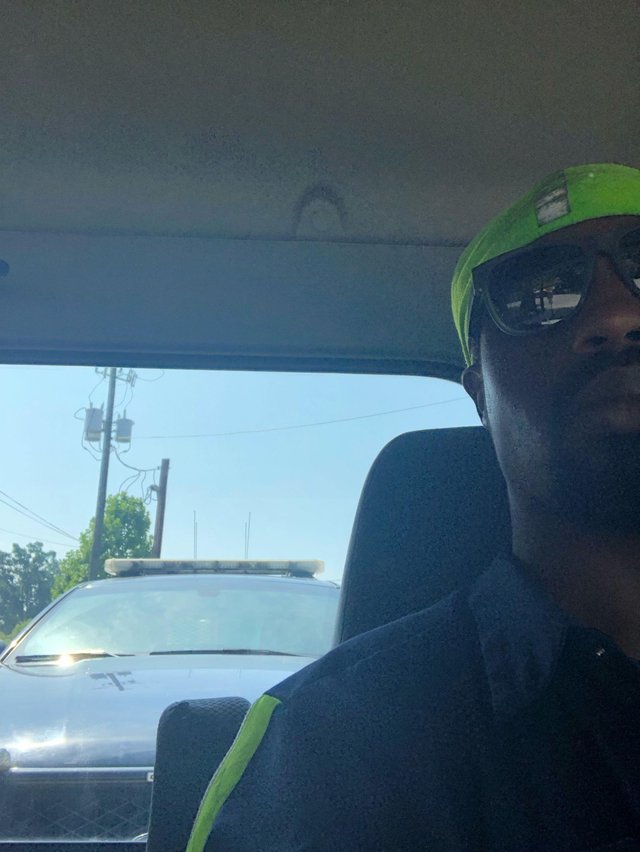 (taking a cop car to the city shop to be repaired)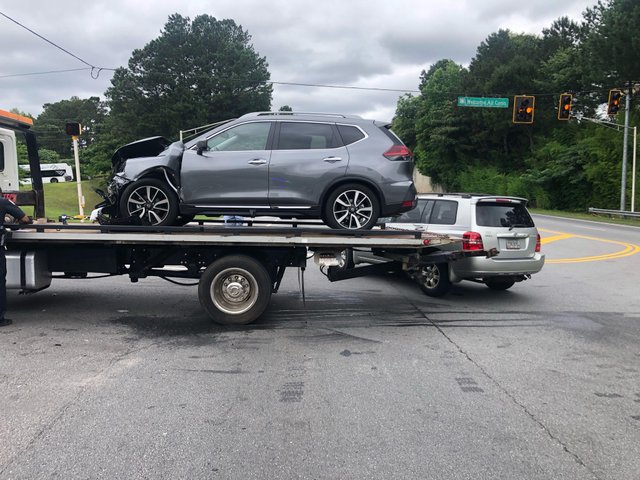 (while cleaning up an accident, this smart guy tries to go around me and ended up running into the back of the truck bed)
Thank you for taking the time to read this blog. I hope you enjoyed it enough to upvote and follow me as I look to getting back consistent here on steemit. May the universe guide your paths in a positive direction.