A Bartender writes - I almost made a huge mistake (crypto warning)

So last night I got in from work and decided to have a few beers. I don't drink very often but as I work in a bar people are always offering me 'one for myself' so I have quite a good collection of random bottles in my fridge. I cracked open one and without realising one had turned into several, I was smoking my emergency cigars and wailing along to David Allan Coe and Social Distortion. I managed to not to send any embarrassing texts declaring my undying love to the woman who runs my local independent book shop and I woke up in my own bed not my ex's.
So it was about ten minutes after waking up that I nearly made a costly mistake or at least let it cross my mind (which is also why I'm putting up this post). So after wondering why my mouth tasted like death and questioning what had possessed me to drink alone (key word is alone, I know Valentine's Day is a commercial con but the jaded romantic in me wanted some self pity time after a weekend serving happy couples their dinners). I digress from my main point but basically I checked my emails and in my hungover state I thought I'd lucked out.


Now I have used Coinbase earn and I was very happy with my free EOS, BAT, Tezos etc. So as I was still hanging from the night before it didn't immediately strike me as completely impossible that Coinbase may be giving away free crypto. At this point I had to stop reading and vomit, I'm not accustomed to drinking to excess any more and hangovers now mean a day of feeling perpetually seasick as the nearest thing I can compare it too.


Either way after expelling the demon drink from my body, I picked up my phone and continued reading my emails. I was already spending my 'free' money in my head, when the old adage of 'if it seems too good to be true, then it probably is' came to mind and it immediately struck me that I had almost been taken for a mug. I like to think of myself as a reasonably savvy man, so ego suitably checked I looked over the email properly and of course it was not an official Coinbase communication or offer.
So I have put up this post for a dual purpose; on the one hand as a warning to anyone else who may fall for this scam and on the other as a warning not to make decisions when in an altered sense of consciousness. I'm glad that this email was not in my inbox during the middle of the impromptu destruction of my Tyskie collection as I may have just been sober enough to type in a bitcoin address but drunk enough to think it was a good idea.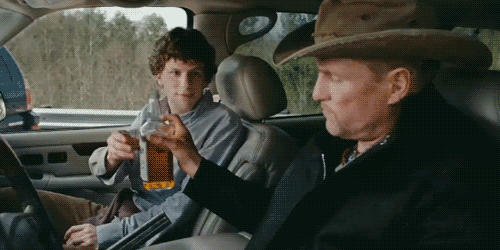 All pictures my own except for the final gif from giphy.com