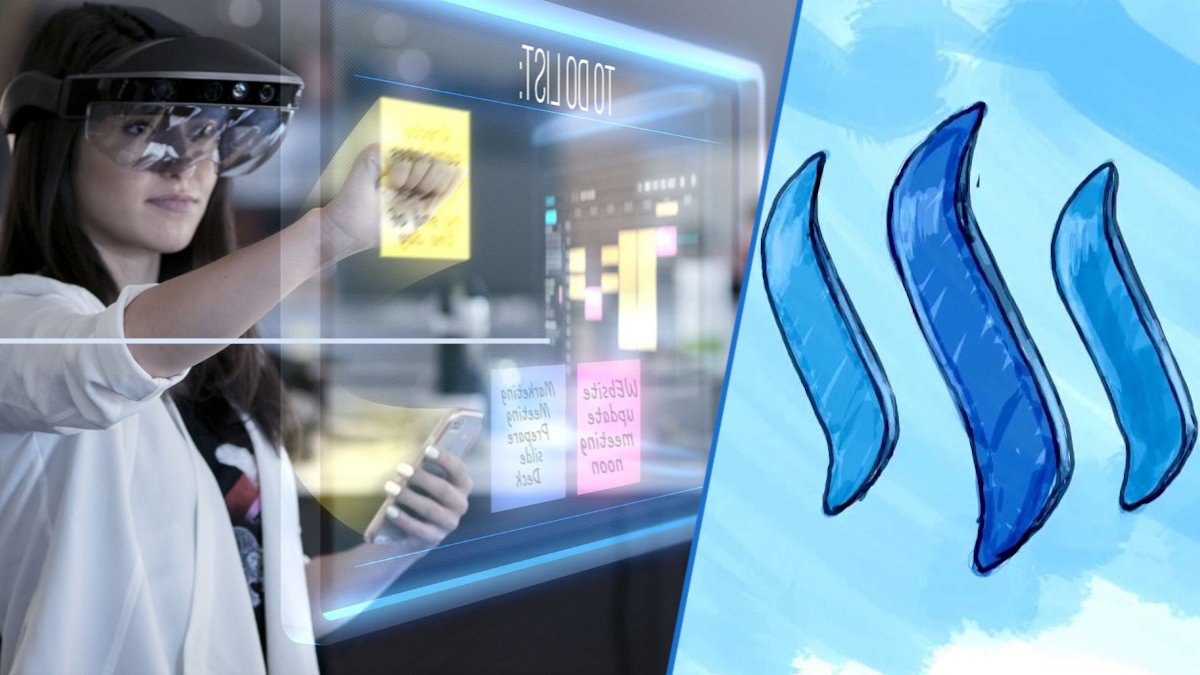 How do you imagine the offices of the future?
People entering the building through facial recognition, being greeted by AI at the front desk, getting their coffee prepared by a robot?
And then, they will be sitting down at their desks - but not to work on a computer, but to put on Augmented Reality glasses and work in the AR space.
That's at least how Augmented Reality startup Meta imagines offices in the future - and that's actually how they've already structured their headquarters.
Introducing Meta: World's most advanced Augmented Reality headset!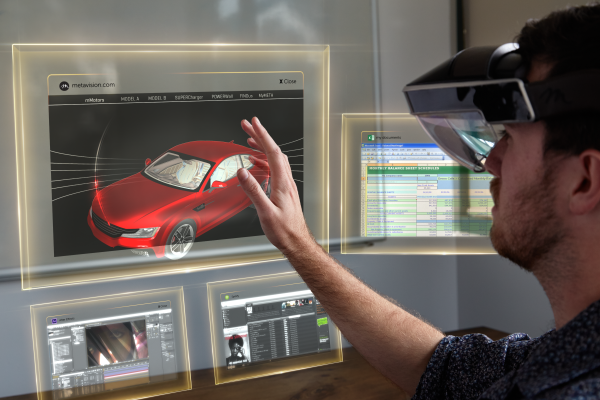 This company really swears by his own products: San Francisco-based startup Meta has stripped all of their employees' desks bare, removing computer monitors and only leaving them with Augmented Reality glasses.
Founder and CEO Meron Gribetz has decided to make this change in order to prove that AR can really replace computers at the workspace.
His employees will be managing Emails, organizing tasks and communicating with clients via AR, using hand gestures as controls.
He wants to show that working in a virtual 3D environment is more productive than sitting in front of a flat PC monitor.
"Through the first few months we'll see a decrease in productivity - A few months later when people are spatializing their thoughts, people are going to become a lot more effective."

-Meta Founder and CEO Meron Gribetz
Don't confuse Augmented Reality with Virtual Reality!
In Virtual Reality, the user wears a headset that completely blocks his vision of the real world around him so that he's only focused on the virtual environment created.
Augmented Reality on the other hand lets the user view his surroundings normally, and overlays Holograms on it so that you can still interact with the people and objects around you.
The startup, which is backed by Lenovo and Comcast, has received $73 million in funding to create world's latest Augmented Reality headsets.
The product itself can be pre-ordered for $949 and lets the user see objects in 3D around him - for example browser windows, applications, or other items.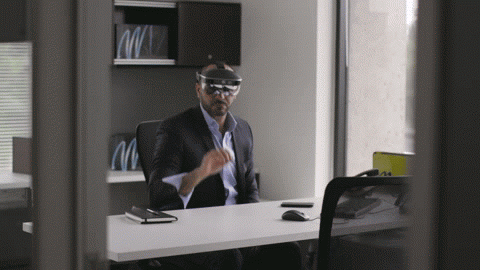 Meta's AR headsets specifically focus on making you more productive.
Gribetz stated that neuroscience research has shown that people can solve problems more effectively when certain parts of the brain concerned with motion are active as well.
Gribetz imagines the future to be a lot more interactive and a lot more focused on our countless devices - instead, AR could possibly take over most of the electronics we use today:
"We're constantly doing user research and finding that our user interfaces are more effective. I think this technology will one day replace your computer, phone, tablet, and television. This won't happen overnight - But certainly if you move forward about a decade or even less, people will have strips of glass that will look very much like the glasses I have on, that will be able to do everything that a computer, a tablet, or a phone will be able to do, and a whole lot more."

-Meta Founder and CEO Meron Gribetz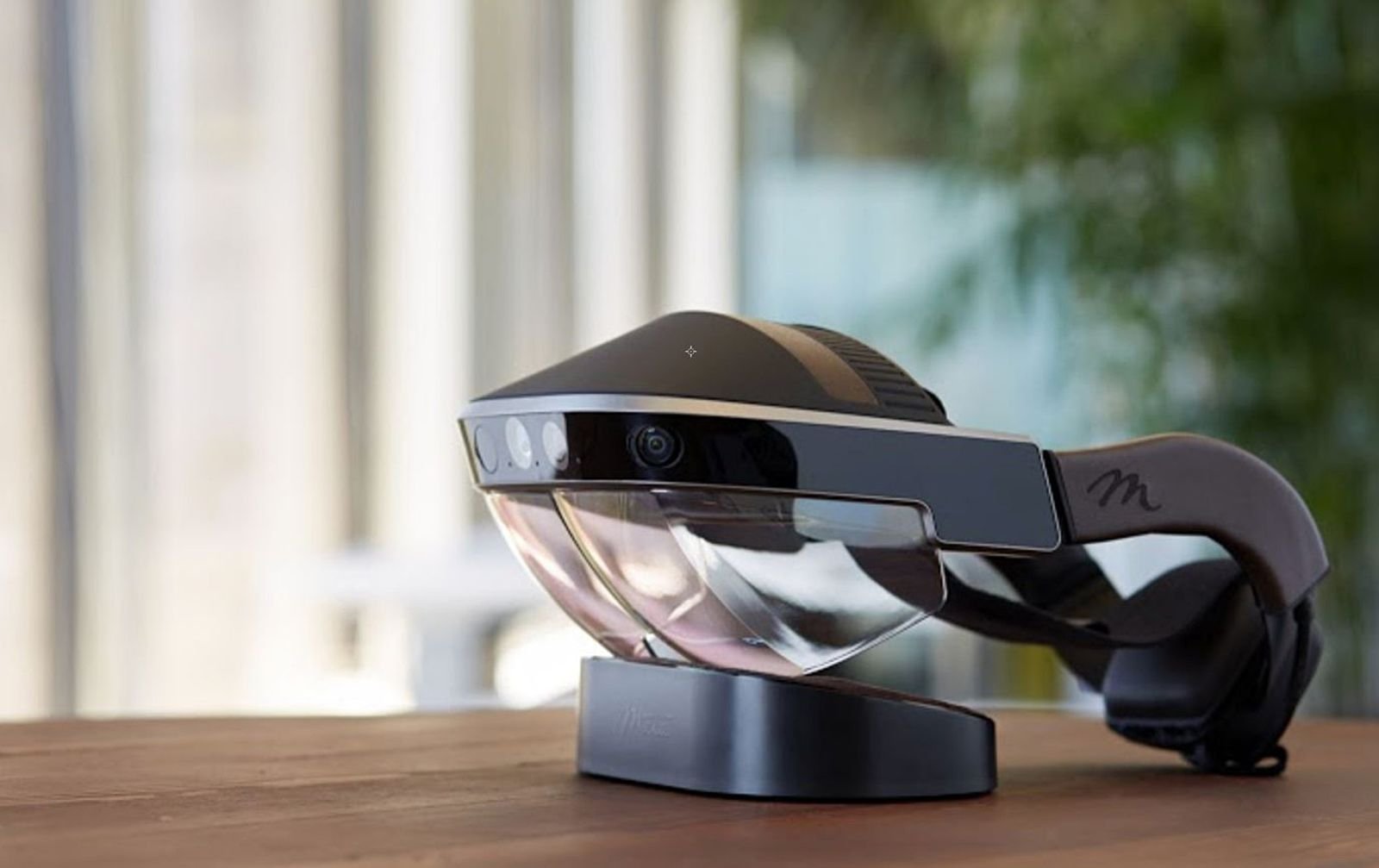 So how exactly could Augmented Reality make someone's work easier?
Gribetz takes image editing as an example.
Instead of working with photoshop on a PC and clicking with a mouse, the whole process could be more simple and natural with Augmented Reality.
With Meta, the user could hold the AR brush physically, dip it in a virtual paint pot, change colors, change the size of the brush with gestures, and then painting part of the image a different color.
In general, the technology mostly benefits companies that make physical products.
Anything that involves creating a product or prototype is great because you can visualize the model, spin it, scale it, and more.
For average office jobs, the benefits are not as obvious - Meta employees stated that the biggest productivity perk is having "boundless space for an unlimited number of screens".
It also makes teamwork and brainstorming easier because you can make giant pages and arrange them in a 360° environment around you.
Most employees were reluctant to give up their computers at first - but after a while, they described the experience as "much more immersive and visceral".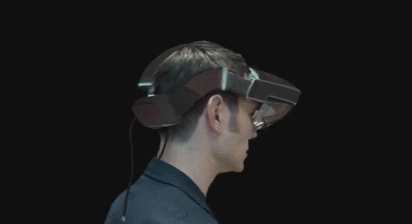 Although the technology is still in its infancy, it's fascinating to see that a company is doing their best to implement it into the daily workflow (and it works!)
I'm sure we'll be hearing a lot more from Meta in the future and I'm excited to see how AR will develop.
Images: 1, 2, 3, 4, Sources: 1, 2, 3, 4, 5
---
- Instagram -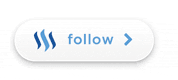 © Sirwinchester