Ingredients for 6 servings:
Jelly cream 10% 500 ml.
Vanilla essence 1 teaspoon
Sugar 70 grams
Gelatin 10 grams
Cherry sauce
Frozen cherries without stones 300 grams
Sugar 75 grams
Water 50 ml.
Cornstarch 7 grams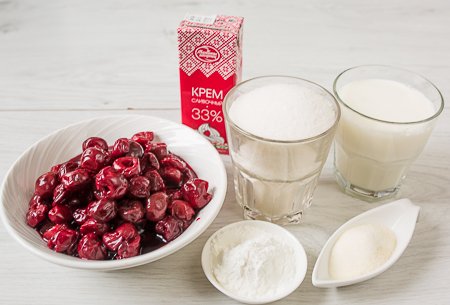 Cooking creamy jelly.
Put the gelatin in a bowl and drain 4 tbsp. Cold water. We give gelatin swell, about 5-7 minutes.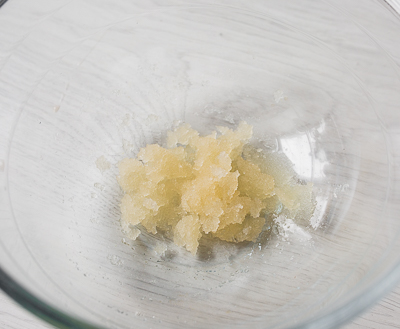 Pour the cream into a small saucepan, add sugar. We put the saucepan on a fire and with constant stirring we bring it to a boil. We remove from the fire.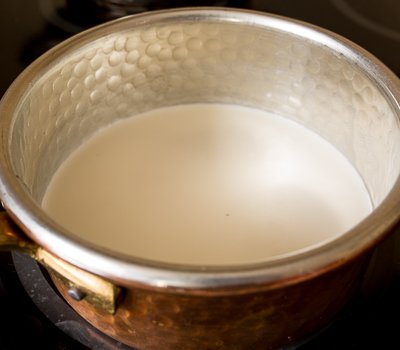 Pour the mixture into a bowl with gelatin and stir until it dissolves completely. Add the vanilla. We pour out on portioning glasses or molds and leave to freeze. Cherry put in a saucepan, add sugar and put on fire. Cook, stirring occasionally, 10-15 minutes.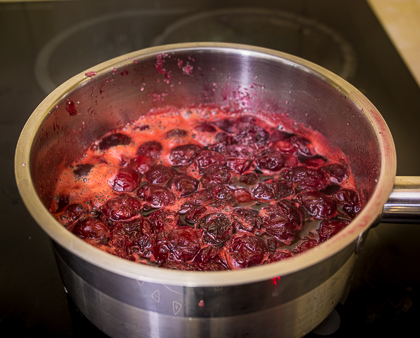 Starch is bred in water and with constant stirring is introduced into a boiling cherry. Cook until thickened sauce and remove from heat. Cool it down. Pour the sauce over the frozen panna cottages. We serve.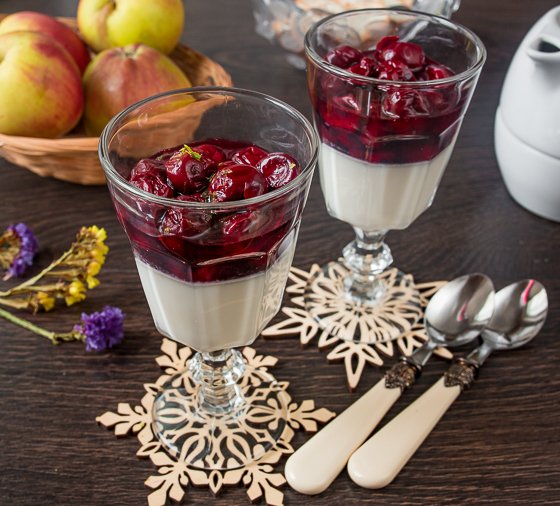 Bon Appetit!