Work Is Finally Suspended
Good afternoon everyone. I am at home today. Our boss suspended our work. I mean he instructed all of us not to report for work starting today until July 31, 2020 or after the effectivity of this ECQ is lifted.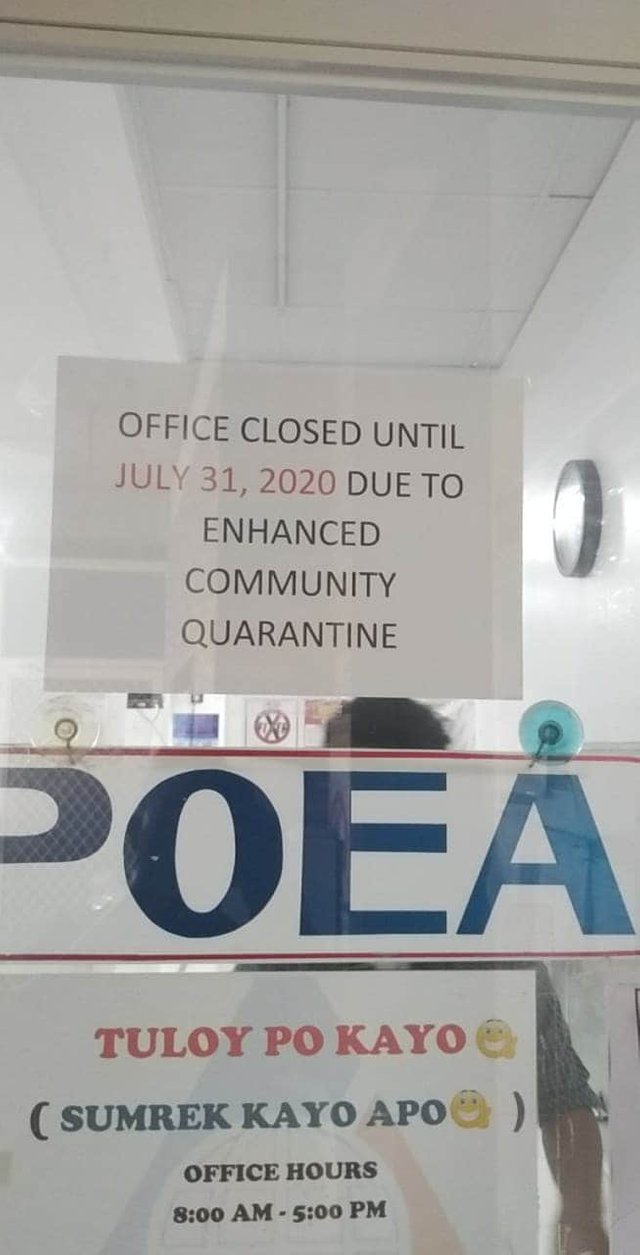 I went home early yesterday because I went with sir @edong. He hails from Bangar and its 3 towns away from the office. We had our service de luxe yesterday. I was hoping I can still go to work this day but I have received a text message.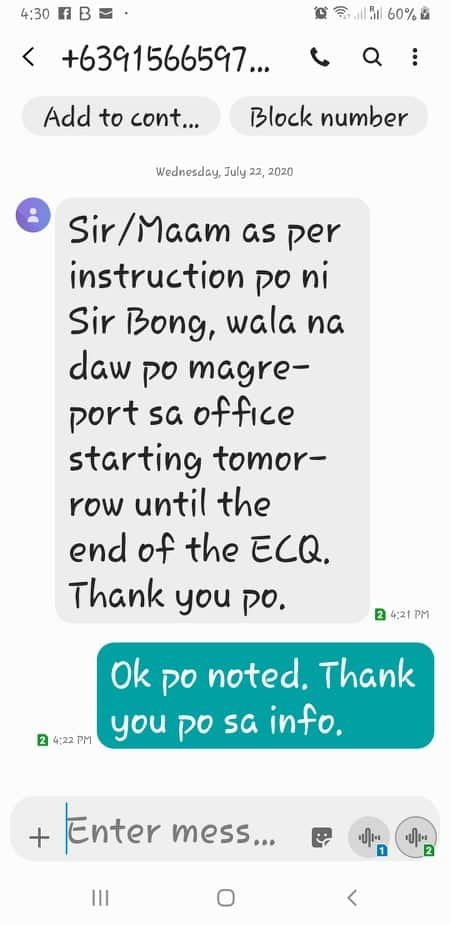 I was really surprised why the sudden "change" in the office. Ang saya pa namin kanina habang kumakain kamin ng tanghalian. I was informed later that afternoon that the government do not have enough fund already to pay for our over time and hazard pay if we still report until after the ECQ.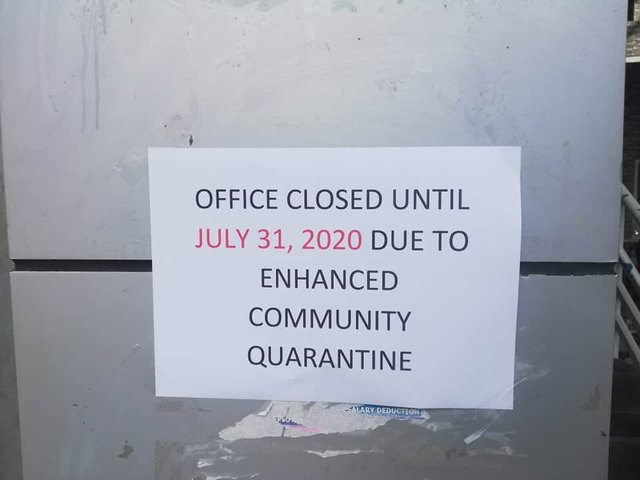 My heart goes out to our service contractual employees because they are "no-work no-pay" policy. "Naaawa ako sa kanila. Malaking bagay na sana kung hindi sinuspende ang aming pasok. We can not do anything about it. We can only pray for them. I wish I am adequately funded to help them even just a little but I also have my family to feed. Nag sabi na ako ng aking sintemyento sa aming group chat kanina na ako ay tutulong sa abot ng aking makakaya para naman hindi sila sobrang mahirapan lalo na sa panahon ngayon. Lahat ay mahirap walang madali.
It was also my first time to finally experience the feeling of being quarantined. Imagine I will be staying here not going out to work until July 31, 2020. Oh yeah quarantine feels. Gone are those early waking hours each day. Gone are those rush moments you see I have to be there before 7 a.m. Gone also those days wherein I have to prepare what clothes to wear the next morning. Everything seems to be perfect. At least for me. That would have been too selfish. But I really pity my officemates. And this goes out to all daily wage earners out there too.
I praise and thank God that this ECQ is just until July 31. We pray that it will no longer be extended so that all will go back to the new normal as it used to be a few months ago. But this doesn't mean that we have to be complacent. We have to learn our lesson from this 2nd time ECQ. Mas maging disiplinado at maingat na tayo. Hwag na dapat maulit ang pagdami ng mga confirmed cases in a day. Afterall ECQs and work suspensions have only one purpose and that is to flatten the curve. And of course it is also expected from us all to do our part. And the best and safest measure against this pandemic is still PRAYER.🙏
Thank you so much for your time. God bless us all and let us keep praying for each other and for our world. 👍🙏💚🙏👍
Check this link and join our prayer warrior here in steemit https://steemit.com/christian-trail/@wilx/christians-on-steemit-let-us-follow-and-support-each-other-pt-7-join-the-christian-trail
I am forever grateful to God every day of my life for giving me everything I need and praise Him all the more for not giving me everything I want. To God be all the honor, praise and glory ❤ :-)
I am @sashley a.k.a. shirleynpenalosa, a recipient of God's love, mercy and grace. :-) ❤
Have a blessed Year 2020 everyone :-) ❤
Please do check out @paradise-found's posts and you're welcome to join the @gratefulvibes family curation.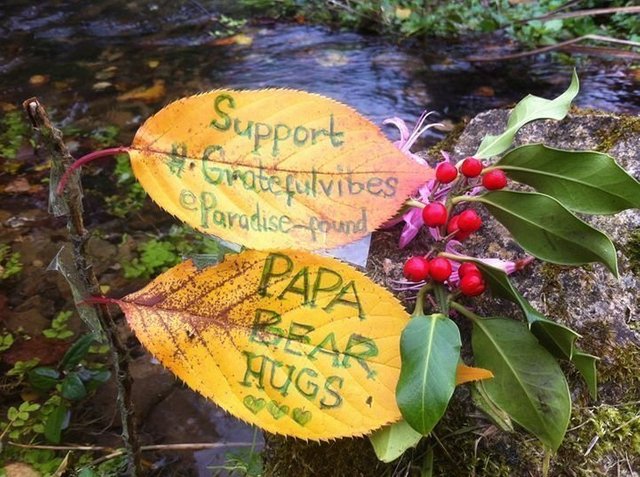 (credits: sis @sunnylife)
Follow us on #gratefulvibes discord channel (positive and uplifting attitude) https://discord.gg/7bvvJG
Let us support @surpassinggoogle as a witness by voting for him, just visit this link https://steemit.com/~witnesses and type in "#steemgigs" at the first search box.
If you want to give him witness voting decisions on your behalf, visit https://steemit.com/~witnessesagain and type in "surpassinggoogle" in the second box as a proxy.

(credits: @bloghound)