My Stress Reliever Too👍👍😁
Its 5:30 p.m. and almost evening. It is also raining one by one. Indeed today is a rainy Tuesday. Good evening my dear friends. Today I am going to share with you one of my stress relievers at home.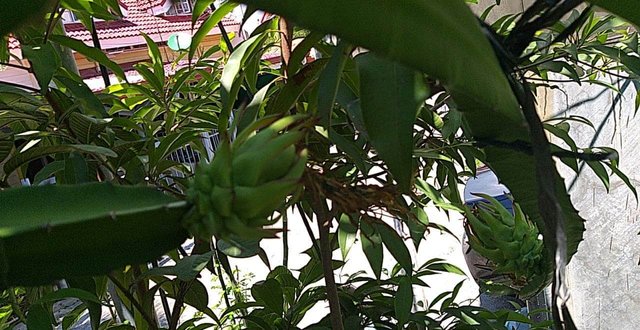 Our dragon fruit of course! I finally had the chance to put some support to the two branches yesterday at broad day light. I'm afraid to lose these precious fruits that's why I need to go out of my comfort zone.
And yup my phone's not working again. I can't upload photos again. Thank goodness the first photo went well.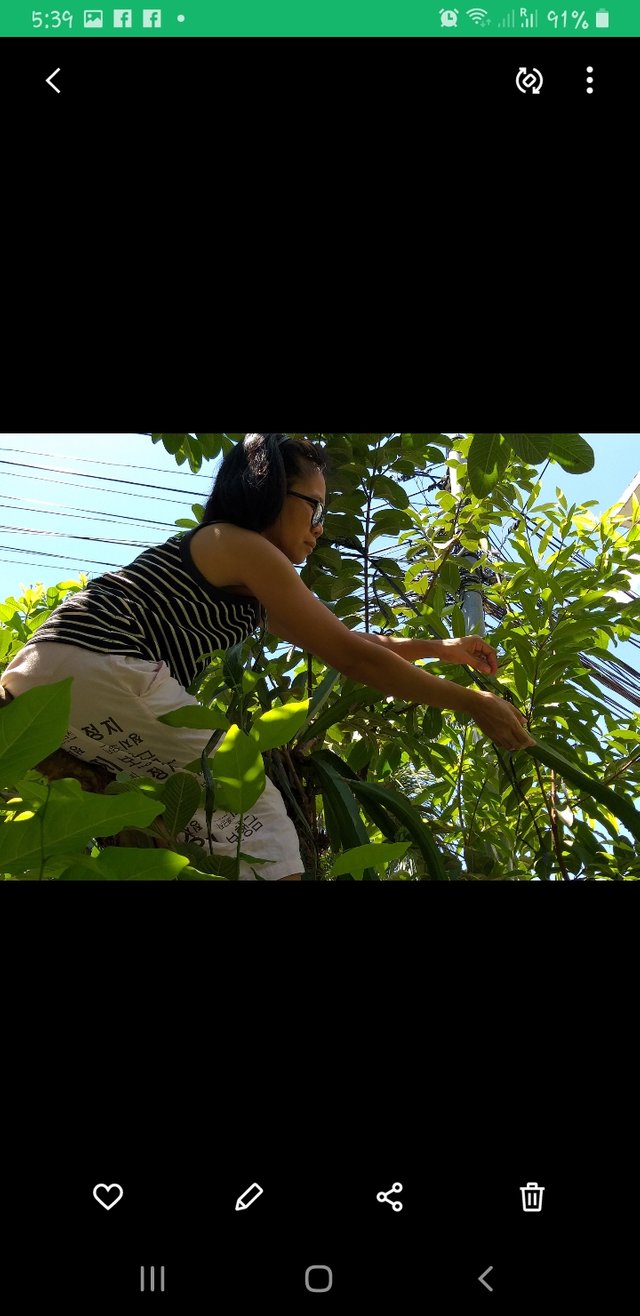 There and again thank God for screenshots. I need to climb up there to put some support by tying the branches with fruit to the guava branch to hold its weight. Its been badly bent and I'm afraid it would drop just like that and boom goodbye dragonfruit.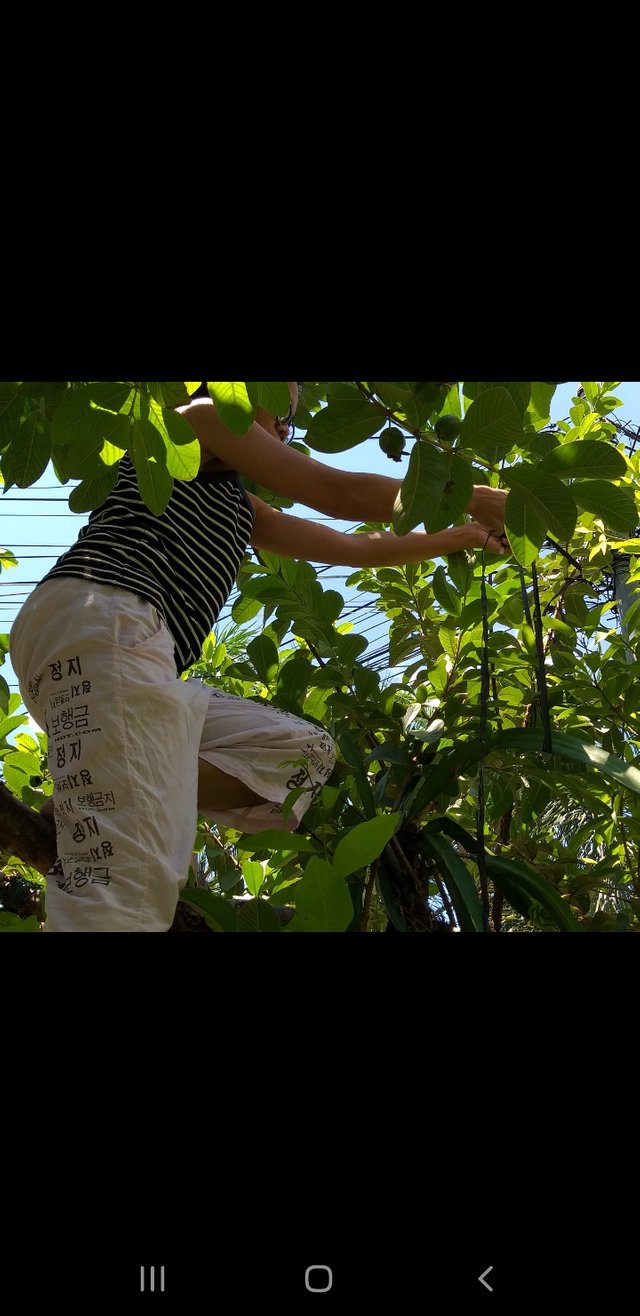 I can not think of any other way but this. So I asked my Carleign Seth to document my little adventure up there. She did well and I am so proud of her. 👍👍🥰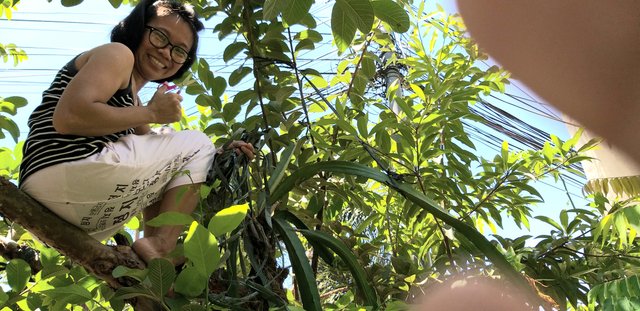 Thank God this one went well too. She asked me to look at her now this time. Enough of those "scripted" stolen shots.😁. So I took some time to smile at her. This was taken after tying the first one.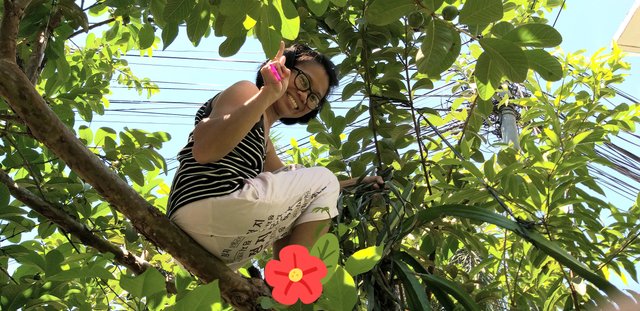 And another one. Thank God my phone's back in shape yeah! I enjoyed staying up there for a while. I guess this is one of my comfort zones. I wanted to sleep there for a change huh.👍👍😁
Never mind my phone will you? So sorry for that one.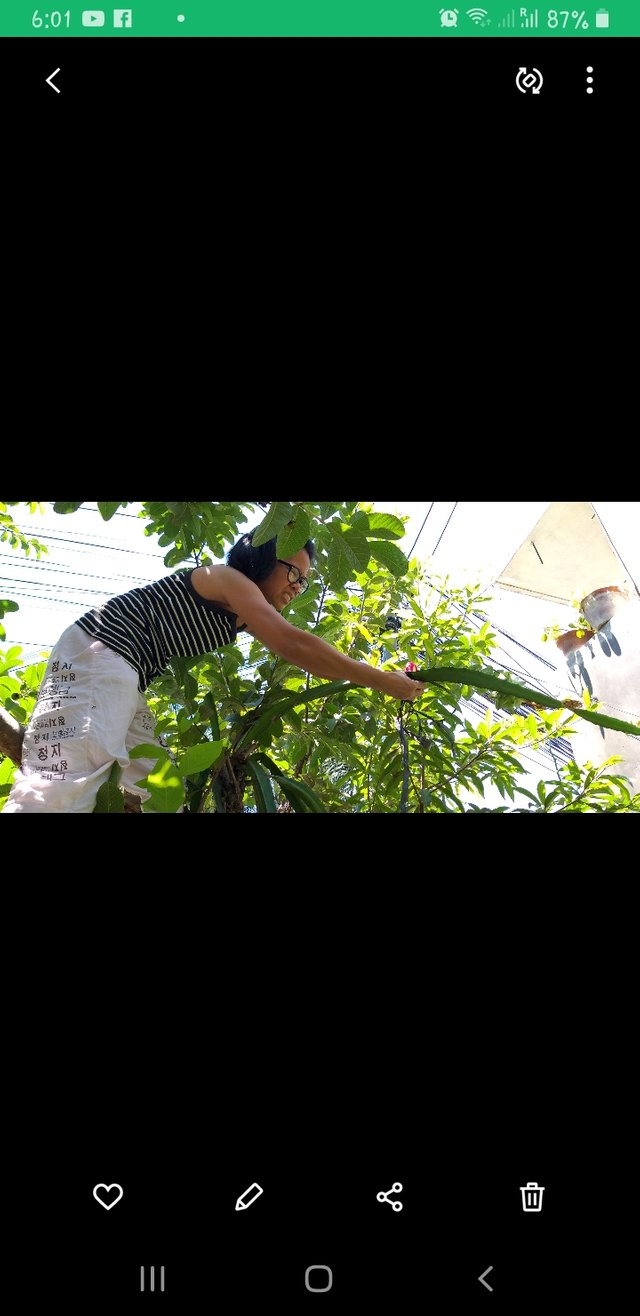 In this photo you will see me in pain. I pricked my finger here. I kinda yell a lil bit and I can't believe it she captured it. Thank God though I don't look good here I am still happy and proud of her.👍👍😘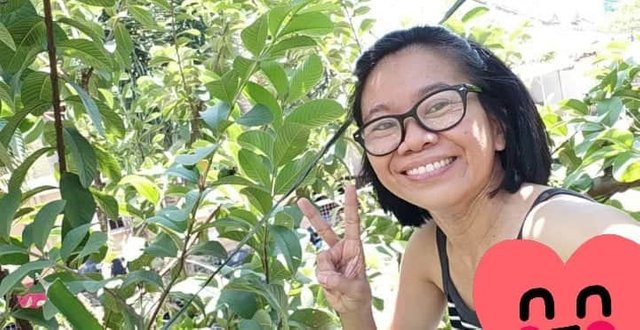 And after tying the second one I asked her to hand me down my phone so that I can take my own selfie up there. I made sure that those branches are secured and that those fruits are going to give us a good bite after. Well the firt one is already secured. Madali lamg yong isa kasi naglagay lang ako ng parang tungkod para maitaas siya. Effortless!👍👍💪💪
Thank you so much for your time. I hope you enjoyed my Carleign's photography as well as her subject.😁
Thank you so much for your time. God bless us all and let us keep praying for each other and for our world. 👍🙏💚🙏👍
Check this link and join our prayer warrior here in steemit https://steemit.com/christian-trail/@wilx/christians-on-steemit-let-us-follow-and-support-each-other-pt-7-join-the-christian-trail
I am forever grateful to God every day of my life for giving me everything I need and praise Him all the more for not giving me everything I want. To God be all the honor, praise and glory ❤ :-)
I am @sashley a.k.a. shirleynpenalosa, a recipient of God's love, mercy and grace. :-) ❤
Have a blessed Year 2020 everyone :-) ❤
Please do check out @paradise-found's posts and you're welcome to join the @gratefulvibes family curation.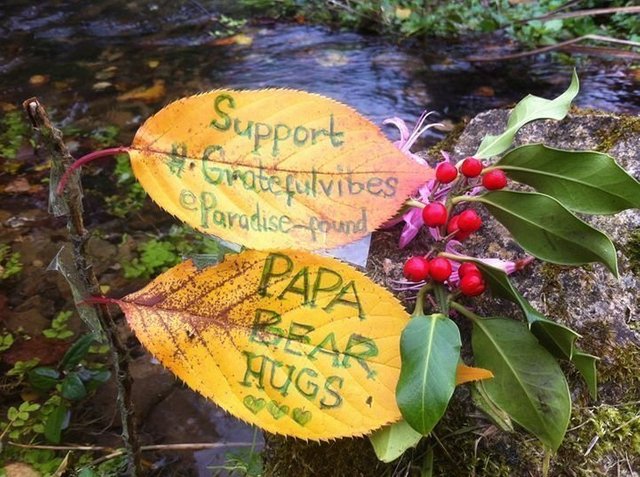 (credits: sis @sunnylife)
Follow us on #gratefulvibes discord channel (positive and uplifting attitude) https://discord.gg/7bvvJG
Let us support @surpassinggoogle as a witness by voting for him, just visit this link https://steemit.com/~witnesses and type in "#steemgigs" at the first search box.
If you want to give him witness voting decisions on your behalf, visit https://steemit.com/~witnessesagain and type in "surpassinggoogle" in the second box as a proxy.

(credits: @bloghound)