Its A Bad News😥
Hello everyone. It is a cloudy Friday and it is a holiday today. I got up a little late again because I could hardly sleep whenever I get up at 3 a.m. I am really deprived of sleep this week. I know and its month end and what a way to end this month with this bad news.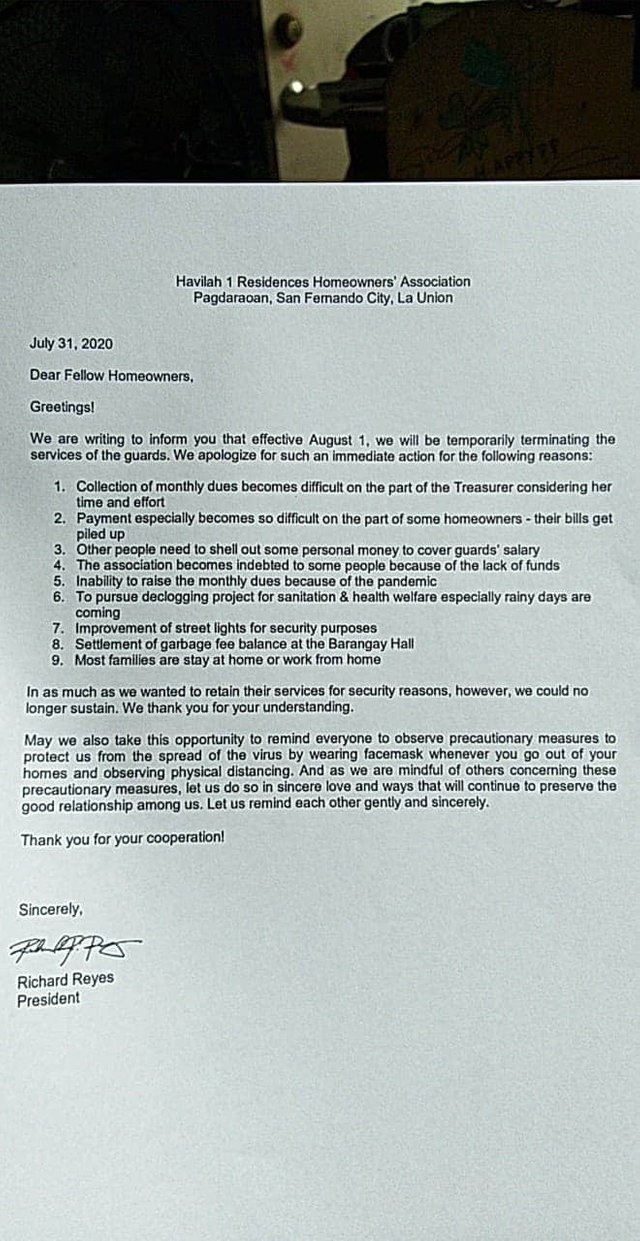 I was greeted by our Association secretary with this letter. I have not put much attention to it for a while because I just got up from bed. I thought of it was just another written notice of meeting or something. So I went on with my morning rituals as usual.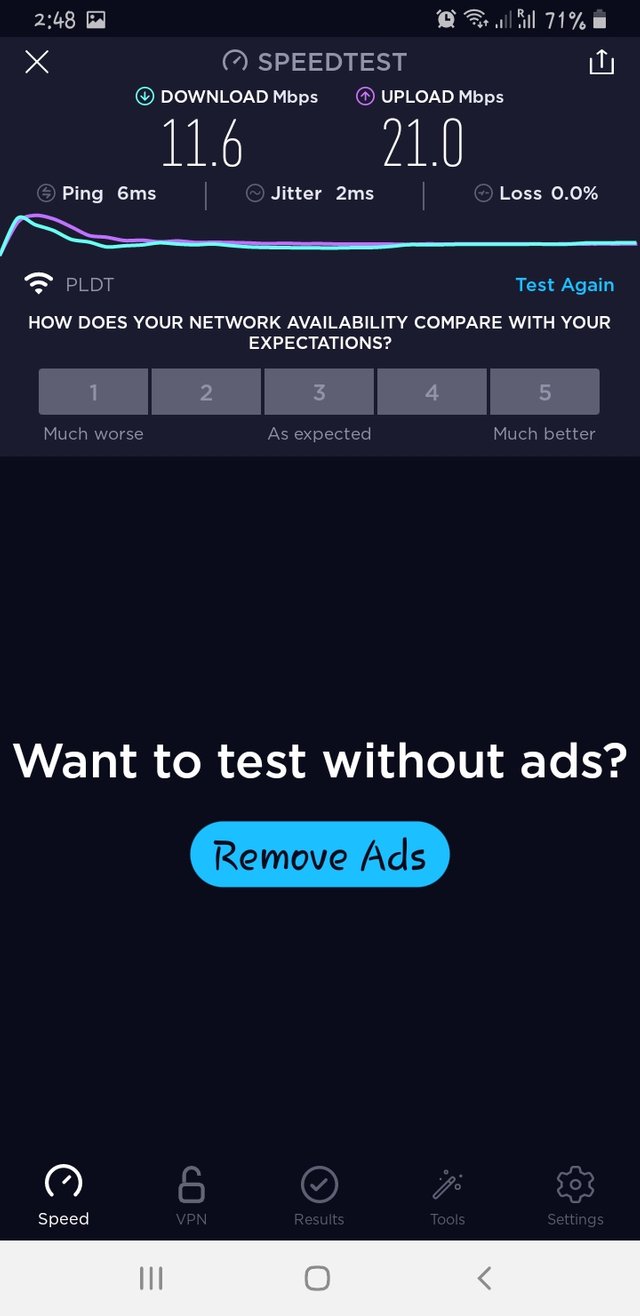 After cooking our lunch, I tried to monitor the speed of our internet. Because I received another call from PLDT that a technician is on the way for repair. I tried to cancel it but the person on the other line is telling me he is already within the premises of our unit. So to cut the long story short everything went well.
Then I finally had the chance to read the letter. And I was saddened by the fact that another 2 hard earning family men will be jobless starting tomorrow.😪 I couldn't do anything about this sudden notice. I feel bad and my heart goes out to our security guards. It is so hard to look for job amidst the pandemic. I just pray for them and for their families. I hope they both find a new and stable job soon.
Lord please provide for them and continue to sustain them. In Jesus' name....Amen🙏
Check this link and join our prayer warrior here in steemit https://steemit.com/christian-trail/@wilx/christians-on-steemit-let-us-follow-and-support-each-other-pt-7-join-the-christian-trail
I am forever grateful to God every day of my life for giving me everything I need and praise Him all the more for not giving me everything I want. To God be all the honor, praise and glory ❤ :-)
I am @sashley a.k.a. shirleynpenalosa, a recipient of God's love, mercy and grace. :-) ❤
Have a blessed Year 2020 everyone :-) ❤
Please do check out @paradise-found's posts and you're welcome to join the @gratefulvibes family curation.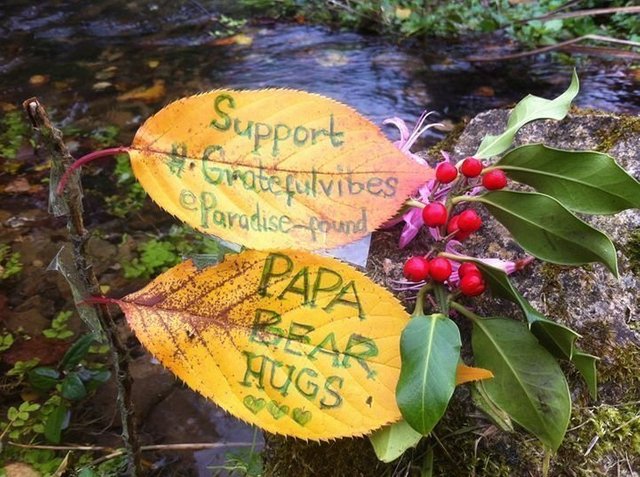 (credits: sis @sunnylife)
Follow us on #gratefulvibes discord channel (positive and uplifting attitude) https://discord.gg/7bvvJG
Let us support @surpassinggoogle as a witness by voting for him, just visit this link https://steemit.com/~witnesses and type in "#steemgigs" at the first search box.
If you want to give him witness voting decisions on your behalf, visit https://steemit.com/~witnessesagain and type in "surpassinggoogle" in the second box as a proxy.

(credits: @bloghound)