Why I kept talking to the man who sexually assaulted me
As I have been researching an order of protection against the man at my gym who sexually assaulted me, I've had to go back through my message history with him and reestablish the chain of events. I have tried to be matter-of-fact and non-reactive about the issue, but the truth is I am retraumatized each time I wade through our chats. I want to tell you why, and the reason I want to tell you is because it stems from what women are taught, how we are raised up, and how this gender training privileges men to harm women again and again.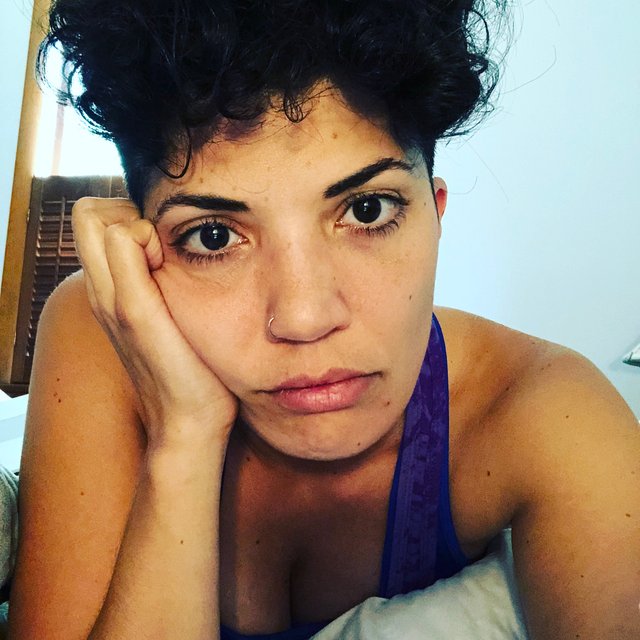 In my above linked post, I said I blocked this transgressor. When I went to my message history, he was right there, not blocked. This surprised me, but I scrolled up the history and began to remember more. This man groped and attempted to kiss me in my home. My response was to call him out on it as passively as possible so as not to enrage him. Why? He knew where I lived. I knew he drove by my house regularly. I knew he was strong. And I was afraid. So I told him that I wasn't interested. He responded by asking me if he'd done something to make me think he wanted more than hanging out as friends.
That right there is a neat trick by predators. They turn the conversation around. Yes. Yes he did do something. No, I did not acknowledge his actions. To do so might make the problem not go away. Instead I played along, even going so far as to try and get a mattress he offered for my child's bed.
You may wonder at that. You may question my judgment. What is not recorded in those chats is the conversations I was having with my husband where he was encouraging me to block the guy. Telling me to call him out. Telling me to not respond to him. The guy was clearly trying to get me alone, and so I included my husband in every conversation, updating Nathan on each invitation, the status of the mattress, and trying to figure out how to passively dodge this guy until I'd ghosted him and he got the message. I did it all while feeling ashamed of the lies I was crafting to protect myself.
This went on for awhile. It turns out I did remove him from my Instagram. I remember this because he'd been commenting there, and after I removed him and posted a picture that went to Facebook, he messaged me one last time to let me know he saw it and that he liked my hair.
The comment was a reference to a piece of our coffee conversation. It made me deeply uncomfortable because he was letting me know he was looking at me and enjoying it. I didn't want that. I didn't respond. He finally stopped messaging me. I had unfriended him, but I didn't have to block him.
But here he is again in my life. Again in my space. Again trying to make physical contact. At the time, it felt safest to ghost him. There was a good chance I could simply avoid him permanently. But that wasn't realistic long-term thinking. That was frightened, victim thinking. That was me feeling certain that no one would believe me because this guy was a vet and he had the U.S. government and his whiteness and maleness on his side.
I didn't take into account the possibility of other victims.
So I didn't apply for the order immediately, and I kept up a careful distance from him, responding to him less and less frequently until he moved onto something else. Someone else. Another woman in my gym who came forward privately when she heard I'd been harassed and wanted to know if it was the same person who harassed her.
I was trained to stay out of men's way. Not poke the bear. I was trained to receive, be present, keep a man happy.
We should not train our daughters this way, and we should not teach our sons to expect accommodation. They should be taught the definition of consent, but there is no point in teaching it unless we show our daughters how to say no.
It's my turn to say no. I'm late doing it, but I cannot back down.