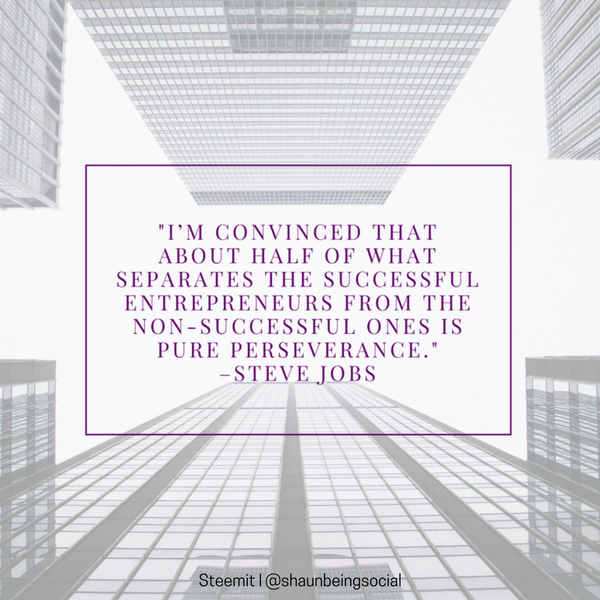 Do you find it difficult to make Steemit work for you? Do you feel that it's to much for to little?
---
Following
The answer is in the following. The bigger the following the better you will perform.
The question you should ask yourself is: "How do I grow my following?"
Have a look on Steemit. You will see the users that have followings into the thousands 9/10 times make $100+ per post. Why? … because they have a large amount of people and a few true followers. It's these true followers that upvote all the posts …
True Followers
This is a little nugget I got from Mr. Brunson. It's related to building a following on Facebook. According to Mr. Brunson you need to have a least a 100 000 followers on Facebook to have 1000 true followers. These true followers will always buy from you. They are your early adopters and route for you all the way.
Mr. Brunson also recommends that you create content, get it out on Facebook and keep on doing this for a full year without expecting to much. Apparently you will only start growing seriously in year two.
Now taking into consideration the amount of effort that goes into creating content. Most don't make it and fall away during the 1st year.
Why? ... because it's not viable ...
---
Takeaway
I think you can do a lot more with a lot less on Steemit. What I mean by this is you can have a lot less followers with a much better result.
You just gonna have to stick it out, commit to create 5 - 7 pieces of content per week and give it a good year before you can make a call. Does Steemit work for me or not?
Personally, I think if it's not for the incentive, however small, people won't work Steemit. On the other hand on Facebook you would not have made a cent. On Steemit you make something with the potential to be much more in the future.
Just a thought! … Steem on …

To my fellow Steemians,
Thanks for being here. You're awesome and I appreciate you …