Adventures In Costco @senseicat
If you are a bargain hunter, you may think that wholesalers such as Costco is a dream come true. I once read that most people who are considered middle income and higher all tend to splurge on a membership. Today, I accompanied my friend into Costco and I ended up spending a small fortune. The prices were pretty spectacular and definitely worth buying excellent tested and trusted products for a discount.
I advise that you be careful of all the great deals, because there were some cases where I know that the .99 cent store has even lower prices. Do not simply assume that every item is the lowest price and make sure that you do your research.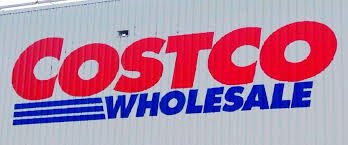 As a smaller statured person, I struggled with lifting almost all the purchases and required help. Luckily, I had the good fortune of having help from my friend otherwise, I would say skip it unless you know that you can actually carry your purchases on your own.
At the end of the shopping trip, you are required to show your proof of purchase in order to exit the building so this is a safety precaution for the warehouse that makes sense.
Do you think that the membership is worth the annual cost? I think that it is worth it only if you end up going to the store and saving at least the cost of the membership. Of course, it is much better to save even more as long as you enjoy the products and can afford to shop there.