Nothing more hypocritical than a filthy communist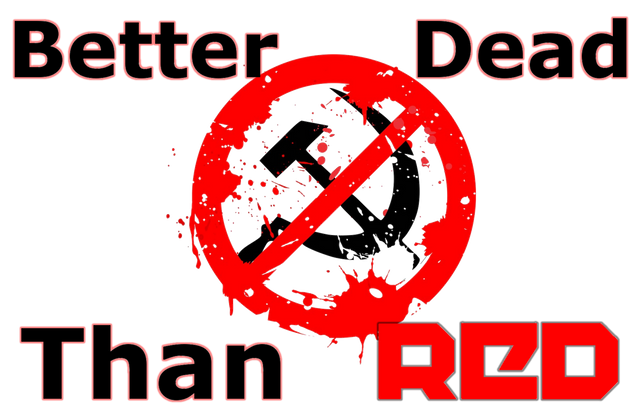 A few days ago I made this post, criticizing CNN, a corporation thriving in a free market, for propping up a literal propagandist of a communist regime. But it appears that not all those that participate in a highly capitalist platform, such as Steemit, agree with capitalism apparently. Nothing like someone enjoying the wonders of capitalism in a first world country preaching to someone who's lived in a former communist country all their lives.
What you see above has got to be the most retarded shit I've ever seen. The USSR more democratic than the USA? A place where even uttering criticism towards the "dear leader" would get you a long vacation in a gulag, was more democratic than a place where citizens vote on most officials. Seems legit! Talk about not knowing your history. I mean, it's not like wherever socialism has been tried, it ended up in famine, censorship, labor camps, and locked borders. But I'm sure it's those evil capitalists that made those people want to escape the utopia behind the Iron Curtain.
Gotta love that it's almost always a bourgeois first-worlder, in this case a US citizen, who can do and say whatever, is preaching the wonders of communism. Well, I'm sorry, maybe I should tell my parents how great they had it when they were starving while working their ass off and seeing the Securitate, basically the romanian equivalent of the KGB, was appropriating properties from them to give "to the people". Nothing like the wonders of sharing! Speaking of which, as you can see there, he's sharing oh so much... with himself.

Meanwhile, he preaches how profit is unpaid wages and stuff aaaand ... literally denies me wages. Peak communism achieved. Especially since he made this post that features this gem:

So this should mean he'd share his wealth around, and not upvote his own comments right? Right? Nothing like sticking to those principle of equality. I mean, that is the goal, but for everyone else, every time. Communism was, and always will be, not an ideology born from the love of the poor, but from the hatred of the rich! It is envy legislated. And to finish this shit show, the only history you don't want to accept is this. Romania's greatest moment in recent memory is the moment it rose up against your disgusting ideology and shot your "dear fathers" in the head. On Christmas day no less, now that's what I call a gift from Santa! And thank god for capitalism, whose fruits are benefiting yourself! And unlike you, I think you should make money out of anything if people want that thing, even propagandizing your garbage and murderous ideology.
What are your thoughts? Share below, along with any feedback you might have. It is greatly appreciated! @anarchyhasnogods can abstain though, I find his hypocrisy telling enough.
Thank you for reading, and keep on steemin'!