My Saturday: Spelling Bee and Costumes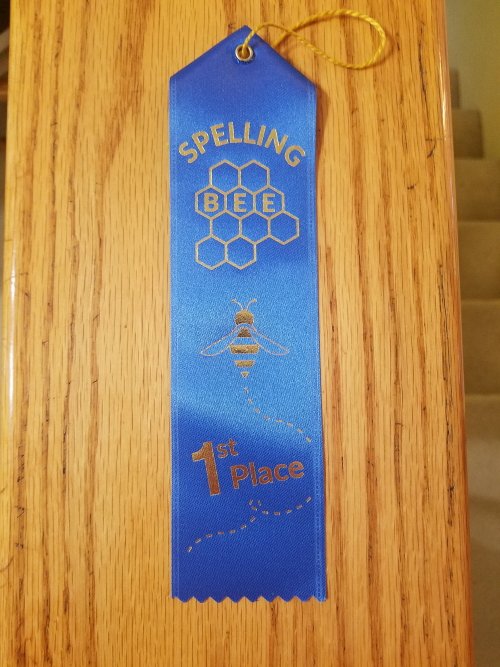 On Friday I
wrote
about my preparations for the community spelling bee, sponsored by the local library. At least four libraries in the area participated in this event, with varying degrees of interest shown by the public. At my library, several children had signed up to participate and spelled their way through many words of increasing trickiness. I enjoyed watching the various styles of the spellers. One girl usually asked for the word in a sentence, or for the definition to be read. She pondered at length, spelled very slowly, and got them right for a long time before misspelling a word. A young boy nodded his head with every letter spoken, and also spelled correctly for many rounds. The winner scarcely stopped to think; she just spelled quickly and correctly each time.
I was one of only three adult contestants, but all three of us are good spellers. The man in charge had to quickly move on to the more difficult words, or we would have been there all afternoon. I am happy to report that I actually won, but it was a victory that did not come easily.
My next activity was to help look for costume bits and pieces in the costumes shed, since our community theater group is rehearsing for the next production. Several young people helped, plus an adult or two, and we found several items that will come in handy. The youth are supposed to be doing most of the work this time, with adults as mentors. It didn't take long to see which young volunteers will be on top of their job, and which ones will be dawdling around. Such is human nature. It will be a good learning experience for all of them.
I didn't get home until 8:30 p.m. and I hadn't had supper yet, so I was tired and hungry. Thank goodness for leftovers in the freezer! It was a long day, but productive and interesting.
Photo taken on my Android phone